China's economy in the first half of 2017 maintains steady and sound progress with more positive changes expected in the second half, a spokesperson from China's National Bureau of Statistics (NBS) said on July 17.
"The national economy performed within an appropriate range and maintained the momentum of steady and sound development with more visible good momentum," Xing Zhihong, spokesperson and director general of the NBS Department of Comprehensive Statistics said when briefing the media on the status of the world's second largest economy during the last six months.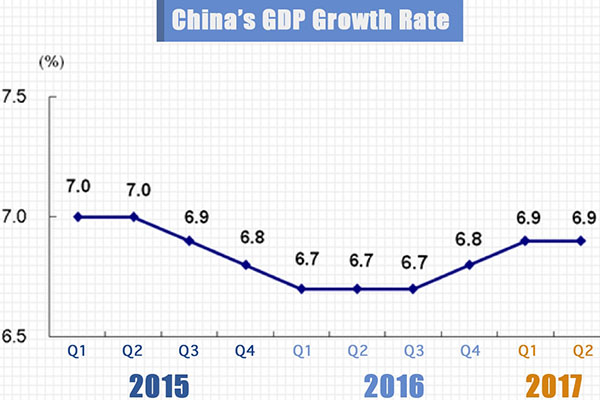 [Photo/China's National Bureau of Statistics]
China's gross domestic product (GDP) expanded 6.9 percent year on year in the first half of this year to about 38.15 trillion yuan ($5.62 trillion), according to the bureau.
The pace was slightly higher than the previous market consensus of 6.8 percent and well above the government's annual target of around 6.5 percent.
Despite the promising economic momentum in general, Xing warned that risks still remain.
"We must be aware that there are still many unstable and uncertain factors abroad and long-term structural contradictions remain prominent at home," Xing told reporters.
For years, debt-fueled investment in infrastructure and real estate has underpinned the country's growth, while warnings of a potential financial crisis have spurred China to clamp down. In the latest alert, Fitch Ratings on July 14 said China's growing debt could trigger "economic and financial shocks" even as it maintained its A-plus rating for the country.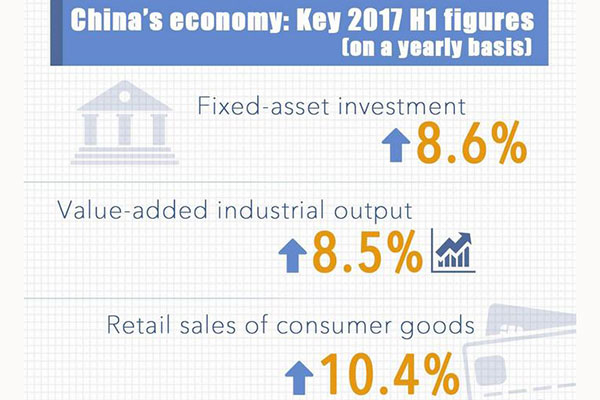 [Photo/China's National Bureau of Statistics]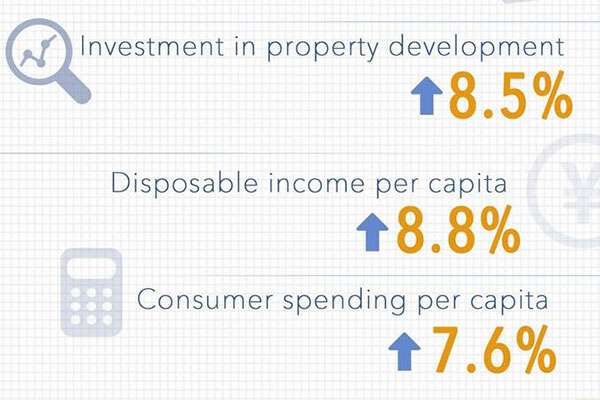 [Photo/China's National Bureau of Statistics]
To deal with the economic problems and risks, Xing said China will further promote supply-side reform and speed up economic transformation.
"We will focus on improving the quality and efficiency of economic development, moderately expand the market and further promote innovation-driven development," Xing further explained.