Between June 28 and July 2, Premier Li Keqiang attended the 17th China-EU Summit in Brussels, and he also visited Belgium and France - and the headquarters of the Organization of Economic Cooperation and Development (OECD).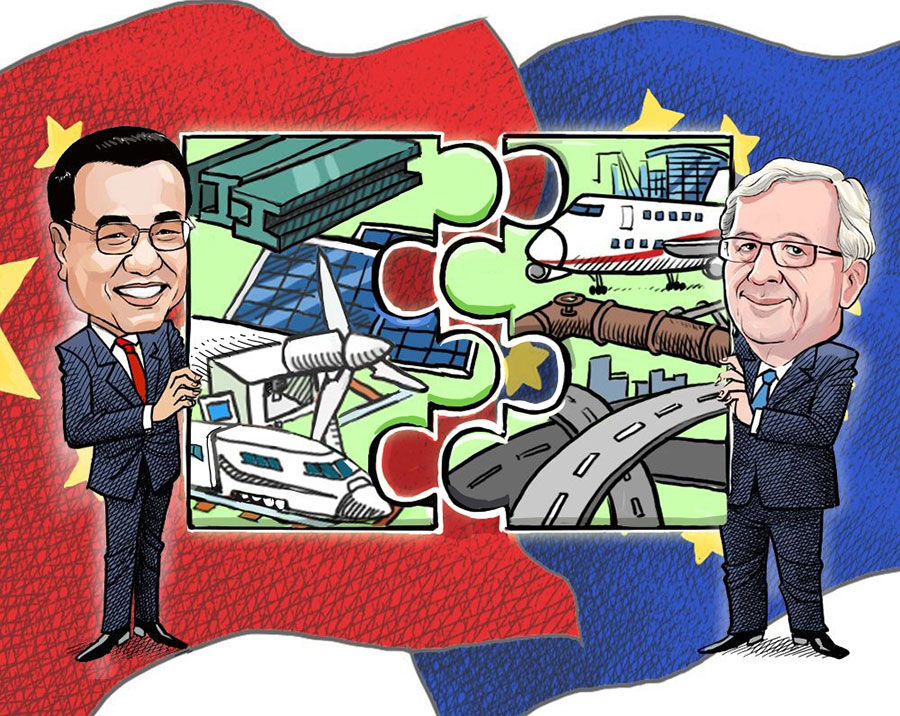 China-Europe cooperation. Premier Li held a meeting with President of the European Commission Jean-Claude Juncker in Belgium. The Premier said that China is willing to interface with the European Fund For Strategic Investment, a 315 billion euro investment plan initiated by Juncker which aims to resuscitate Europe's economy - especially by building important infrastructure.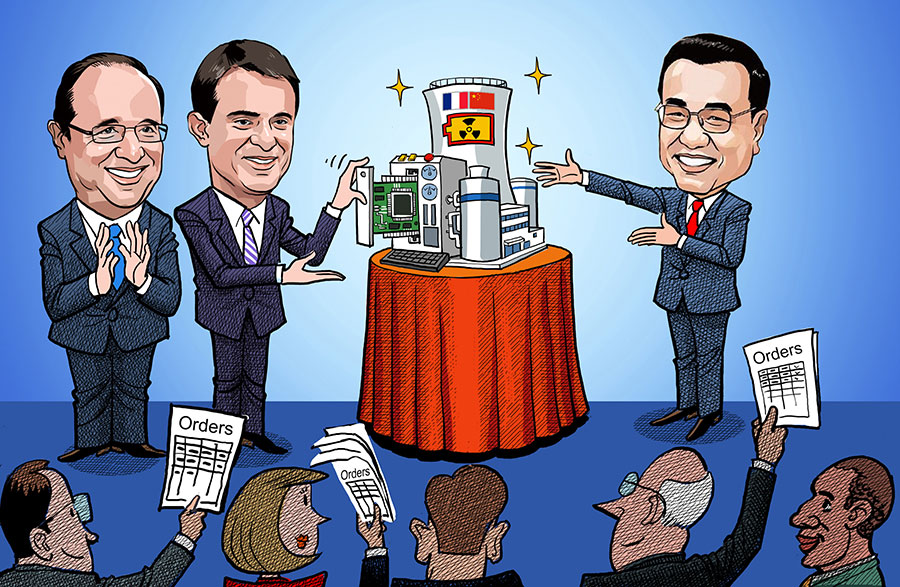 Trilateral partnership. Premier Li met French President Francois Hollande in Paris and also held a meeting with French Prime Minister Manuel Valls. The two countries issued a joint statement on cooperation with third parties and a joint statement on China-France nuclear cooperation.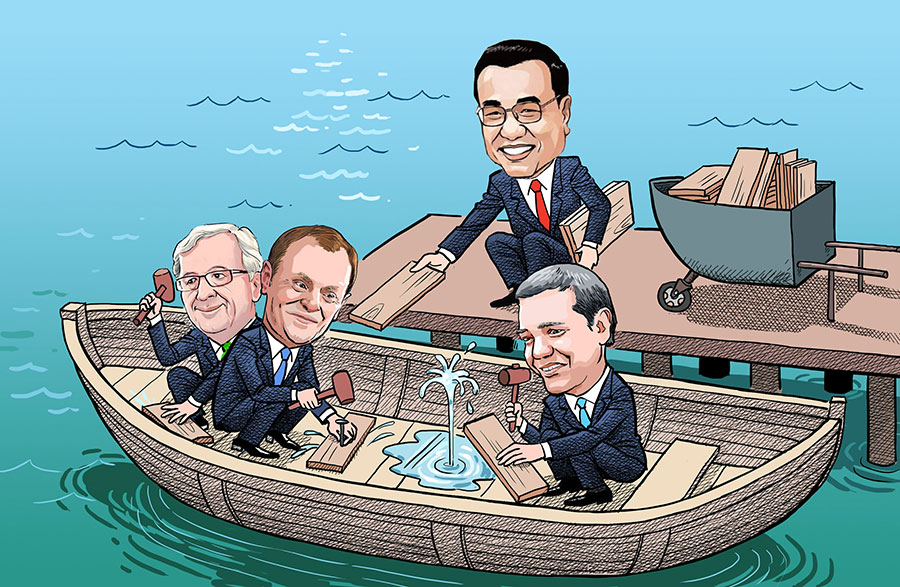 Support for Europe. As the Greek debt crisis is at a critical stage, Premier Li said during his visit to Brussels that China will continue to buy European bonds, and he also pledged China's support for a united EU, prosperous Europe and strong euro.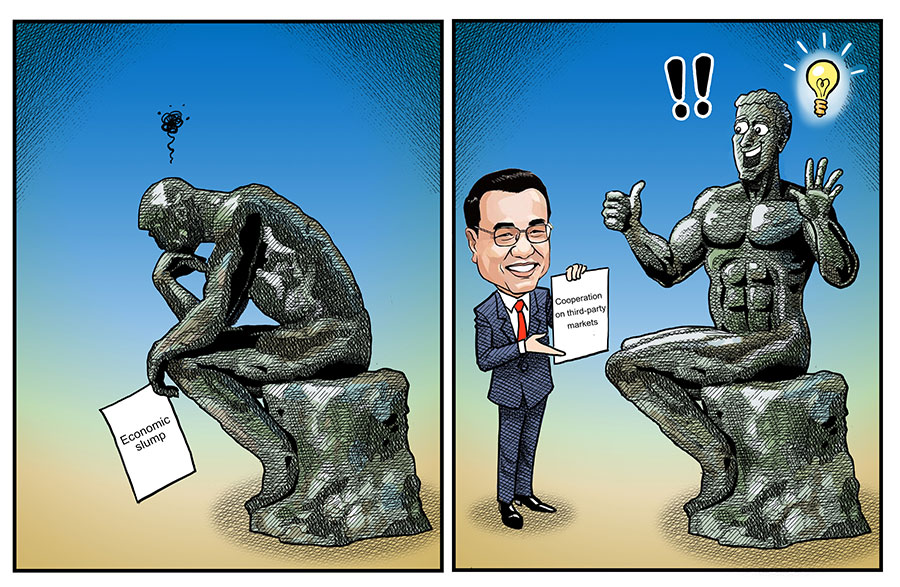 Boosting global economic recovery. During Premier Li's visit, China and France agreed to jointly explore cooperation on third-country markets, which represents a roadmap for international production capacity cooperation. Such cooperation will boost global economic recovery, and will also signal a new kind of South-South and North-South cooperation.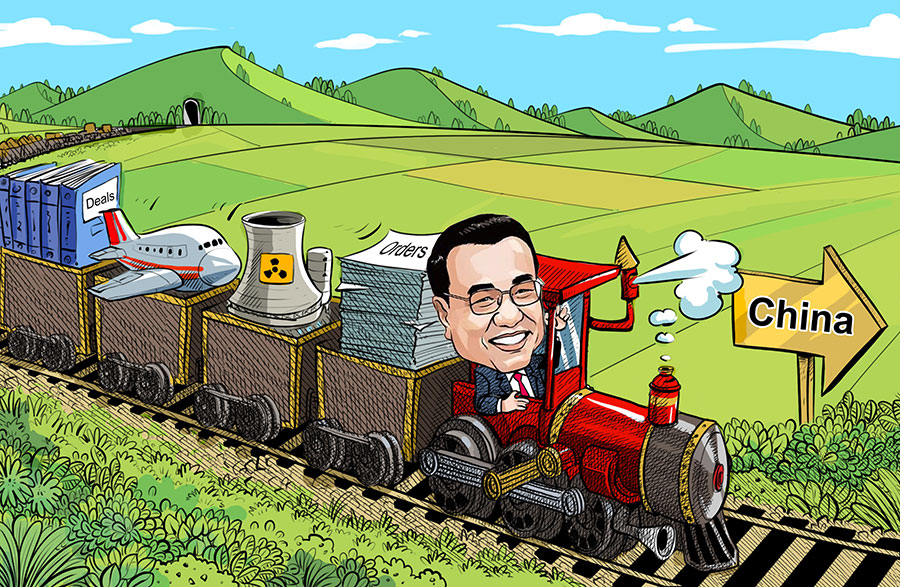 Fruitful trip. Premier Li wrapped up his visit and returned to Beijing on July 3. During his trip, the Premier reached important consensus with EU and French leaders on international production capacity cooperation and third-party cooperation, and he also witnessed the signing of deals worth tens of billions of dollars.