At this year's government work report, Premier Li Keqiang called for efforts to streamline government administration to transform government function and enhance its efficiency. They include vocational qualification certificates, administrative approval items, and outmoded policies that become invalid, abolished or streamlined over the year.
1. Streamline administrative approval items
"As we continue to cancel government reviews for more matters, we will focus on addressing unsynchronized, uncoordinated, and incomplete delegation of powers and make sure that local governments to which powers of review have been delegated are able to properly exercise those powers."
--- Government work report, 2016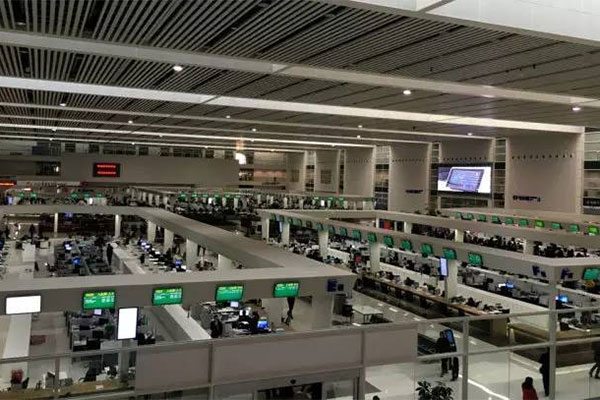 152 administrative approval items eliminated
On Feb 19, the State Council eliminated a second batch of 152 administrative approval items that the central authority had designated to local governments, which include the registration of outdoor advertisements and the exam and approval for income tax preference at small enterprises.
192 administrative procedures canceled
On Feb 28, the State Council canceled intermediary services for 192 administrative procedures.
23 approval items concerning investment projects cut
The State Council released a plan on May 26 to clean up and regulate administrative items for investment project approvals. The plan entails 65 items concerning investment projects that need government approval. Among them, 23 items were eliminated.
2. Business system reform
"We will expand reform of the business system and launch tests to separate operating permits and business licenses. We will release the lists of all powers and responsibilities of local governments, and begin testing a negative list for market access in some regions."
--- Government work report, 2016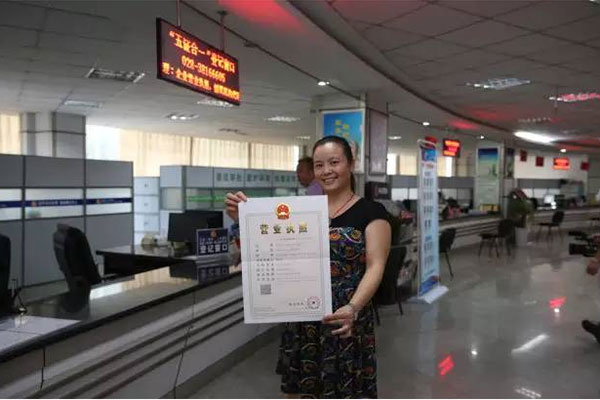 5-in-1 business license
The State Council issued a circular on July 5 to further speed up business registration reform in China, which decided to officially implement the "five-in-one business license" starting on Oct 1 to reduce administrative approvals for start-ups and improve the overall business environment.
3. Manage government fees
"We will draw up lists and catalogues to manage administrative charges, business fees and charges set by the government or set under its guidance, government-managed funds, and professional qualifications recognized by the State."
--- Government work report, 2016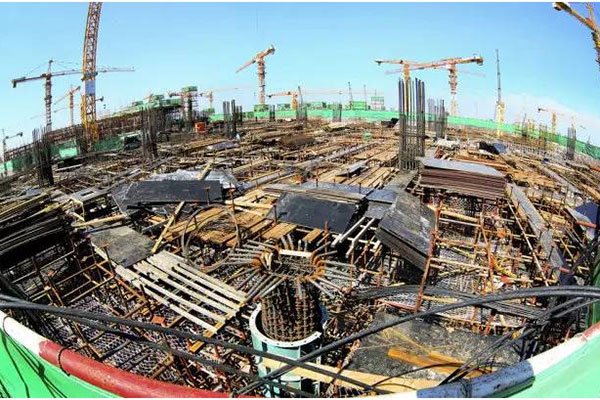 Streamline and regulate earnest payments in engineering and construction sectors
The State Council on June 23 issued a notice to streamline and regulate earnest payments in engineering and construction sectors to reduce the burden on enterprises and stimulate the vitality of the market.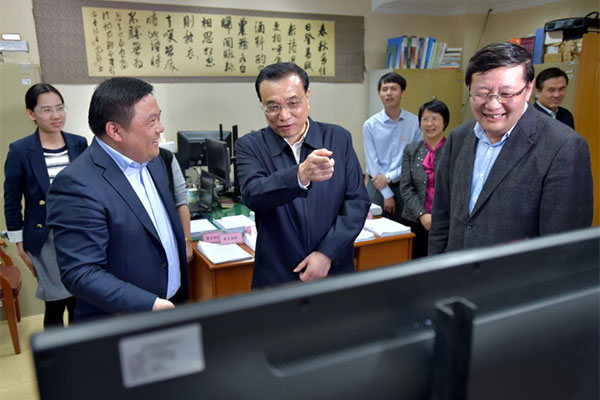 Business tax replaced by VAT, administrative charges and government funds cut
The State Council on Aug 22 issued a circular to urge reducing costs for enterprises to ensure stable growth of the real economy. It includes measures to replace the business tax with a value-added tax, cut 18 administrative charges and abolish a batch of government funds.
4. Regulate vocational qualification certificates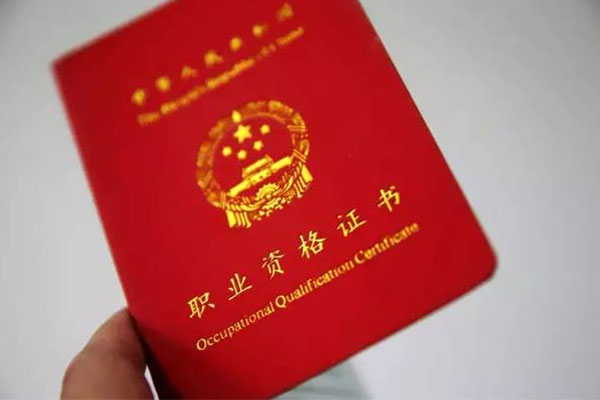 222 vocational qualification certificates canceled
The State Council issued a document on Jan 20 announcing 61 vocational qualifications and certifications to be removed. On June 13, it decided to cancel the requirement for approval and verification of 47 vocational qualifications. On Dec 8, it decided to relax the qualification requirements for 114 positions, including temporary tour guides and house cleaners. So far, a total of 222 vocational qualification certificates and evaluation items have been eliminated, 70 percent of the total number.
Connect evaluation channels for vocational qualification and educational background
The State Council on Oct 21 issued a plan that includes incentives for major social groups, in an effort to raise the income of rural and urban residents. The plan decided to connect the talent evaluation channel for vocational qualification and educational background, and establish a system that specifies the corresponding titles and educational background for certain vocational qualifications.
5. Abolish outdated policies and rules
"We will revise or abolish any administrative regulations and normative documents that are holding back development. We will develop new ways of conducting oversight over the whole process of business operations, and introduce across the board an oversight model drawing on random inspections by randomly selected law enforcement officers or inspectors and requiring the prompt release of results."
--- Government work report, 2016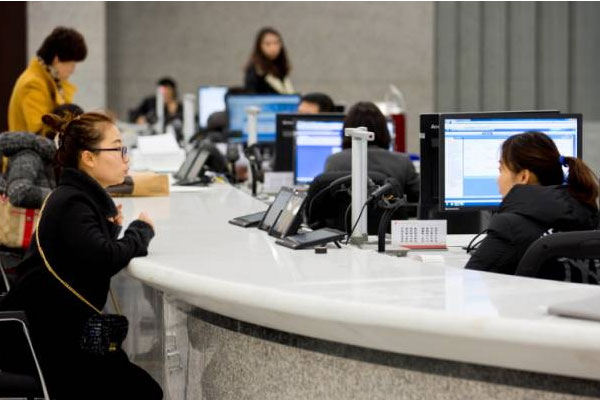 66 administrative laws and regulations amended
On March 1, the State Council issued a circular to streamline administrative laws and regulations concerning administrative approval, price reform, and cost reduction for enterprises. Sixty-six administrative laws and regulations have been amended.
506 State Council documents made obsolete
On June 30, the State Council issued a circular to get rid of 506 documents approved by the State Council that are not in compliance with existing laws and regulations, have no legal basis, fail to meet the needs of economic development, or seriously hamper the production and management of enterprises.
6. Simplify information and procedures
"We will implement the reform for coordinated administrative law enforcement and adopt a unified approach to gathering information on enterprise credit, release such information in accordance with the law, ensure joint punitive action is taken where necessary, and encourage public oversight. We will carry out the 'Internet Plus government services' model and promote better information sharing between government departments, so that the public and businesses can make fewer visits to government departments to get things done, find procedures simpler, and find the service satisfactory."
--- Government work report, 2016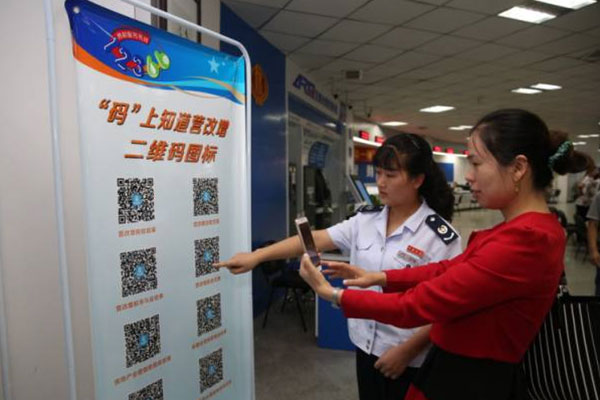 Information sharing among government departments
On April 26, the State Council issued a circular regarding tests for further promotion of "Internet Plus administrative services" to benefit people through information sharing among government departments. Inter-provincial digital license exchange and online identity verification system will be fully effective in 2017, reaching the "one number, one window, and one network" target that covers more than 80 percent of basic public services.
Extend government services to online platforms
The State Council on April 18 issued a memo displaying key points from this year's work on promoting the transparency of government affairs, which urged governments at all levels to publish their roles and responsibilities on their official websites, and make efforts to extend government services to online platforms for internet-based governance.
Establish green channel for market players with good credit
The State Council released a guideline on June 12 to establish a better social credit system, to strengthen credit information disclosure and sharing, and establish green channels of administrative approvals for market players who have good credit records.
Widely spread Internet Plus government services by 2020
The State Council issued a guideline on Sept 26 to step up efforts to improve government services via its Internet Plus plans and set a nationwide web-based government service system by the end of 2020.