Optimize medical care resources for public health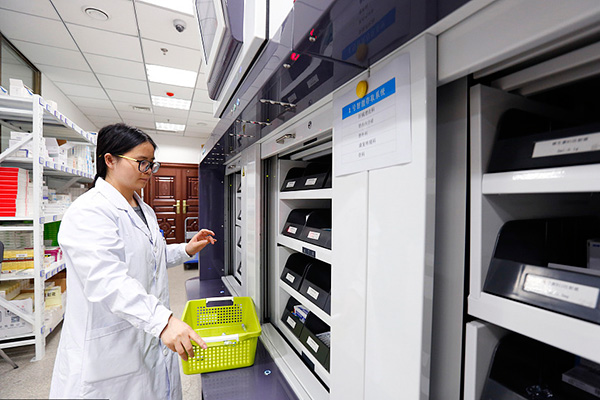 China will carry forward public hospital reforms to optimize medical care resources for public health, according to a decision at a State Council executive meeting chaired by Premier Li Keqiang on Oct 9.
The government also will designate over 100 disease categories for an insurance payment by-category reform. Those at the meeting on Oct 9 decided to speed up efforts to establish medical treatment partnerships, which would promote effective cooperation and coordination between different types of medical institutions, including major hospitals and grassroots clinics. All major public hospitals must take part in the development of the partnerships before the end of October.
More research resources and money should be put into combating cancer, and more efforts should be put into traditional Chinese medicine development and application. Internet Plus medical care should be fully used to further promote medical services such as telemedicine, the sharing of medical cards and treatment information, family doctors and more convenient medical services.
Details:>>China to expand reform in public hospitals
Promote cross-region settlement of medical insurance
The State Council also laid out the work to connect basic medical insurance network nationwide and promote cross-regional settlement of treatment fees at the Oct 9 executive meeting.
Related authorities should continue expanding basic medical insurance coverage to include more grassroots medical institutes in the medical insurance system and promote cross-regional settlement of medical insurance.
Special efforts should be made to solve cross-regional settlement of medical fees for migrant workers and those engaging in mass innovation and entrepreneurship.
Details:>>Quick view: State Council executive meeting on Oct 9
Develop a smart and green supply chain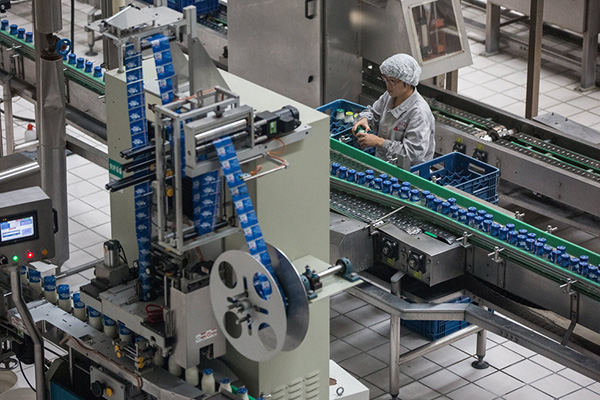 The State Council has released a guiding opinion on promoting innovation and application of the supply chain.
The circular said that through integrated development of primary, secondary and tertiary industries in rural areas, visualized and intelligentized development of supply chains in the manufacturing sector, and promotion of green supply chain, a smart supply chain system that covers China's major industries with new technologies and models will be formed by 2020.
By then, China will also cultivate about 100 world-advanced enterprises in the supply chain sector.
Details:>>China strives to develop supply chain
Blacklist enterprises default on wage payment
China will blacklist employers who default on wage payment of migrant workers, according to a document released by the Ministry of Human Resources and Social Security.
The ministry and its affiliated departments will be in charge of management of the blacklist. Employers will be blacklisted within 20 days after being found delaying wage payment.
Behaviors, such as illegally defaulting wages, defaulting wage amounts above a certain limit, causing extremely serious incidents due to wage defaulting and illegal subcontracting will put an enterprise onto the ministry's blacklist.
Rural left-behind children information system to be launched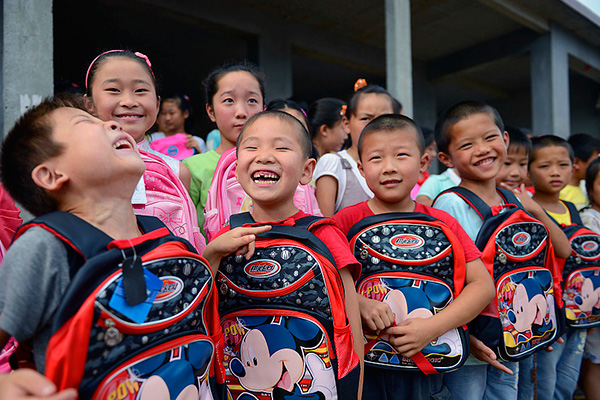 The Ministry of Civil Affairs is ready to launch a nationwide information management system on rural left-behind children, with preparations expected to be completed before the end of November.
The system includes functions such as data input, review, submission, collection and analysis, and the information will be shared by China's subsistence allowances information system, poverty-affected household information system, and the information system about disabled people.
Plan to expand human resources industry
The Ministry of Human Resources and Social Security has issued an action plan to develop the human resources industry.
The plan features several detailed programs to cultivate a batch of major enterprises, leading talents and industrial parks in the industry, and promote Internet Plus human resources services, integrity behaviors and related activities serving enterprises and investors from the Belt and Road.
The plan sets a target to increase the industry scale to 2 trillion yuan, cultivate 100 demonstration enterprises and a batch of energetic and profitable industrial parks, and attract 600,000 workers, with about 10,000 leading talents in the sector by 2020, according to the action plan.
Details:>>China aims to expand human resources industry
Uniform standards for high standard farmlands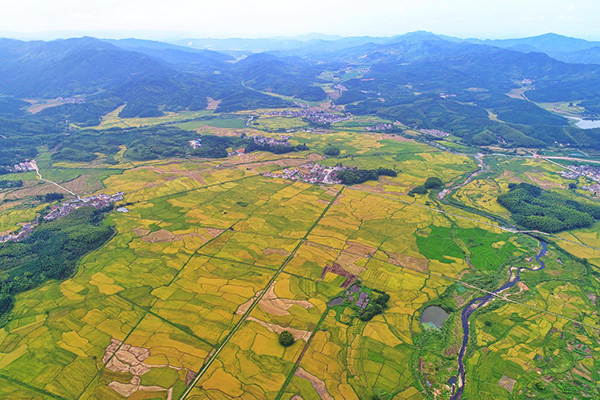 China will develop uniform standards for the country's high standard farmlands to clarify their location, land categories, areas and ownership, according to a circular released by the Ministry of Land and Resources, the National Development and Reform Commission, the Ministry of Finance, the Ministry of Water Resources, and the Ministry of Agriculture.
The circular urged accurate and timely uploading information on at least 53 million hectares of high standard farmlands, which were required to be created during 2011 to 2020.