Gas sector to undergo overhaul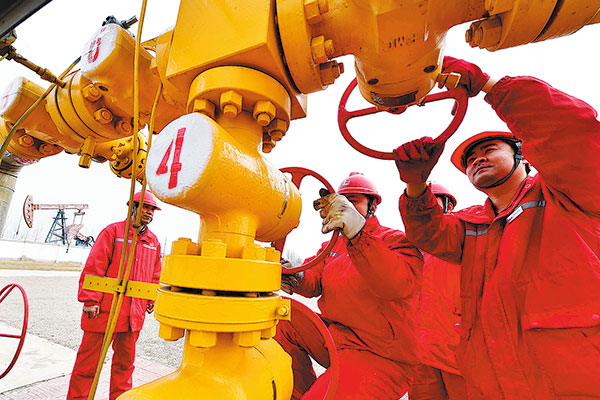 China will speed up the coordination of production, supply, storage and sales of natural gas, according to a guideline issued by the State Council on Sept 5.
The guideline will promote the steady development of the natural gas sector, and build a clean, low-carbon, safe and efficient modern energy system.
It will also solve the problem of unbalanced and insufficient development of the natural gas sector so that storage and production capacity can be quickly improved, and supply and demand can be more balanced with safer and more efficient facilities, the guideline said.
The move came as some provincial regions faced a gas shortage last winter, which left many residents without heating.
The country will reinforce domestic natural gas exploitation so that oil and gas companies can increase investment and other inputs to ensure that the domestic production of natural gas can reach 200 billion cubic meters by 2020.
The mechanism for gas supplies from overseas will also be refined so that there can be multiple channels for imports.
The country will also work to create a multi-layered storage system, and enhance the connectivity of the natural gas infrastructure.
To ensure the coordinated development of the sector, the country will boost efforts to forecast natural gas demand, offer timely early warnings for possible supply shortages and import risks, increase the number of natural gas sources in local areas, and improve the emergency supply system, the document said.
Domain names will be regulated
China will step up management of domain names for government websites, according to a notice released by the State Council General Office on Sept 6.
According to the notice, a government website should have only one Chinese-language domain name and one English-language domain name.
The transferring of registered domain names to others is forbidden, and idle domain names should be closed.
Authorities in charge of government websites should make domain name management one of their priorities, and carry out regular inspections and investigate irregular registrations, canceling, renting and transfer of domain names, the notice said.
The notice stipulates that there can be only two suffixes for government website domains, ".gov.cn" for English domains and ".zhengwu", which means government-related affairs, for its Chinese version. Institutions that do not assume administrative duties are not allowed to adopt "gov.cn" domains.
The notice encouraged the domain name system and secure network protocol as well as anti-attack technologies to prevent domains being hijacked or misrepresented. It also stressed implementation of strict and regular monitoring and assessment for swift emergency response.
Campaign to ignite creative spark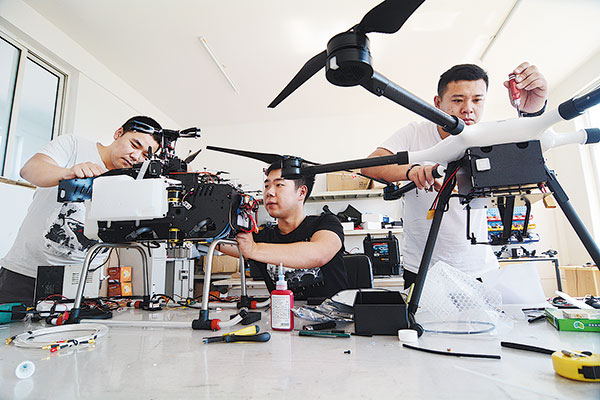 China will upgrade a campaign to encourage mass innovation and entrepreneurship with measures rolled out to provide tax benefits and make it easier to start new businesses.
The decision was made at a State Council executive meeting presided over by Premier Li Keqiang on Sept 6 to boost employment and vitality for innovation and industry development.
It was decided at the meeting that more tax incentives will be rolled out to support the development of venture capital funds.
The reform to streamline administration, enhance compliance oversight and improve government services will be deepened to make it easier to start new businesses, as well as the reform to simplify de-registration of enterprises. Detailed policy incentives will be offered to encourage scientific researchers to start their own businesses. Policy support and services will be improved for returning migrant workers and ex-servicemen wishing to engage in entrepreneurial activities.
The development of an industrial internet will be accelerated combined with smart manufacturing and e-commerce. The Internet Plus public services will expand coverage of high-quality resources among the people.
It was also decided at the meeting that financial support will also be bolstered, with innovative enterprises with good potential that are not yet profitable encouraged to be listed and apply for financing.