A number of ministries, including the Ministry of Public Security, the National Drug Administration of China and the Civil Aviation Administration of China, have responded in the last week to issues of public concern.
Drivers who drink face crackdown
Police will step up targeting those driving under the influence of alcohol or banned substances during the World Cup.
The traffic management bureau of the Ministry of Public Security warned football fans of the risks of driving under the influence of alcohol or drugs after World Cup matches, which mostly take place late at night in China.
The bureau also vowed zero tolerance and severe punishment for violators.
Driving under the influence of alcohol was responsible for 459 traffic accidents, resulting in casualties, during the 2014 World Cup nationwide, leaving 191 dead and 482 injured, according to the ministry.
New flu vaccine gets approval
The National Drug Administration of China has approved the country's first vaccine that can protect people from four types of influenza virus strains.
The drug regulator announced on June 11 that it has approved four-strain vaccines from two domestic companies, Hualan Biological Engineering Inc and Changchun Changsheng Life Sciences Ltd.
The newly approved vaccine protects against the Yamagata lineage of influenza B, which was the main strain during the last flu season, the drug regulator said.
Summer flight safety in focus
The aviation watchdog called for enhanced efforts to ensure flight safety with the onset of the summer thunderstorm season.
The more frequent extreme weather conditions between June and August could pose challenges to flight regularity and passengers services, the Civil Aviation Administration of China said on June 12.
Sun Shaohua, deputy director of the CAAC operation monitoring center, called for coordinated efforts by airports, air traffic control, airlines, and other service providers to work out contingency plans in case of flight delays and other emergencies.
Air traffic control authorities should also develop detour and diversion routes to cope with flight delays, he said.
Quality campaign launched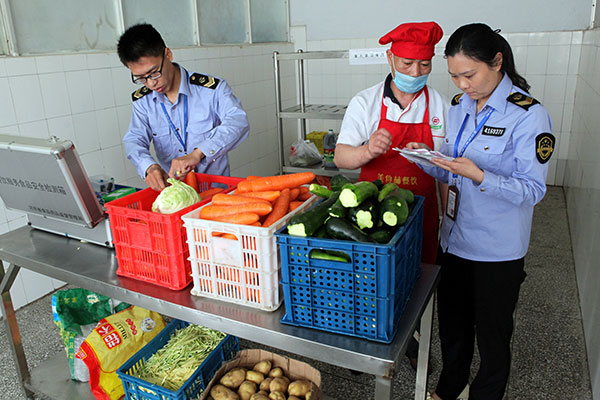 China's market regulator will step up efforts to check the safety of drugs, food and special equipment to reduce hazards and ensure safety.
The State Administration for Market Regulation said in a statement on June 12 that a campaign will be launched targeting food producers, sellers, restaurants, school and kindergarten canteens as well as elevators and boilers in buildings.
Zhang Mao, head of the administration, said the regulator will also prioritize food safety checks in schools, supplement food for babies and facilities at amusement parks.
Measures will be adopted to punish fraud and misleading promotions involving food and health food.
Registration services enhanced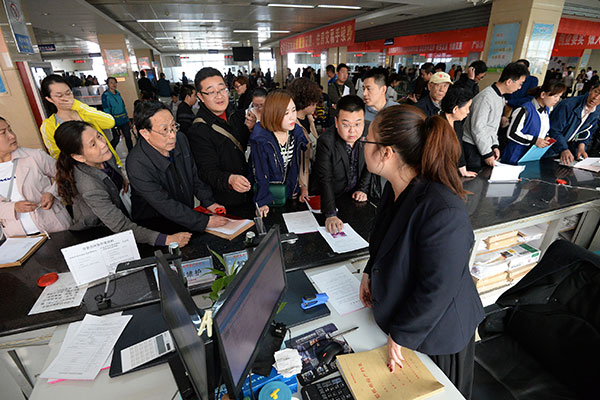 The Ministry of Natural Resources launched a campaign to improve work style and service offered by staff workers at real estate registration office windows.
The ministry will try to provide registration services for the public and enterprises efficiently and with top quality, it said in a statement.
The measure is also part of efforts to deepen the reform to streamline administration, enhance compliance oversight and improve services.
The ministry will also strive to reduce requirements for certifications of various kinds and establish standardized service systems to provide clear and categorized guidance on accessing services to the public.
The one-window service model will also be promoted to extend services to townships, communities and financial service outlets.
The Internet Plus will also be employed in the process of real estate registration to enable the public to access services without having to visit in person.
Telecom sector crimes targeted
Greater efforts will be introduced to punish and prevent crimes that are associated with telecommunication services, the Ministry of Industry and Information Technology said on June 12.
More concrete and effective measures will be adopted to prevent and punish fraud associated with the services, the ministry said.
Chen Zhaoxiong, a vice-minister with the ministry, said using technological measures to prevent telecommunication fraud is key, and various departments should publish detailed timelines and roadmaps in fighting such fraud.