A number of ministries, including education and emergency management, and the National Cultural Heritage Administration, have responded to issues of public concern.
Schools must ensure safety of food served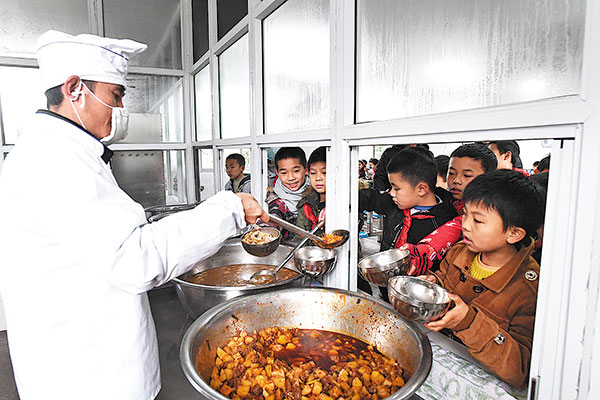 The Ministry of Education has called for further efforts to ensure safe food for schoolchildren who are covered by the country's nutrition improvement plan in the wake of several food-poisoning incidents involving a large number of students.
In an emergency notice released on Sept 7, the ministry required local education departments to organize thorough food-safety check of schools covered in the plan.
They will prioritize sanitary conditions at school canteens, condition of food and flavorings as well as potential problems in safety management procedures.
Schools should strictly implement the laws and rules on food safety, continue to improve their food-safety management, and modify their contingency plans for food-safety issues, the notice said.
The ministry also called for better supervision over food suppliers, improved disinfection of tableware, and more frequent regular checks.
School principals and teachers are required to dine with the students, and a system of food-safety checks must be established covering the purchasing, transport, storage and processing of food at the canteens, the notice said. It also required safety checks of school water sources.
The notice said that the crowded environments in primary schools and middle schools make food safety a major issue that cannot be overlooked, and the lingering high temperatures also make it easy for pathogenic microorganisms to multiply, which increases the chances of food poisoning.
Museums told to upgrade fire-prevention checks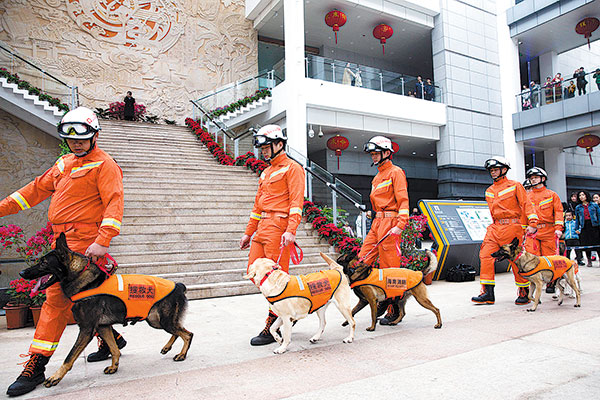 The National Cultural Heritage Administration has ordered fire-safety checks at museums nationwide following the fire at Brazil's National Museum in Rio de Janeiro on Sept 2, which destroyed almost all its 20 million artifacts.
In a notice released on Sept 7, the administration required fire checks to be launched for antiques and museums.
The checks will also prioritize facilities with poor fire-safety technologies and those that are faced with sharp problems of fire-safety management.
The administration also required efforts to screen hazards such as blocked fire exits, outdated electric circuits and illicit usage of electrical appliances. It also called for cultural heritage sites to carry out examinations and hire specialized teams to manage their fire-safety and electrical systems.
College students to be made aware of loan risk
The Ministry of Education has called for college students to be made aware of the risks of loans issued by online lending platforms.
Local authorities and colleges should step up education on financial safety among students and help students improve awareness of risk prevention and financial planning, the ministry said in a notice on Sept 6. The ministry also required colleges to use new media platforms, campus websites and broadcasts to disseminate warnings to students.
$22 million allocated for disaster relief funding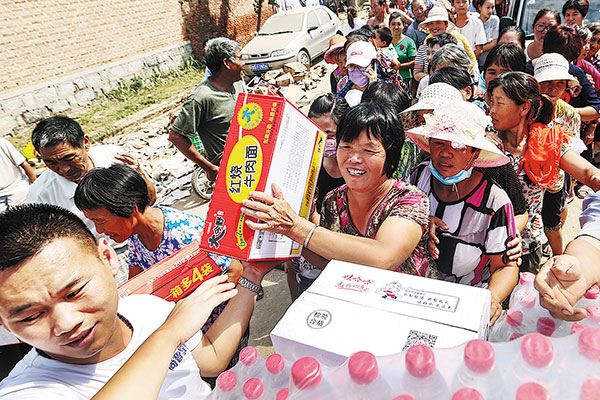 The central government has allocated a disaster relief fund of 155 million yuan ($22.7 million) to provincial areas that were hit by floods or mudslides, according to the Ministry of Emergency Management.
The funds were allocated to Guangdong and Yunnan provinces, Xinjiang Uygur autonomous region, and the Xinjiang Production and Construction Corps, the ministry announced on Sept 8. The funds will be used for relocation of the affected, emergency financial support, rebuilding of damaged homes and compensation for families of the deceased, according to the ministry.
The disaster relief authorities have sent several work groups to assist with local disaster-relief work after it initiated a level IV emergency response, the lowest level of the country's four-tier emergency response system, for the severe floods and mudslides in the regions.