Ministries including civil affairs, and culture and tourism as well as the National Health Commission and the National Copyright Administration have responded in the last week to issues of public concern.
Online services to get boost from action plan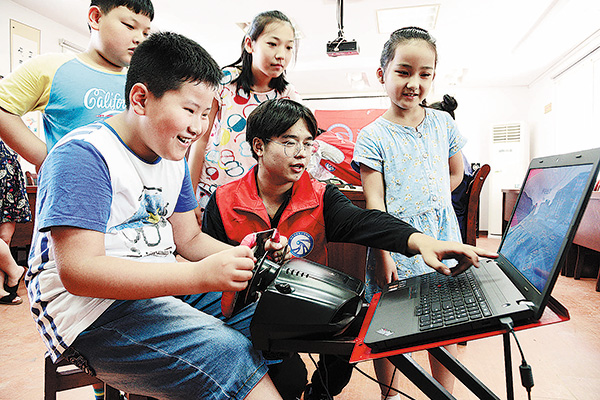 The Ministry of Civil Affairs published an action plan to further promote Internet Plus social organization, social work and volunteer services between now and 2020.
Departments that are responsible for the registration and management of social organizations must provide services online by 2020 so that the interconnectivity and sharing of data can be achieved for social work and volunteer services nationwide.
The ministry said it will provide one-stop online services for social organizations and conduct law enforcement through the internet. The online channels for filing complaints and whistle-blowing will also be refined, and the list of illegal NGOs and violations by NGOs will also be published online.
The ministry said it will use big data to combat illegal NGOs.
It said that it will provide more professional services in social work, and make it easier for the public to take part in volunteer services by updating the national service information system of volunteers.
More oversight of internet bars to prevent misuse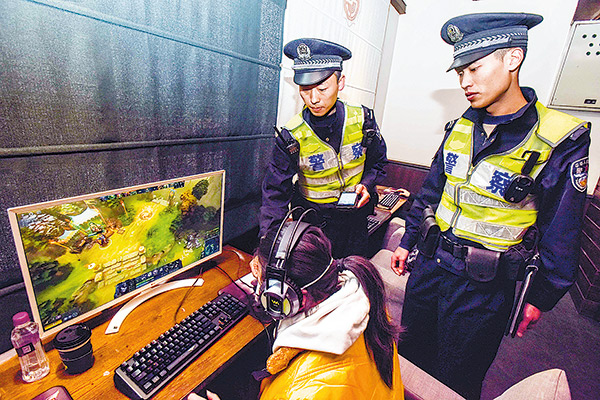 The Ministry of Culture and Tourism said on Sept 13 that it will step up oversight of internet bars in rural areas to prevent them being misused by minors.
Local law enforcement authorities were urged to target internet bars that provide services to minors, fail to check customer ID cards, and operate bars without a license, the ministry said.
It has blacklisted 52 internet bars whose licenses were revoked for admitting minors. The legal representatives or owners of these internet bars are forbidden from opening another internet bar for five years.
The ministry also vowed efforts to step up routine inspections and improve the blacklist system and encourage internet bars to further improve their services. Public tip-offs about bars violating the laws were also encouraged.
Long-distance medical services to be enhanced
The National Health Commission published three pilot regulations on Sept 14 to enable medical institutions to provide more standardized internet medical services.
The three regulations, which will enhance long-distance medical services and improve efficiency of medical services, divides Internet Plus medical care into three categories: long-distance medical care, diagnostic services and treatment.
They also clarified the access threshold for internet hospitals and diagnostic services and treatment provided through the internet as well as the legal liabilities for internet hospitals.
The commission will also step up supervision of internet medical services and create a favorable policy environmental for new types of medical service.
Copyright protection is focus of new campaign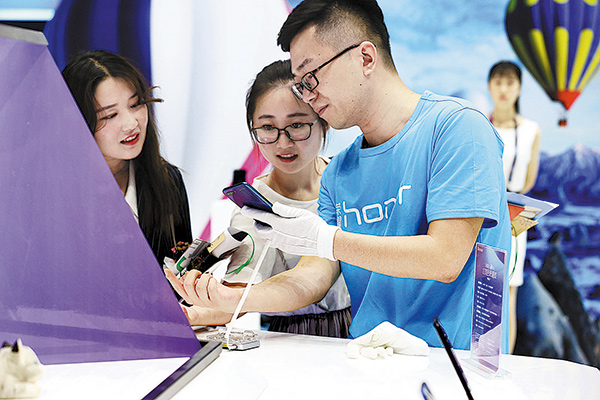 The National Copyright Administration on Sept 14 urged the country's major online short video platforms to improve their awareness of copyright protection and step up copyright management of their contents.
The administration summoned 15 major online short video platforms for a meeting, including Bilibili, Douyin, and Tencent-backed livestreaming startup Kuaishou.
The platforms were urged to respect copyright laws and ban the posting of unauthorized content, including pictures, music, literary works, video and audio products.
Those platforms and companies are required to build a complaint filing mechanism that can respond quickly to reports of illegal content.
They are also urged to establish a mechanism to stop the sharing of unauthorized content.
The administration also required the platforms to step up copyright examination for the popular works that have already been issued warnings for copyright protection by the authority.
It said that more will also be done to push forward the establishment of a copyright cooperative mechanism between short video platforms and rights groups.