China, Thailand pledge to strengthen anti-drug cooperation
Updated:
Nov 25,2016 8:51 AM
Xinhua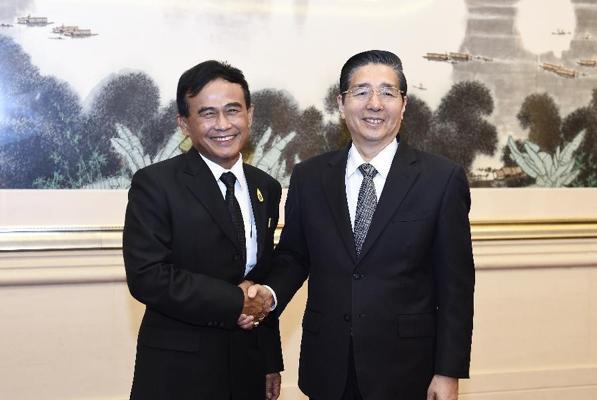 State Councilor Guo Shengkun (R), also Public Security Minister, meets with Thailand's Justice Minister Paiboon Khumchaya in Beijing, capital of China, Nov 24, 2016.[Photo/Xinhua]
BEIJING —China and Thailand pledged to boost anti-drug cooperation as Public Security Minister Guo Shengkun met with Thailand's Justice Minister Paiboon Khumchaya on Nov 24 in Beijing.
Guo called on both sides to maintain the sound momentum of pragmatic cooperation, further strengthen law enforcement cooperation in all areas, particularly in the field of drug control, and step up security cooperation along the Mekong river.
He said such work will help promote regional stability, bring tangible benefits to the two peoples, and push bilateral ties to a higher level.
Paiboon echoed Guo's remarks on deepening cooperation in cracking down drugs so as to strengthen bilateral relations