Vice-premier declares World Table Tennis Championships open
Updated:
Apr 26,2015 9:51 AM
english.gov.cn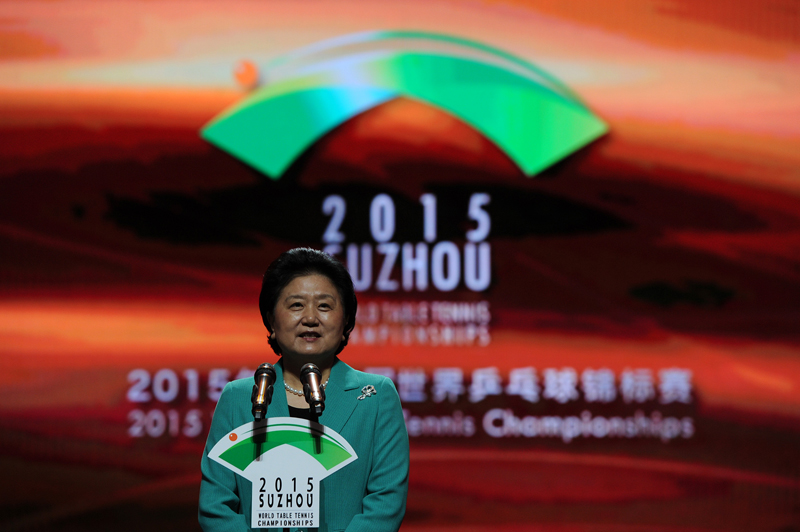 Vice-Premier Liu Yandong announced the opening of the 53rd World Table Tennis Championships in Suzhou, Jiangsu province on April 25, 2015.[Photo/Xinhua]
Suzhou in Jiangsu province became the first regional-level Chinese city to stage the World Table Tennis Championships on April 25.
More than 500 athletes from 134 countries and regions will contest five titles over eight days at the 53rd edition of the tournament, opened by Vice-Premier Liu Yandong.
China is represented by eight men and eight women on the fifth occasion the country has hosted the event.
The championships will be broadcast to 169 countries and regions, according to Thomas Weikert, president of the International Table Tennis Federation.
The draw was conducted after a show highlighting ancient and modern Suzhou.