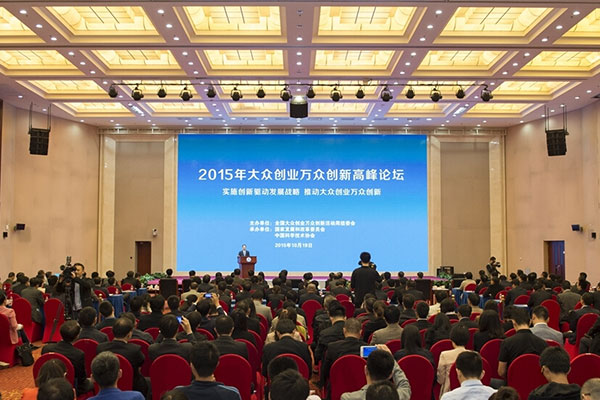 China will explore new models to boost innovation and entrepreneurship, Vice-Premier Zhang Gaoli said on Oct 19.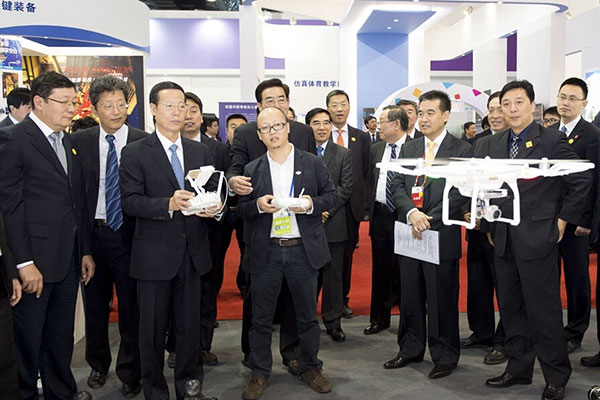 Vice-Premier Zhang Gaoli experiences the control of a drone at an exhibition with the theme of innovation and mass entrepreneurship in Beijing, capital of China, Oct 19, 2015.
In response to the "new normal," the central government will improve and broaden innovation and mass entrepreneurship to steer the economy toward a more sustainable long-term path, said Zhang during a speech at an innovation and mass entrepreneurship forum.
Entrepreneurship and innovation have unlocked people's creativity and entrepreneurial passion, which are becoming an engine to power economic growth, he said.
The central government has announced a wide range of measures for emerging businesses, including financial support, supporting infrastructure and administrative assistance.