Vice-Premier Zhang Gaoli urged nurturing innovation-driven development and pushing forward the Belt and Road Initiative on Dec 1, following a three-day inspection tour in South China's Guangdong province.
He was at a meeting on the Belt and Road Initiative in the province's capital, Guangzhou, after he inspected China (Guangdong) Pilot Free Trade Zone Qianhai & Shekou Area in Shenzhen, and companies including ZTE Corp and Huawei in Shenzhen and GSK CNC Equipment Co Ltd in Guangzhou.
The vice-premier urged sticking to technological innovation as the key, implementing the "Internet Plus" action plan and the "Made in China 2025" strategy, strengthening the dominant role of innovation by enterprises, and constructing pilot free trade zones using high standards.
He also called for implementation of the Belt and Road Initiative proposed by President Xi Jinping.
Landmark cooperation projects must be accomplished by targeting key directions and countries, and construction of major projects and key industrial parks must be advanced by underlining connectivity and capacity cooperation, said the vice-premier.
He also urged expanding the markets in countries along the route of the Belt and Road Initiative, reinforcing policy support in taxation, finance, customs and quality inspection, making full use of the Asian Infrastructure Investment Bank and the Silk Road Fund, and improving exchange platforms.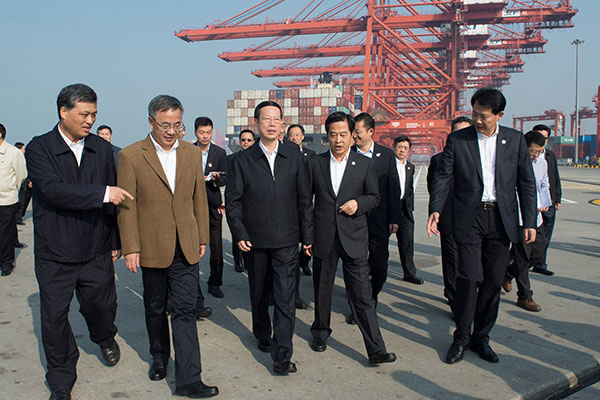 Vice-Premier Zhang Gaoli (3rd L, front) visits China (Guangdong) Pilot Free Trade Zone Qianhai & Shekou Area in Shenzhen, South China's Guangdong province, Nov 30, 2015. Zhang made an inspection tour in Guangdong from Nov 29 to Dec 1.[Photo/Xinhua]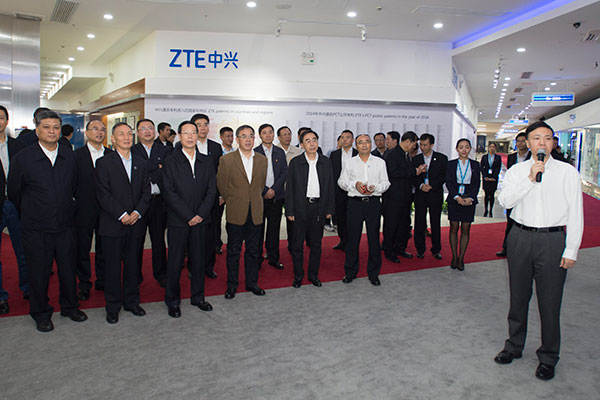 Vice-Premier Zhang Gaoli visits ZTE Corporation in Shenzhen, South China's Guangdong province, Nov 30, 2015. Zhang made an inspection tour in Guangdong from Nov 29 to Dec 1.[Photo/Xinhua]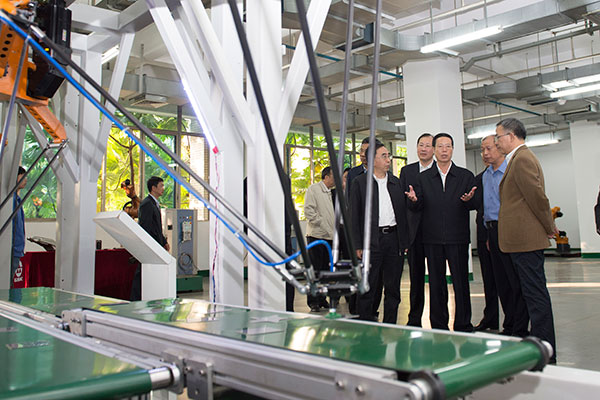 Vice-Premier Zhang Gaoli visits GSK CNC Equipment Co Ltd in Guangzhou, capital of South China's Guangdong province, Nov 30, 2015. Zhang made an inspection tour in Guangdong from Nov 29 to Dec 1.[Photo/Xinhua]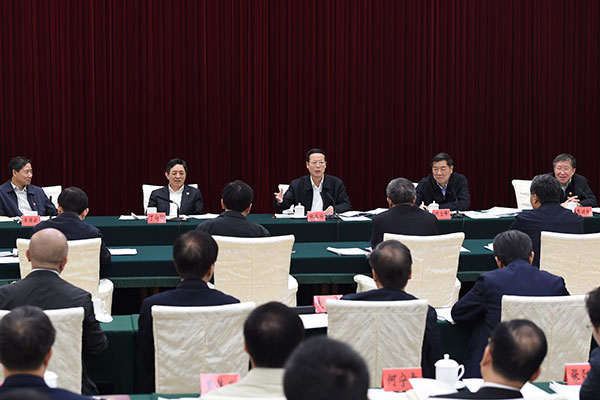 Vice-Premier Zhang Gaoli (C rear) presides over a meeting on the Belt and Road Initiative, in Guangzhou, capital of South China's Guangdong province, Dec 1, 2015. Zhang made an inspection tour in Guangdong from Nov 29 to Dec 1.[Photo/Xinhua]