Vice-Premier Zhang Gaoli met with Alexei Miller, CEO of Russia's top gas producer Gazprom on Dec 8.
China and Russia should speed up construction of the eastern-route pipelines while negotiating the western-route based on which of the two countries should better connect their oil and gas projects and advanced equipment manufacturing industry, Zhang said.
"The two countries should promote integrated cooperation in up- and down-stream sectors in principles of shared benefits and risks," he added.
Miller said Russia perceives China as a long-term and reliable energy partner, and is willing to expand bilateral cooperation.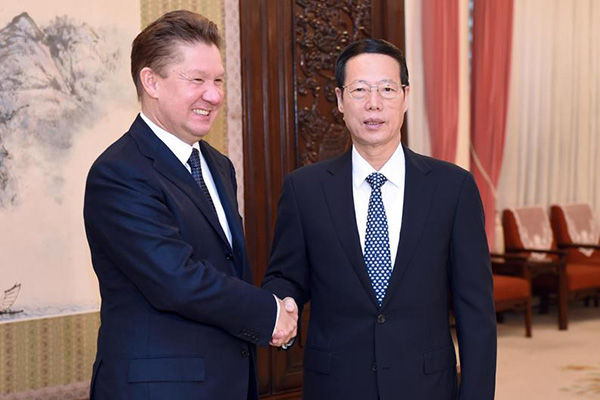 [Photo/Xinhua]