More steps are needed to prevent and control air pollution in winter, said Vice-Premier Zhang Gaoli while presiding over a symposium in Beijing on Jan 4.
During the symposium Zhang focused on air pollution control in Beijing-Tianjin-Hebei cluster. He called on related departments to take more effective measures to reduce air pollutant emissions in this region and its surrounding areas.
He suggested several steps to reduce air pollution, such as controlling coal pollution, better management of vehicle numbers, cracking down on industrial pollution, enhanced emergency measures when pollution reaches alert level, and better regional cooperation.
Air pollution prevention and control is closely related to people's health, and we should make every effort to improve air quality, he said.
Zhang also urged related departments to further carry out measures to protect the environment and the public to participate in the action of environmental protection.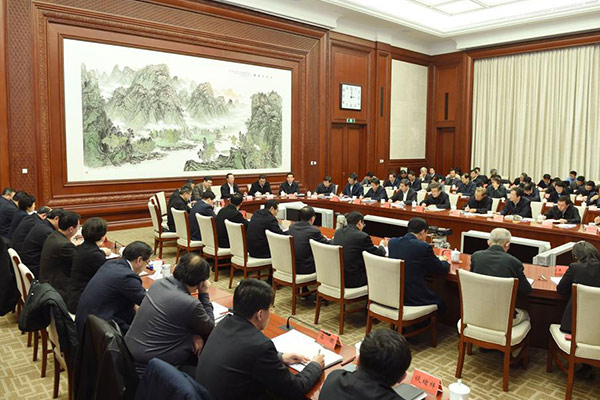 [Photo/Xinhua]