China to deepen SOE reform
Updated:
Apr 11,2016 7:12 AM
Xinhua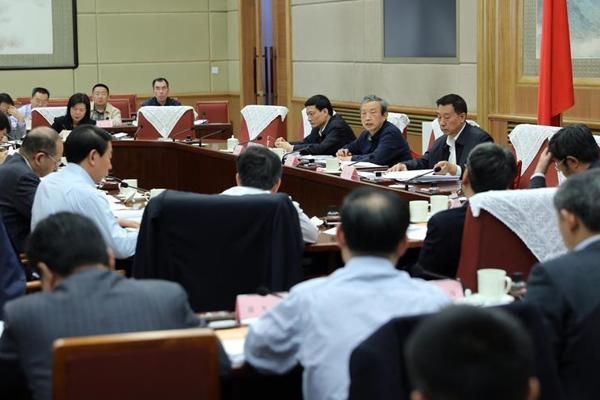 Vice-Premier Ma Kai, who is also head of the Leading Group for State-owned Enterprises Reform under the State Council, presides over the 18th plenary session of the leading group in Beijing, capital of China, April 8, 2016. State Councilor Wang Yong, also vice head of the leading group, also attended the meeting.[Photo/Xinhua]
BEIJING — China will continue to propel its ongoing reform on torpid State-owned enterprises (SOE) this year as part of the efforts to restructure the economy, according to a recent government meeting.
The government will work to eliminate barriers to the supply-side structural reform, stimulate the morale and creativity of entrepreneurs and employees, and improve state-owned asset supervision, said a statement issued on April 10 after the conference chaired by Vice-Premier Ma Kai on April 8.
The meeting also agreed to establish mechanisms that encourage innovation and allow progress through trials and errors.
Given a continued economic slowdown, China is promoting an overhaul on SOEs to revitalize the public sector of the economy, piloting mixed-ownership reform, liberalizing industries to private capital and encouraging mergers and acquisitions.
The State-owned Assets Supervision and Administration Commission chose two SOEs to pilot reforms covering payment distribution, investment of State-owned capital, mergers and reorganization in February.