Vice-Premier Zhang Gaoli stressed supply-side structural reform and environmental protection during an inspection tour in Jiangxi and Hainan provinces from May 23 to 25.
Zhang demanded adherence to innovative, coordinated, green, open and shared development, which was included in the 13th Five-Year Plan for 2016-2020.
China should adopt stable macro policies, well-targeted industrial policies and flexible micro policies while introducing pragmatic reform measures, Zhang said.
Vigorous efforts should be made to cut overcapacity, destock, deleverage, lower business costs and improve weak areas, Zhang said.
He called for efforts to preserve the environment and promote green lifestyles and sustainable economic development.
During his visit to Jiangxi, Zhang told local authorities to promote agricultural development, increase farmers' incomes and create a prosperous countryside.
He also urged more efforts to improve local people's livelihoods and eliminate poverty.
In Hainan, Zhang asked local governments to take an active part in the Belt and Road Initiative, develop the maritime economy and turn Hainan into an international tourist island.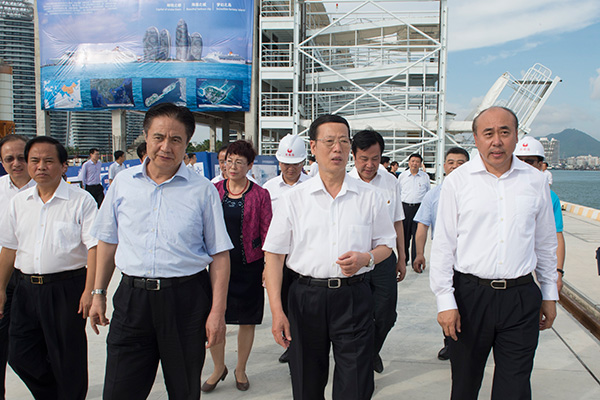 Vice-Premier Zhang Gaoli (C front) inspects a construction site of the second-phase of an international harbor in Fenghuang Island in Sanya, south China's Hainan province, May 24, 2016. Zhang made an inspection tour in Jiangxi and Hainan from May 23 to 25. [Photo/Xinhua]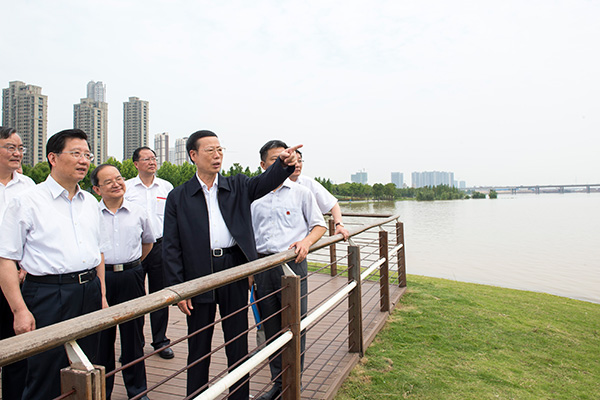 Vice-Premier Zhang Gaoli inspects a demonstration project of ecological and environmental protection of the Ganjiang River in east China's Jiangxi province, May 23, 2016. Zhang made an inspection tour in Jiangxi and Hainan from May 23 to 25.[Photo/Xinhua]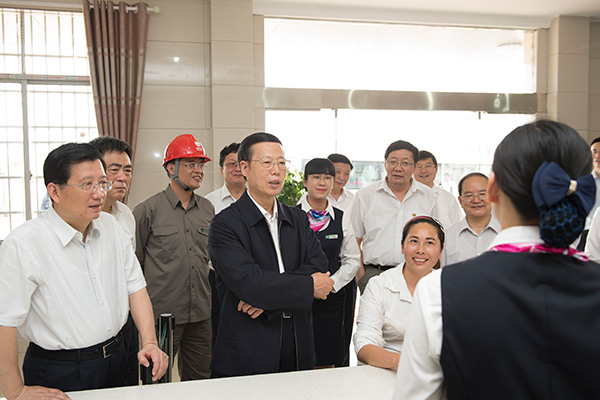 Vice-Premier Zhang Gaoli (5th L) inspects the upgrade of rural power network in State Grid Fengcheng Electric Power Supply Company in east China's Jiangxi province, May 23, 2016. Zhang made an inspection tour in Jiangxi and Hainan from May 23 to 25. [Photo/Xinhua]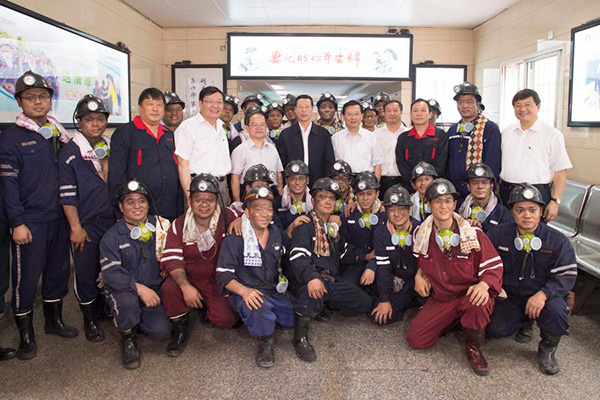 Vice-Premier Zhang Gaoli (C) has a group photo taken with miners during his inspection in Qujiang Coal Development Company in Fengcheng, east China's Jiangxi province, May 23, 2016. Zhang made an inspection tour in Jiangxi and Hainan from May 23 to 25. [Photo/Xinhua]
Vice-Premier Zhang Gaoli (C back) addresses a symposium on the supply-side structural reform in Nanchang, capital of east China's Jiangxi province, May 24, 2016. Zhang made an inspection tour in Jiangxi and Hainan from May 23 to 25. [Photo/Xinhua]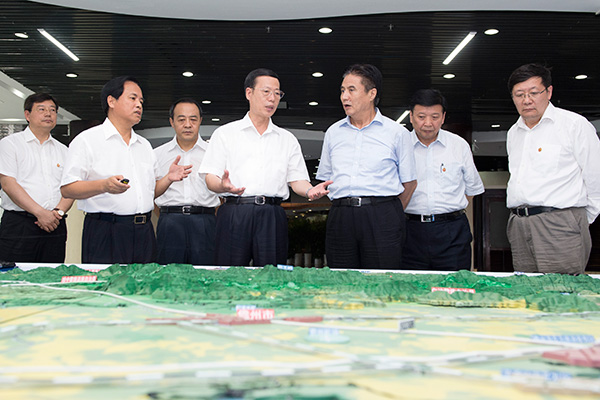 Vice-Premier Zhang Gaoli (C) inspects the Fenghuang Island International Harbor in Sanya, south China's Hainan province, May 24, 2016. Zhang made an inspection tour in Jiangxi and Hainan from May 23 to 25.[Photo/Xinhua]