Vice-Premier Zhang Gaoli said that China attaches great importance to the new development pattern of energy, during the 2016 G20 Energy Ministerial Meeting in Beijing on June 29.
Zhang said low-carbon energy, natural gas and non-fossil resource, as the future major energy resources, will be exploited and utilized through intelligent ways such as energy nets to promote the new energy industry. And any development results in the new energy field will be shared globally.
As for China itself, he elaborated, China will promote structural adjustment in the energy field, encouraging green and renewable energy use, building a low-carbon society and innovating energy development methods to improve the modern energy market.
He also stressed that the G20 Energy Ministerial Meeting plays a significant role in leading comprehensive global cooperation in energy development through strengthening communication, sharing innovation results, deepening cooperation between countries, and improving security and governance.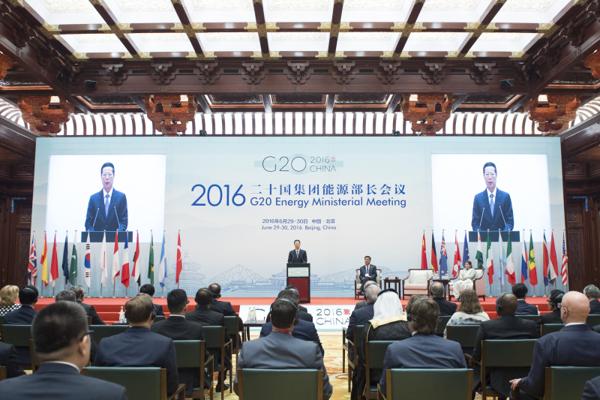 Vice-Premier Zhang Gaoli delivers a speech at the opening ceremony of the 2016 G20 Energy Ministerial Meeting in Beijing on June 29.[Photo/Xinhua]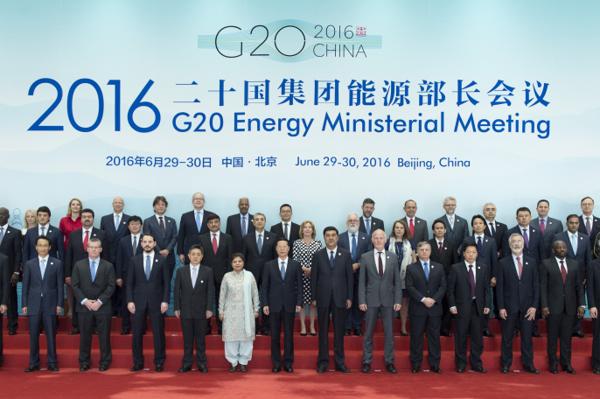 Vice-Premier Zhang Gaoli takes a group photo with guests from other countries before the opening ceremony of the 2016 G20 Energy Ministerial Meeting in Beijing on June 29. [Photo/Xinhua]