BEIJING — Vice-Premier Zhang Gaoli said on Oct 14 at a forum that the country should promote the development of venture capital (VC) amid its pursuit of mass entrepreneurship and innovation.
The country should give better play to the role of VC as a startup incubator, a promoter of China's supply-side structural reform and a catalyst for private investment, Zhang said at the 4th China Venture Capital Forum.
China will accelerate the construction of sound environment for the interaction among entrepreneurship, innovation and VC, Zhang said.
The government will improve policy support for VC, relax market access, build an enterprise credit system and attract more talents to the area, he added.
Last month, the State Council issued a guideline to stimulate VC in an effort to sustain the ongoing entrepreneurial wave, with measures to nurture more VC investors, strengthen policy support and diversify financing channels.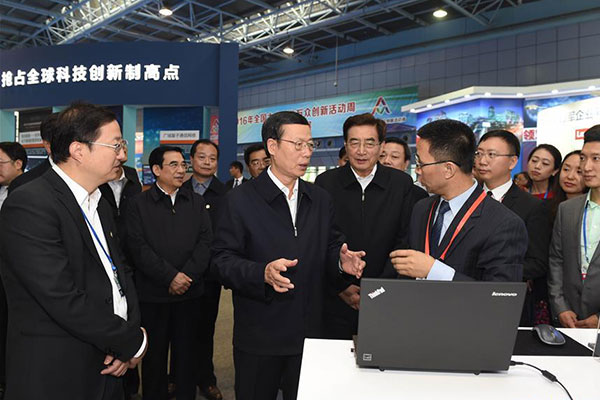 Vice-Premier Zhang Gaoli visits an exhibition on National Mass Innovation and Entrepreneurship Week before attending the 4th China Venture Capital Forum in Beijing, capital of China, Oct 14, 2016. [Photo/Xinhua]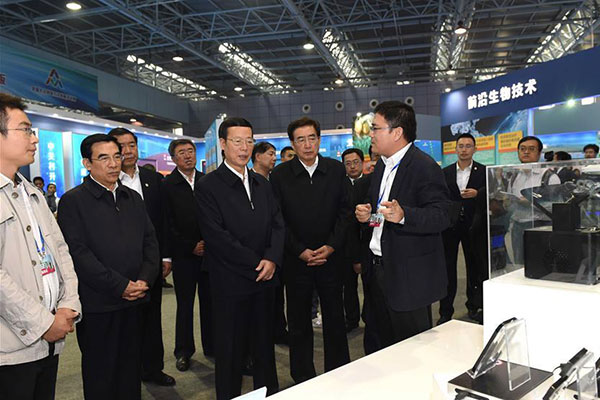 Vice-Premier Zhang Gaoli visits an exhibition on National Mass Innovation and Entrepreneurship Week before attending the 4th China Venture Capital Forum in Beijing, capital of China, Oct 14, 2016.[Photo/Xinhua]