KUNMING — Vice-Premier Zhang Gaoli has urged southwestern China's Yunnan province to promote innovation-driven development and coordinate urban and rural development while protecting the environment.
From Nov 7 to 9, Zhang visited Yunnan to survey its green industry development, water resource protection and rural construction. He also met with relocated people in Ludian county, which was hit by a serious earthquake in 2014.
Zhang said Yunnan should actively involve itself in the Belt and Road Initiative and the Yangtze River economic belt to become an important bridgehead in opening up China's southwest.
The Belt and Road Initiative was proposed by China to build a trade and infrastructure network connecting Asia with Europe and Africa along ancient trade routes.
The province should promote innovation-driven growth and push forward supply-side structural reform to create a modern industrial system, the vice-premier said.
It should accelerate the social and economic development of poor areas and areas inhabited by ethnic minority groups, he said, adding that environmental protection should also be stressed.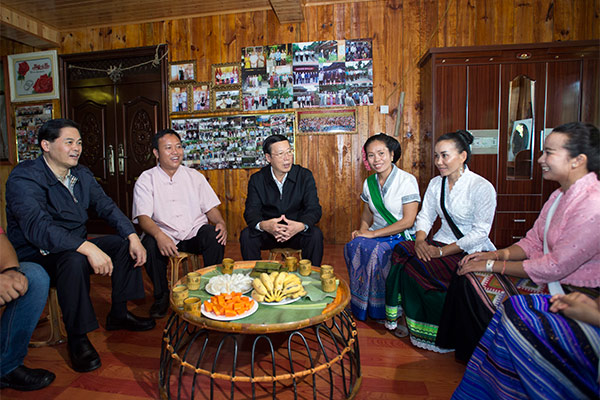 Vice-Premier Zhang Gaoli meets with villagers of ethnic minority groups in Manzhang village of Mengyang Township in Jinghong city, southwest China's Yunnan province, Nov 8, 2016.[Photo/Xinhua]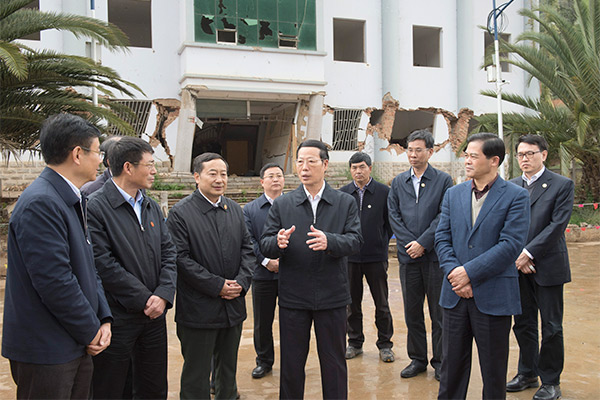 Vice-Premier Zhang Gaoli visits the former town hall of the Longtou township, which was damaged by a serious earthquake, in Ludian county of Zhaotong city, southwest China's Yunnan province, Nov 7, 2016.[Photo/Xinhua]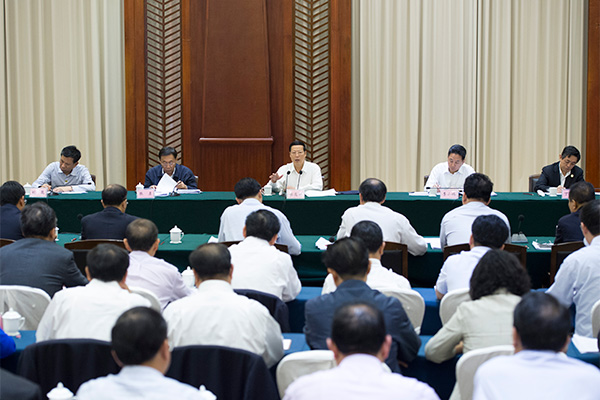 Vice-Premier Zhang Gaoli presides over a symposium in Jinghong city, southwest China's Yunnan province, Nov 9, 2016.[Photo/Xinhua]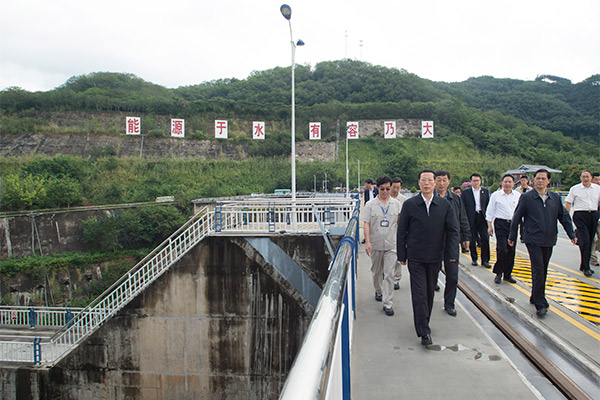 Vice-Premier Zhang Gaoli visits the Jinghong hydropower station in Xishuangbanna, southwest China's Yunnan province, Nov 8, 2016.[Photo/Xinhua]