Vice-Premier Liu: Build China-Hungary friendship through bilingual education
Updated:
Jun 22,2017 9:41 AM
english.gov.cn/Xinhua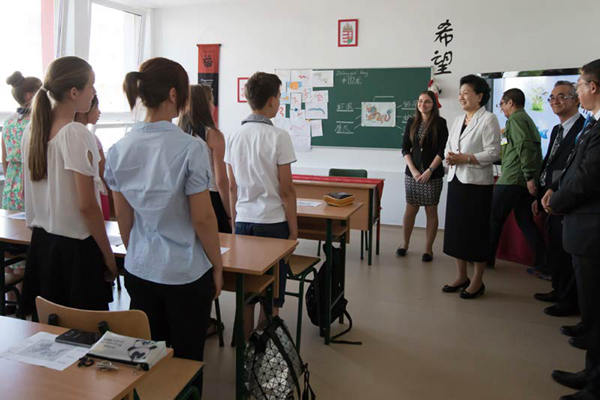 Vice-Premier Liu Yandong visits a Chinese-language class taught by local teacher in Budapest, Hungary, June 19, 2017.[Photo/Xinhua]
Vice-Premier Liu Yandong visited Hungarian-Chinese Bilingual School in Budapest, capital of Hungary, on June 19. She said she hoped that the school can produce more goodwill ambassadors between the two countries.
Founded in 2004, the school is the only public school in Central and Eastern Europe that teaches in local language and Chinese.