Vice-premier highlights food safety
Updated:
Jun 30,2017 7:33 AM
Xinhua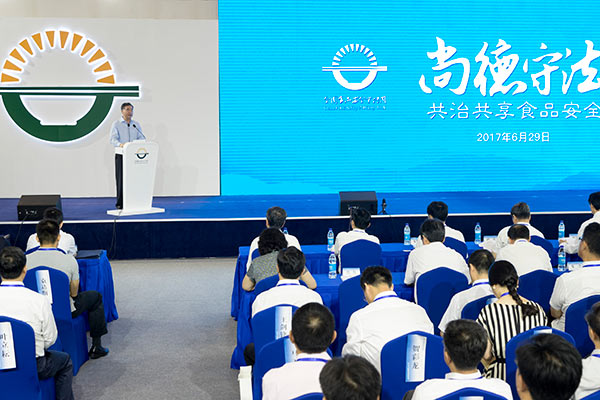 Vice-Premier Wang Yang speaks at the China Food Safety Publicity Week in Beijing, capital of China, June 29, 2017. [Xinhua/Ding Haitao]
BEIJING — Vice-Premier Wang Yang on June 29 urged local governments, enterprises and the public to work together to ensure food safety.
The vice-premier said governments should improve efficiency of supervision with unified and professional action and food suppliers should ensure farm-to-table product quality.
The media should cover food safety accidents objectively and the public should be encouraged to participate in food safety governance, he said during the China Food Safety Publicity Week in Beijing.
China has gained some experience from a nationwide pilot program from 2014, which encouraged good models of promoting food safety at city levels and on high-quality farm products.
Wang urged expansion of the pilot program, and stressed the need to formulate a nationwide supervision system.