GUIYANG — China and ASEAN should enhance cultural exchanges, Vice-Premier Liu Yandong said on July 28.
Liu made the remarks at the opening ceremony of the tenth China-ASEAN Education Cooperation Week in the southwestern city of Guiyang.
"The Education Cooperation Week has promoted people-to-people exchanges and offered opportunities for China and ASEAN to learn from each other, " Liu said.
Mentioning the 50th anniversary of the establishment of ASEAN this year, Liu said China has always taken ASEAN as a diplomatic priority and China-ASEAN relationship has made great progress and grown mature.
China-ASEAN relations go far beyond a bilateral level and hold regional, even global significance, Liu said.
Liu also met with Lao Deputy Prime Minister Sonexay Siphandone on July 28, who is in China for the China-ASEAN Education Cooperation Week.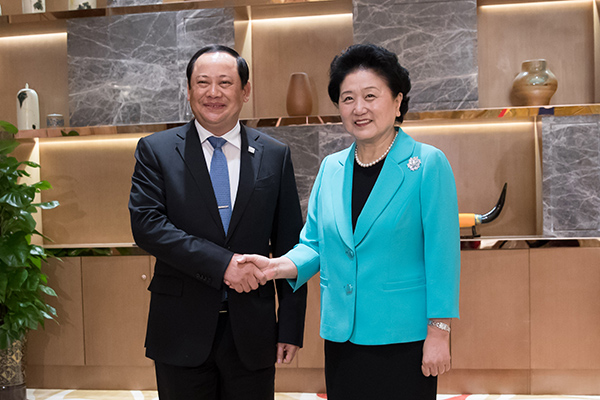 Vice-Premier Liu (R) meets with Lao Deputy Prime Minister Sonexay Siphandone in Guiyang, capital of Southwest China's Guizhou province, July 28, 2017.[Photo/Xinhua]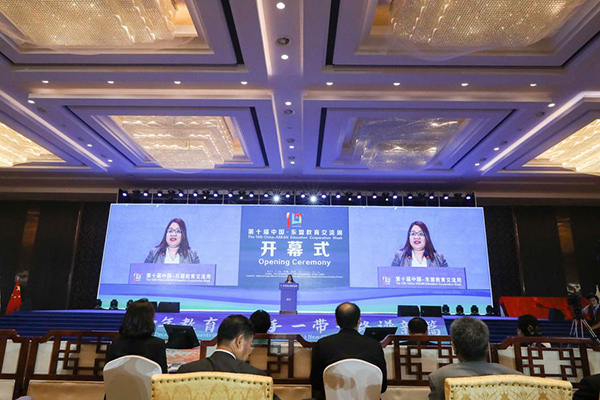 A guest delivers a speech during the opening ceremony of the 10th China-ASEAN Education Cooperation Week in Guiyang, capital of Southwest China's Guizhou province, July 28, 2017. More than 1,300 people attended the opening ceremony on July 28.[Photo/Xinhua]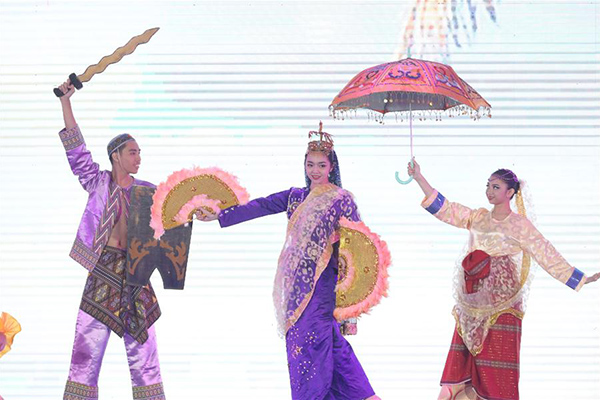 Students from the Philippines perform a dance during the opening ceremony of the 10th China-ASEAN Education Cooperation Week in Guiyang, capital of Southwest China's Guizhou province, July 28, 2017.[Photo/Xinhua]