As China's economy is stabilizing and moving upward, the World Bank and other international institutions are also betting on a positive outlook of the nation' growth.
In the latest issue of World Economic Outlook, the World Bank maintained its prediction for China's economic growth at 6.5 percent, 6.3 percent, and 6.3 percent, from 2017 to 2019.
According to the report, China's economy remains stable, and its rebalancing will support sustainable growth in the future.
Ayhan Kose from the organization said there will be no hard landing for China's economy in the next two to three years, and China has plenty of fiscal policies in its arsenal.
He also suggested that China should continue to move ahead with structural reform, change growth patterns, and maintain stability in its financial system.
The Organization for Economic Cooperation and Development stated that as the Chinese government is strengthening supervision on financial risks, consumption and service will become the main powerhouse for economic growth.
It has raised its prediction on China's economic growth to 6.6 percent and 6.4 percent in 2017 and 2018, 0.1 percent higher than previous data.
According to a report from Moody's, the risk of uncontrolled slowdowns in China is limited, and its gross domestic product (GDP) growth rate will reach 6.6 percent in 2017, similar to the government's target set early this year.
Li Jing, from JPMorgan Chase, held that China is transforming from its traditional growth to a mode driven by consumption and emerging industries, which will inject confidence into global investors.
She predicted that China's economic growth will reach 6.7 percent in 2017, higher than the government's target.
Voting yes to China's economic prospects, Morgan Stanley raised its prediction for China's growth from 6.4 percent to 6.6 percent this year, and to 6.4 percent for next year, 0.2 percent higher than previous predictions.
On June 14, the International Monetary Fund also raised its economic forecast for China. It projected China's GDP to grow 6.7 percent this year, from its previous estimate of 6.6 percent.
"We keep a close eye on the Chinese economy, and its strong and continuous growth makes us believe its growth can reach 6.7 percent this year, and the country also has released many financial and credit policies to support the growth," IMF First Deputy Managing Director David Lipton said.
According to a statement on June 13, the European Central Bank (ECB) invested 500 million euros ($561 million) of its reserves in renminbi-denominated assets during the first half of this year, signaling a growing acceptance of renminbi as a global currency.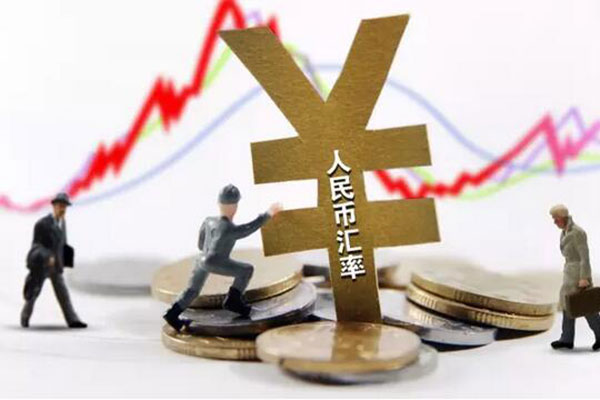 The investment reflects the "importance of China as one of the euro area's largest trading partners," the bank said in the statement.
Renminbi has become a part of ECB's foreign reserves, alongside the US dollar, Japanese yen, gold and Special Drawing Right (SDRs).
Although the new investment only accounted for a small share of ECB's total foreign exchange reserves of 68 billion euros, the purchase of renminbi assets reflected a growing acceptance of China's status as a global economic power in Europe-along with a desire to build closer ties with the nation, according to the Financial Times.
It was the first time ECB included renminbi in its foreign reserves, making it the foreign central bank with the largest investment in renminbi assets.
Professor Eswar Prasad from Cornell University in the United States said that although the investment is a small amount, it signals ECB's optimism about China's economy and its currency.