"I promised you that the Chinese government will help create conditions as convenient as possible for your participation in promoting the Chinese economy," Premier Li Keqiang said during a meeting of the Second Global Overseas Chinese Industry and Commerce Convention in Beijing on June 12, prompting applause from the delegates.
The Premier said he hopes that overseas Chinese can use their advantages in capital, technology, management, commercial network and talent, and actively participate in China's innovative development, and the central government will create a more convenient environment for them.
It is the second time the Premier stressed the importance of attracting more overseas talent by improving the business environment in China within a week.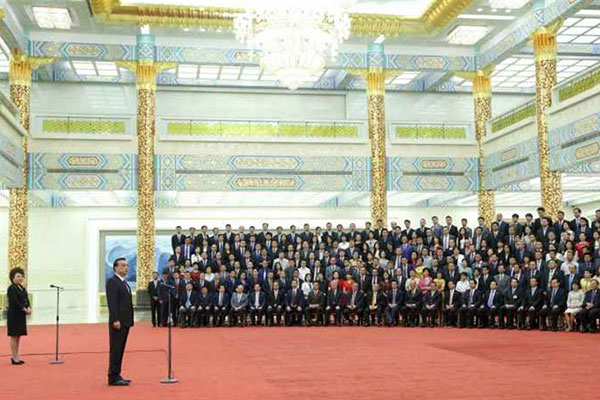 At the State Council executive meeting on June 7, Premier Li stressed attracting overseas talent, especially overseas Chinese, who are not only our blood relatives, but also an important resource for innovation talent, while urging building more high-level demonstration bases of mass entrepreneurship and innovation.
Data showed that investments from overseas Chinese account for 60 percent of total foreign investment in China, and the proportion of enterprises is 70 percent. Ninety to 95 percent of high-level talent introduced are overseas Chinese, and they also contributed 50 percent to China's domestic charitable donations.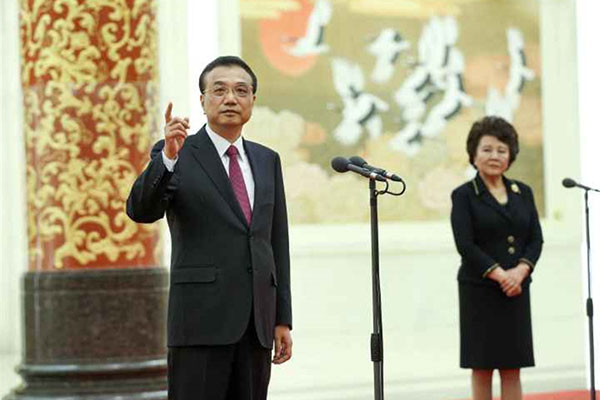 Premier Li acknowledged the great contributions made by overseas Chinese to promoting China's opening up and modernization, and encouraged them to take the initiative in participating in China's innovation drive.
He said the government is pushing forward streamlining administration, adding that the number of newly registered enterprises is 15,000 a day, and that 1 trillion yuan in taxes will be reduced for enterprises this year.
China will promote a new round of high-level opening-up, further ease control over market access for foreign investment and create a more fair and convenient business environment, said the Premier.
He also urged the overseas Chinese to promote economic and trade cooperation between China and the rest of the world, and expand third-party cooperation for mutual benefit.