Premier rejects hacker accusation, calling it 'presumption of guilt'
Updated:
Mar 17,2013 3:21 PM
Xinhua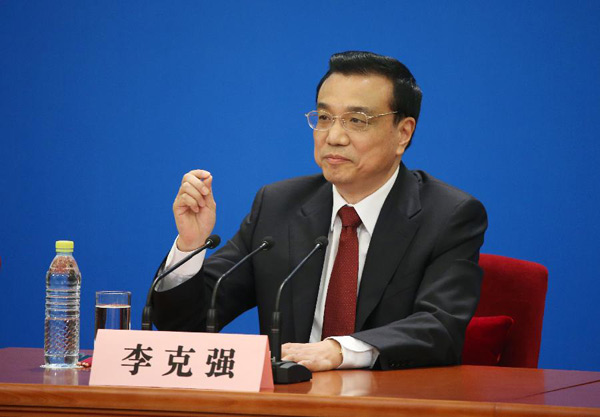 Premier Li Keqiang speaks at a press conference after the closing meeting of the first session of the 12th National People's Congress (NPC) at the Great Hall of the People in Beijing, capital of China, March 17, 2013. Premier Li Keqiang and vice-premiers Zhang Gaoli, Liu Yandong, Wang Yang and Ma Kai met the press and answered questions in Beijing on March 17.[Photo by Chen Jianli/Xinhua]
BEIJING -- Premier Li Keqiang on March 17 rejected the accusation of hacker attacks against the United States, calling it "presumption of guilt."
Premier Li said hacker attacks in the cyber space is a worldwide problem and China itself is one of the major targets of hacker attacks.
"China does not support but indeed oppose such attacks," he said at a press conference in Beijing.
Li made the remark in response to a question at the press conference held after the annual session of China's top legislature closed in the morning of March 17.
"We should not make groundless accusations against each other and spend more time doing practical things that will contribute to cyber security," Li said.