Premier Li Keqiang arrived in Berlin on the afternoon of Oct 9 for a three-day visit to Germany at the invitation of German Chancellor Angela Merkel.
It is Li's second trip to Germany since taking office in 2013.
Li said he expects the trip to promote mutual trust and produce long-term plans for cooperation, especially in trade and the innovation sector.
China and Germany upgraded their relations to a comprehensive strategic partnership in March during President Xi Jinping's visit to the country.
During Li's stay, he will meet German President Joachim Gauck, co-chair with Merkel the third round of China-Germany governmental consultations, and deliver speeches at the Sino-German economic and technical forum and the Hamburg Summit.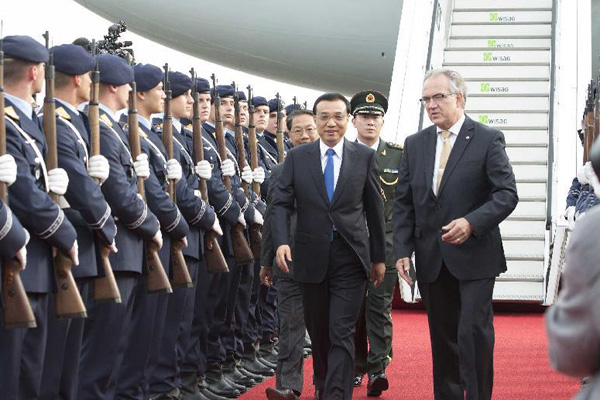 Premier Li Keqiang (left) arrives in Berlin on Oct 9 for a three-day visit to Germany at the invitation of German Chancellor Angela Merkel.[Photo/Xinhua]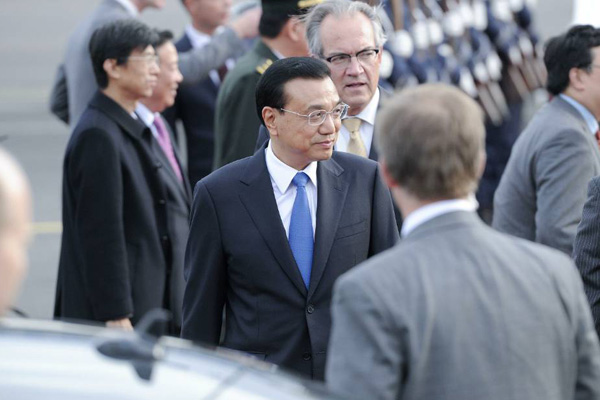 Premier Li Keqiang arrives in Berlin on Oct 9, 2014, starting his Europe trip.[Photo/Xinhua]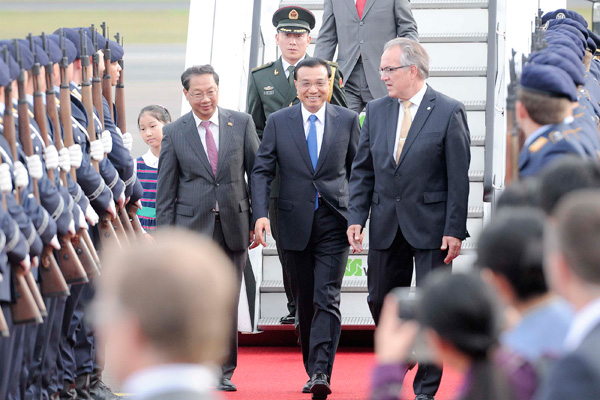 Premier Li Keqiang (center) arrives in Berlin on Oct 9 for a three-day visit to Germany at the invitation of German Chancellor Angela Merkel.[Photo/Xinhua]