Premier meets Russian president
Updated:
Oct 14,2014 9:11 PM
english.gov.cn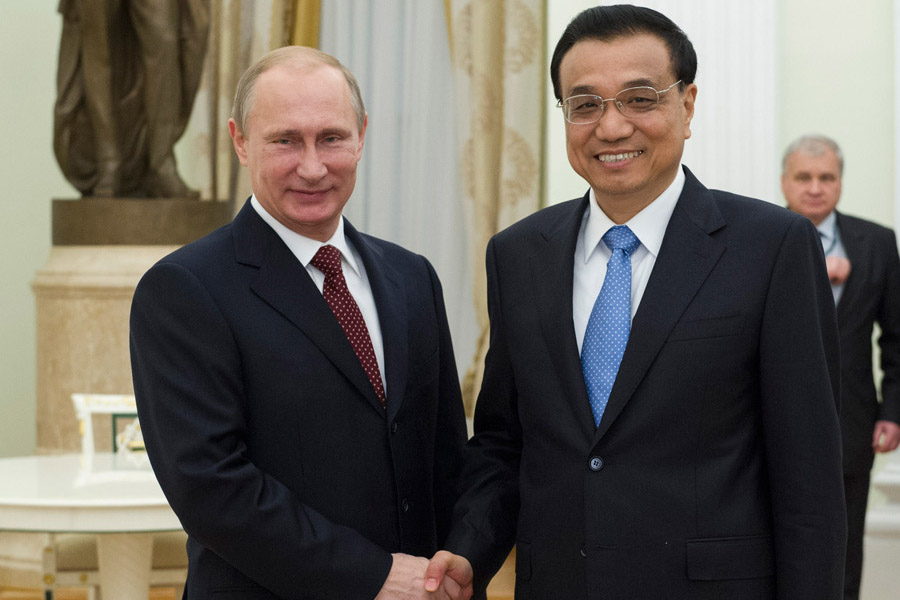 Premier Li Keqiang meets Russian President Vladimir Putin at the Kremlin in Moscow on Oct 14. [Photo/Xinhua]
Premier Li Keqiang met Russian President Vladimir Putin in Moscow on Oct 14. Li said that the China-Russia Prime Ministers' Regular Meeting has been held 19 times fully demonstrates the two countries' long-term and stable bilateral relations. He added that the meeting has had rich outcomes, which will push forward further development of bilateral pragmatic cooperation.
Li said he hoped the two sides expand two-way trade and make important progress in bilateral areas such as energy, finance and high-speed rail transportation.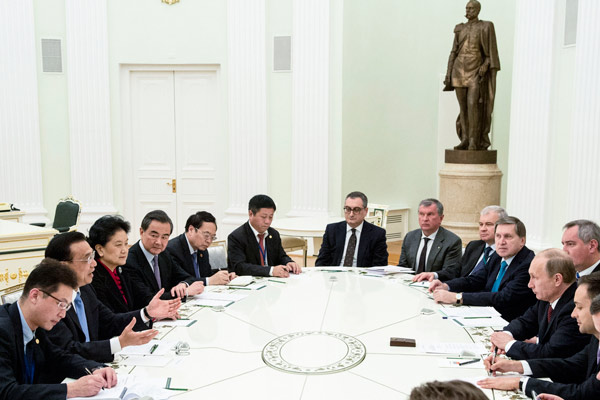 Premier Li Keqiang meets Russian President Vladimir Putin at the Kremlin in Moscow on Oct 14.[Photo/Xinhua]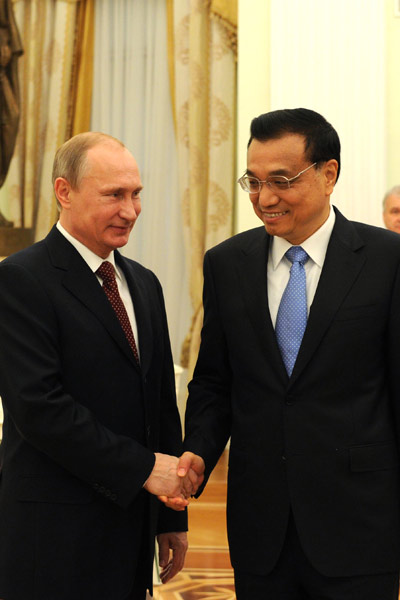 [Photo/Xinhua]