Premier Li Keqiang's messages to young volunteers who worked at the second Summer Youth Olympic Games, held in Nanjing last year, apparently made a lasting impression.
Nearly 20,000 volunteers contributed to the success of the event in August, and social media users expressed their approval.
The Premier also praised the volunteers — including some from overseas — before he attended the closing ceremony of the Games, saying "I would also like to give you the thumbs-up, three thumbs-up! You deserve it."
One of the volunteers, Huang Hantao, quoted Premier Li as saying that the development of the country and the well-being of its people are based not only on material gain — but also on moral and spiritual development.
The volunteers said that this kind of work is an important aspect of their lives.
Jiang Yinlong, from Nanjing University of Aeronautics and Astronautics, has participated as a volunteer in campaigns and initiatives concerning fire prevention and the city's subway — and he has also taught children of migrant workers in Nanjing.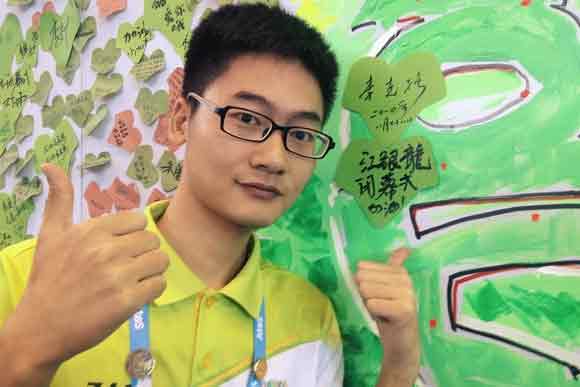 Jiang Yinlong, a volunteer at the second Summer Youth Olympic Games, said Premier Li Keqiang's visit was the biggest reward.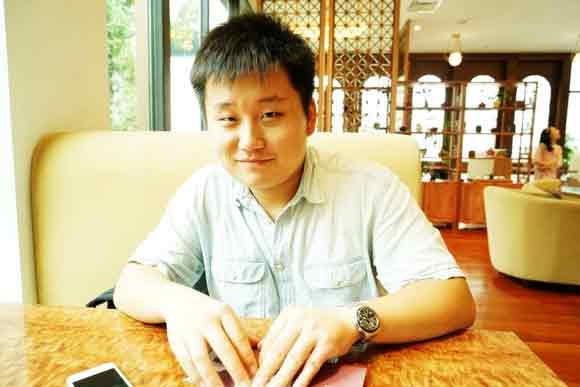 Huang Hantao, another volunteer at the second Summer Youth Olympic Games, is preparing to study abroad, and hopes to promote Chinese culture and help people increase their understanding of China.
The Premier's role in championing the spirit of volunteerism dates back more than two decades.
In 1993, as first member of the Secretariat of the Communist Youth League of China's Central Committee, he witnessed the start of China's youth volunteer activities.
And, in a letter to volunteers at Jilin University on September 23, 2014, he wrote that "the world is splendid because of you".
He called on the students to spread their positive energy to their communities.