Premier Li Keqiang held talks with French Prime Minister Manuel Valls in Paris on June 30.
Premier Li said the two nations should strengthen strategic mutual trust and push forward the development of the bilateral relations.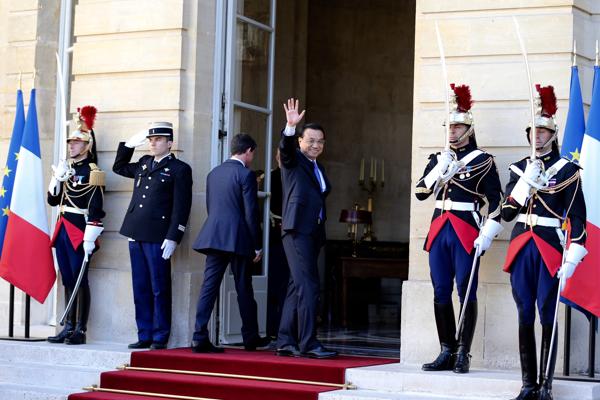 Premier Li proposed higher levels of practical cooperation between China and France in five aspects.
First, capacity cooperation in aerospace, high-speed rail and steel, as well as energy cooperation in nuclear, oil and hydropower, should be deepened, with full industrial chain collaboration and exploration into third-party markets.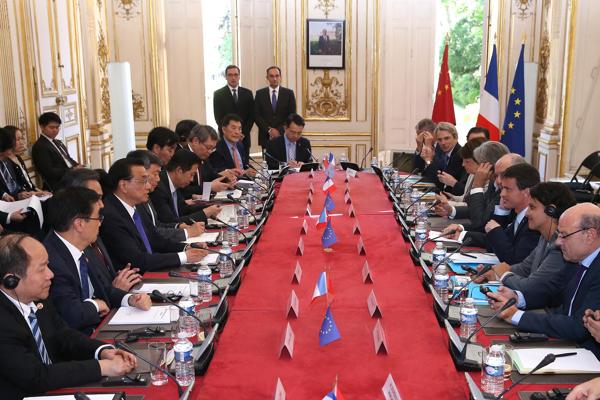 Second, cooperation in agriculture, food, medical service, the digital economy, polar ocean, energy saving and environmental protection should be expanded.
Third, better conditions should be created to facilitate bilateral trade with a dynamic balance.
Fourth, financial support should be provided for the exploration of third-party markets, and exchange and cooperation between banks should be deepened.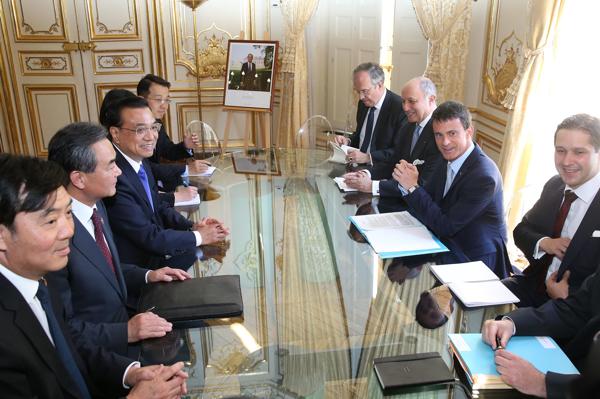 Lastly, the two countries should work together to make people-to-people exchanges more convenient and deepen cooperation in the culture industry.
Valls said France wants to strengthen economic dialogue with China. He echoed Li's propositions and said he appreciated China's efforts in tackling the climate change.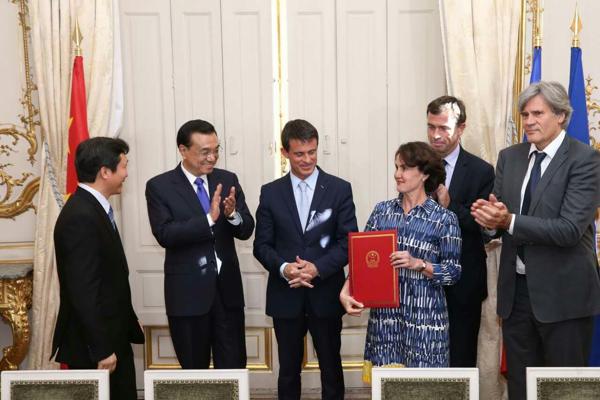 After the meeting, the two governments issued joint announcements on cooperation to explore the third-party market and also on nuclear cooperation. Li and Valls also witnessed the signing of documents in nuclear, capacity, finance and sustainable development.
Earlier in the day, Premier Li was accompanied by Valls as he inspected the French Republican Guard at the Invalides in Paris.