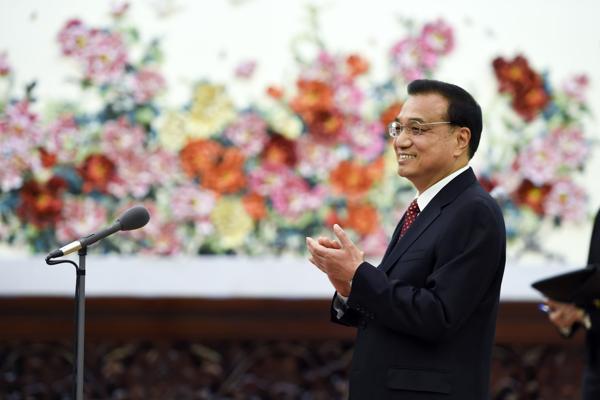 [Photo/Xinhua]
On Sept 30, Premier Li Keqiang greeted 50 foreign experts who won the 2015 Friendship Award.
The Premier congratulated the experts and their relatives on behalf of the government and expressed his appreciation for their help with China's modernization drive.
The Friendship Award not only reflects the friendship of Chinese people and people of all countries, but also bears the important responsibility of safeguarding world peace and promoting common development. China is willing to work with all the countries to build a beautiful and harmonious world with sincere friendship and cooperation, according to Premier Li.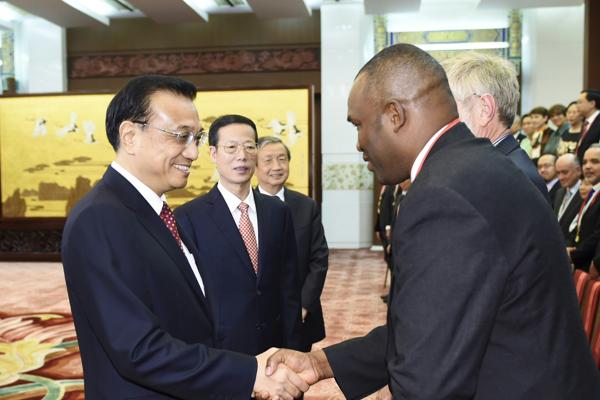 [Photo/Xinhua]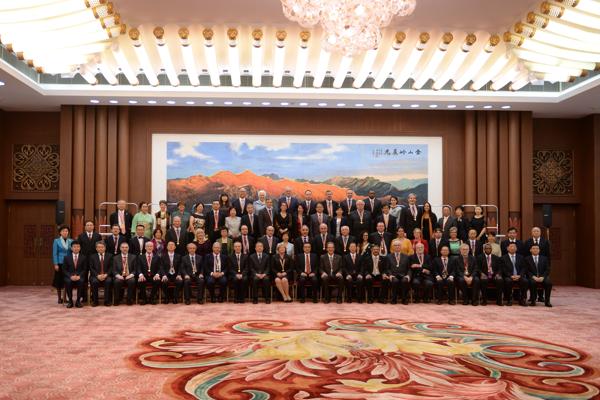 [Photo/China News Service]
He said that China is encouraging mass entrepreneurship and innovation, fully mobilizing creativity in the whole of society, in a bid to promote China's economic development mode from natural resources-oriented to human resources-oriented. He welcomed foreign talents to start up businesses in China.
The Chinese government is working to safeguard the legal rights and interests of foreigners, the Premier said.
China has made great efforts to streamline administration and delegate power to facilitate services in terms of visas and staying in the country, he said.
Premier Li said the country will open further to foreign talents to participate in scientific and research projects and membership at top Chinese research institutes.
He encouraged foreign experts to offer suggestions on and contribute to China's development.
Foreign experts expressed gratitude toward Premier Li for the meeting and the Chinese government for conferring the prize. They said they will continue to take part in China's development, and make contributions. At the invitation of Premier Li, the award recipients and their relatives also attended a reception to celebrate the 66th anniversary of the foundation of the People's Republic of China.