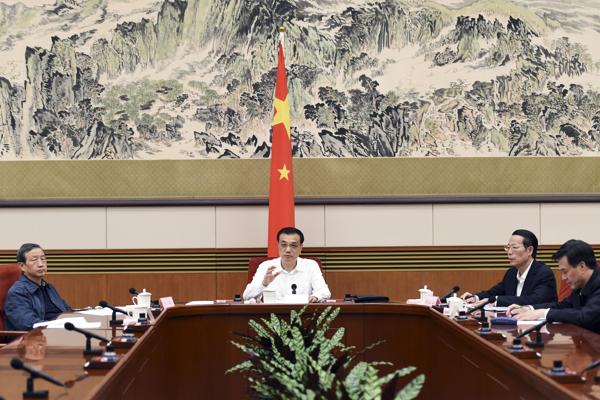 [Photo/Xinhua]
Premier Li Keqiang acknowledged that China will continue to promote financial reform to create a favorable environment for the development of the real economy at a seminar on Oct 16.
Under a complicated domestic and overseas environment, China will uphold a stable monetary policy, properly control elasticity when carrying out policies, promote financial reform according to law and let the reform be market-oriented, said the Premier.
Financial institutions should innovate based on stable growth, structure adjustments and benefiting the people to serve the real economy, he added.
Premier Li said the government should increase directional regulation and control of financial institutions, lead the fund to key projects, weak chains and micro enterprises, while lowering service fees in these sectors.
Credits and loans should be issued for emerging industries and the upgrading of traditional sectors.
The Premier also said that the government should make full use of financial policies on pioneering projects, such as shantytown renovation, water projects, railway construction in middle and western regions, and fund-raising methods such as Public Private Partnership (PPP) also should be used.
Financial institutions also should be encouraged to provide products and services for mass innovation and entrepreneurship to create new drive for the economy, he said.
Premier Li pointed out that reform and opening up has been a strong driving force in financial development. Therefore, to enhance financial regulation, he put forward five measures: to facilitate the establishment of a multi-level, broad coverage and differentiated network of financial institutions; to gradually perfect the exchange rate system of the RMB; to widen direct investment channels including capital market, equity transaction market and bond market; to encourage innovative development of the insurance industry and to upgrade the opening up level of the financial field.
The Premier stressed that related departments should prevent and resolve financial risks and guide and stabilize social expectations in an effort to maintain healthy operations. Supervision measures, risk assessment systems and emergency mechanisms should be further improved. Financial institutions should enhance interior management, to provide better services.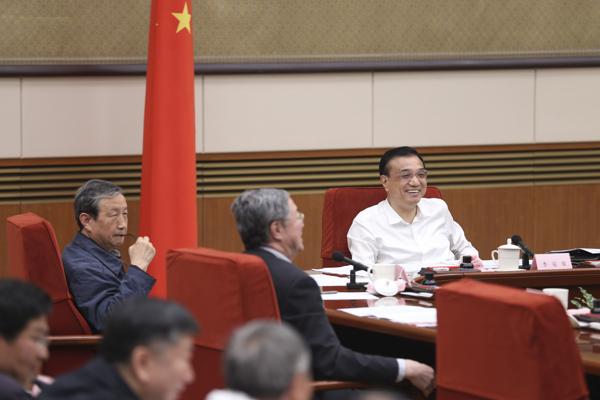 [Photo/China News Service]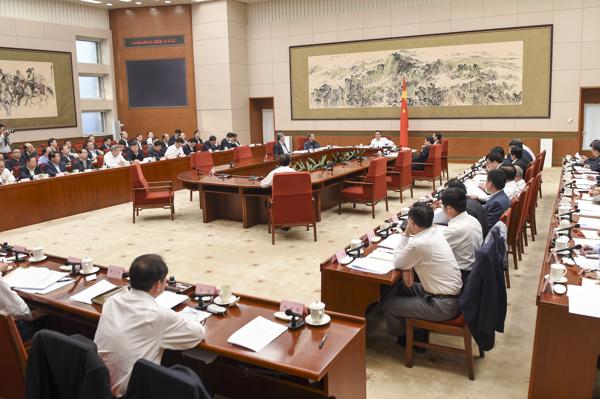 [Photo/Xinhua]