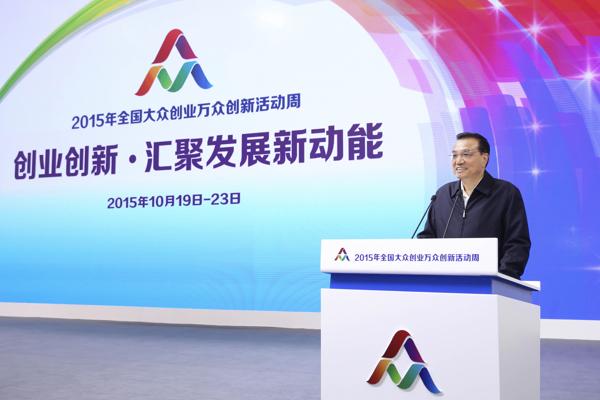 Premier Li Keqiang gave an impromptu speech at the launching ceremony for the National Mass Entrepreneurship and Innovation Week on Oct 19 in Beijing.
His move surprised people at the ceremony, as his speech was not on the agenda.
The Premier did not prepare to address the ceremony, but he said he was moved by the encouraging atmosphere of the ceremony and was inspired to give a speech for the entrepreneurs and innovators.
The event is the first of its kind. To support and encourage mass entrepreneurship and innovation, the State Council decided that a week of each October will be chosen as National Mass Entrepreneurship Week, starting this year.
The event includes exhibitions and investment and trade talks in other major cities throughout the country: Shanghai, Shenzhen, Xi'an, Chengdu, Wuhan, Shenyang, Hefei, Changchun and Guangzhou.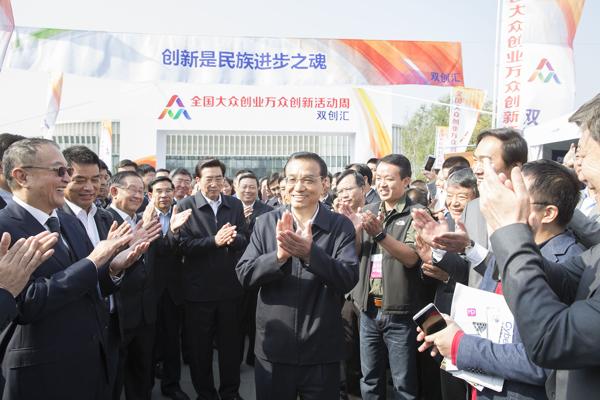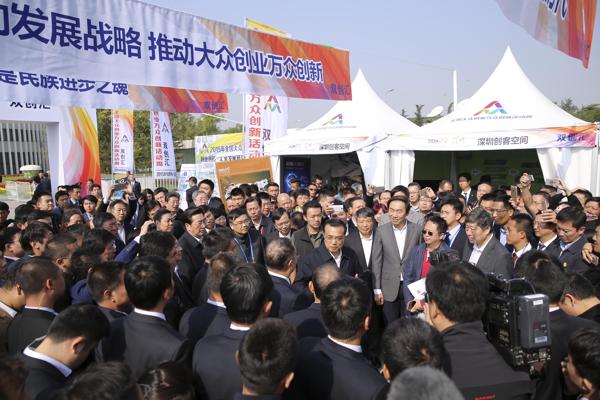 Premier Li said that big enterprise employees and grassroots entrepreneurs can both create and gain more wealth through entrepreneurship and innovation, which is an important part of adjusting the income distribution structure and an engine that drives social equality and justice.
Mass entrepreneurship and innovation will create fair opportunities for everyone and provide upward mobility for competent and industrious people, the Premier said.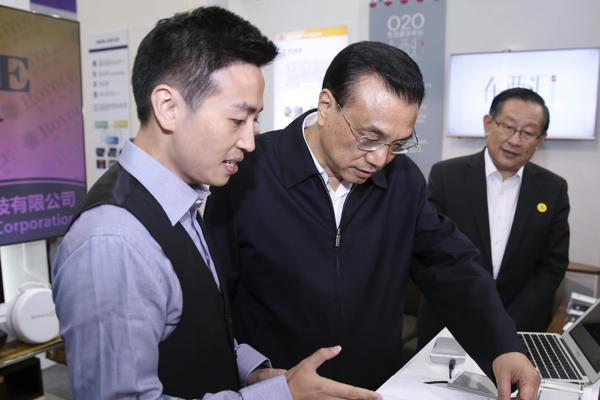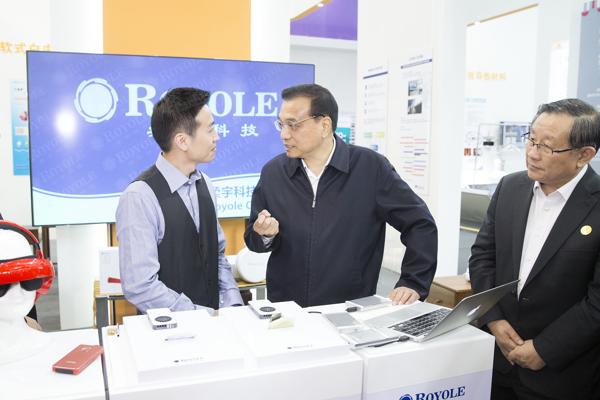 At a project display of Royole Corporation, a technology company established by six doctors who studied overseas, the Premier said the door will always be open to talent and innovators irrespective of their nationality or color.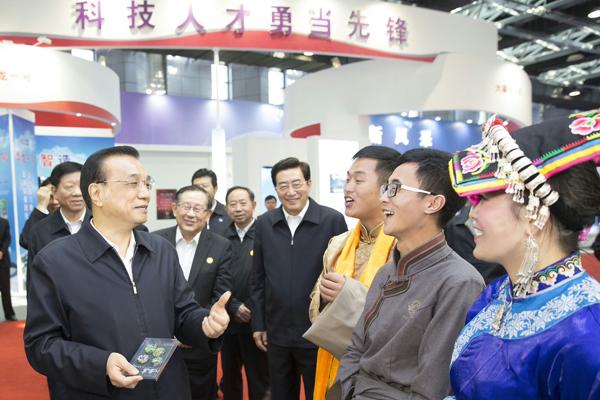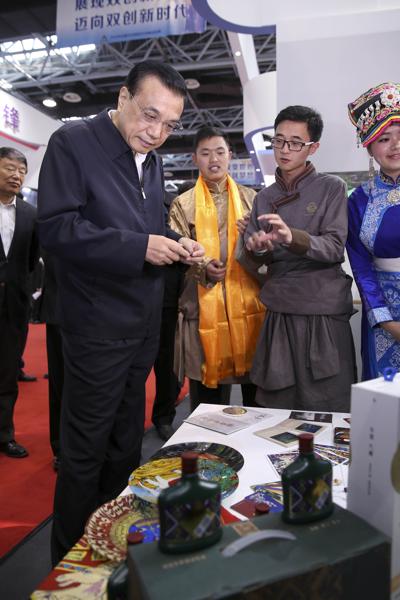 Premier Li also met a Tibetan young man who went back to his hometown after college graduation and established a tour business featuring Tibetan folk customs in Jiuzhaigou, a beautiful scenic spot in Southwest China.
The Premier said creative products in tour businesses not only stimulate the industry but can also drive the manufacturing industry.
He also noted that everyone can create entrepreneurship and innovation irrespective of their ethnicity, age, or class. Entrepreneurs and innovators are the heroes of our era, he added.