With Premier Li Keqiang's continuous global promotion, China's rail equipment has become a calling card for China internationally.
When the high-speed rail from Suzhou to Shanghai started at eleven on Nov 25, Premier Li introduced China's high-speed rail to 16 leaders from central and eastern Europe. In the same month two years ago, Premier Li visited central and eastern Europe. When meeting with some state leaders, the Premier also promoted China's rail equipment. He expressed the will to make railway cooperation the new highlight of China-central and eastern Europe cooperation.
In his article published in the media in central and eastern Europe, the Premier also mentioned China's high-speed rail: China has seen rapid development in transportation and equipment manufacturing. The high-speed rail construction is advanced and the equipment performs well. The total operating mileage reaches over 10,000 kilometers. China has confidence in handling various transportation construction projects in central and eastern Europe.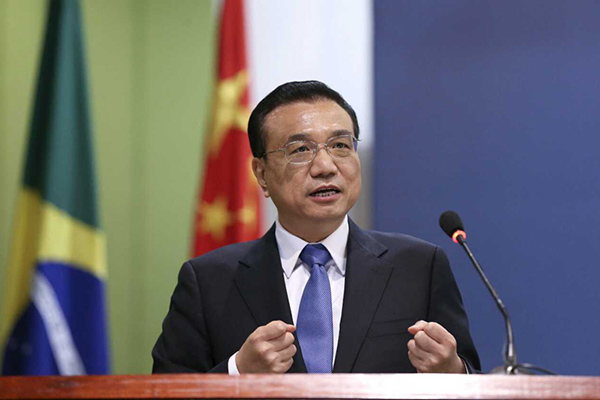 File photo: At the China-Brazil Business Summit on May 19, 2015, Premier Li attaches great importance to production capacity cooperation to promote cooperation upgrading.
Chen Fengying, a senior researcher on the world economy at the China Institute of Contemporary International Relations, noted that high-speed rail is a strategy rather than just a normal project. The construction of high-speed rail requires the government to set up projects. It also needs lots of money and time. " Without the Premier's promotion, it is difficult for domestic enterprises themselves to compete with developed countries."
As the global production capacity cooperation strengthened, Premier Li's "promotion catalogue" becomes longer.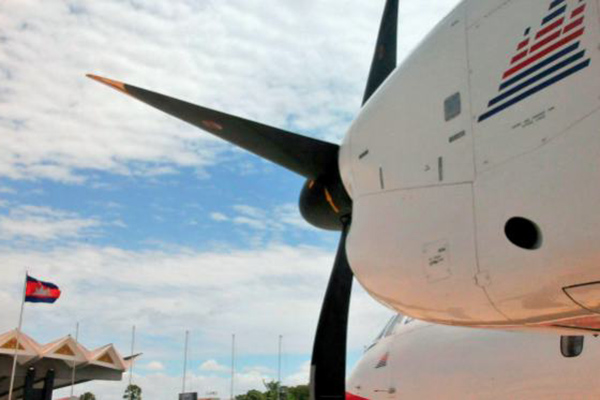 File photo: The MA60 aircraft made in China prepares to take off for its first flight at the Phnom Penh International Airport in Cambodia, on July 1, 2015.
When visiting central and eastern Europe in 2013, the Premier also recommended 4G technology, nuclear power, hydropower and wind power and signed many deals. During his visit to Africa in May, 2014, the Premier highly recommended MA60 aircraft. When attending the China-Brazil Business Summit in May this year, Premier Li and Brazilian President Dilma Rousseff witnessed the signing ceremony of cooperation in industry, energy, infrastructure and Internet between the two countries' enterprises.
"Increasing cultural exchange can help to eliminate the misunderstandings toward China - since the western community tends to have a distorted view of China. Those who can understand Chinese culture can also understand China's peaceful development goals. Therefore cultural diplomacy is the deeper aim of high-speed rail diplomacy and production capacity diplomacy," said Ren Yuanzhe, a researcher of Asia Pacific studies at China Foreign Affairs University.
"Through these diplomatic strategies, China and other countries' connections, interaction and economic integration can be further promoted," Ren said, "Cooperation brings development. Not only can China benefit from it, this is the core principle of Chinese diplomacy."