TIANJIN — China will take measures to keep its domestic financial market stable and avoid wild fluctuations, Premier Li Keqiang said on June 28.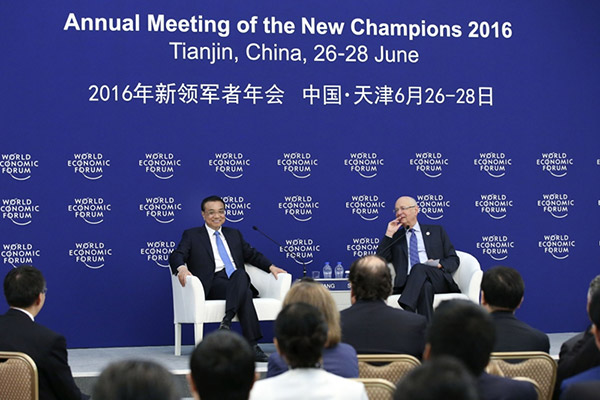 "Like the Chinese economy, China's capital market will unavoidably see some short-term fluctuations in some fields, but we have to guard against wild swings like skyrocketing rises or precipitous falls," Premier Li said during a session with business executives at a meeting of the World Economic Forum from June 26 to June 28.
China's efforts to maintain financial and capital market stability will also contribute to the sound growth of the global economy, Premier Li said, adding that China will also develop its capital market gradually via financial reforms.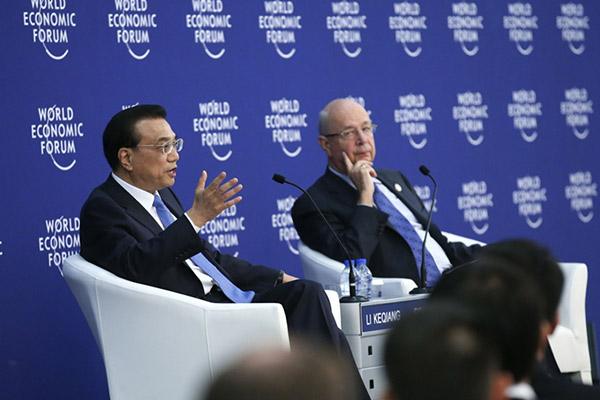 The Premier said the UK's decision to leave the European Union had spilled over into the global financial market, and the world should work together to reduce market panic and maintain market stability.
The high debt levels of Chinese enterprises is a result of China's high savings ratio, and the government is encouraging debt restructuring, bankruptcy and mergers to deleverage, Premier Li said.
The profits of China's major industrial firms rose 6.4 percent year on year in the first five months of this year, indicating room for improved performance via deleveraging, the Premier added.