Visiting grassroots workers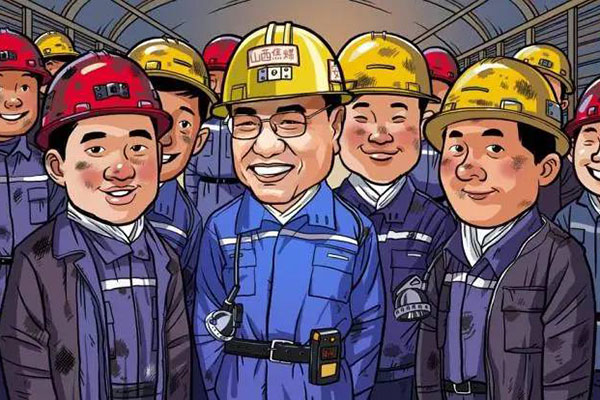 On January 5, Premier Li Keqiang visited the Guandi Coal Mine in Taiyuan, Shanxi province, which was founded in 1960 and once held the record for the highest coal output of a single well in Asia. The Premier spent two hours inside the mine, inspecting mine production safety and talking with the workers. He praised mine workers as the "backbone" of the nation.
Stimulating market vitality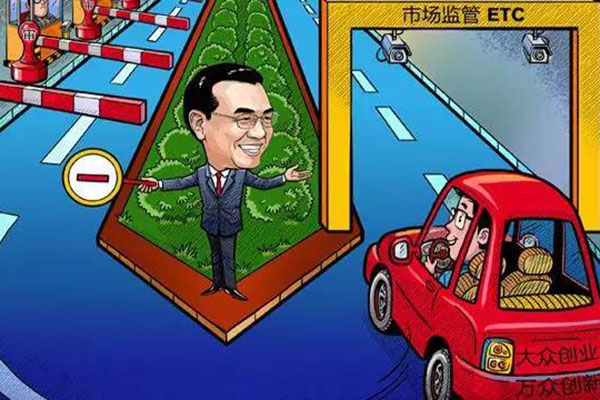 The State Council executive meeting on January 13 decided to introduce more reform measures to streamline administration and delegate power to the lower levels, in a bid to further stimulate market vitality. Premier Li Keqiang asked responsible persons from all related departments to delegate more power to the market. "To build a fair and just market order, we should rely on market regulation, rather than administrative approvals," the Premier said.
Caring for left-behind children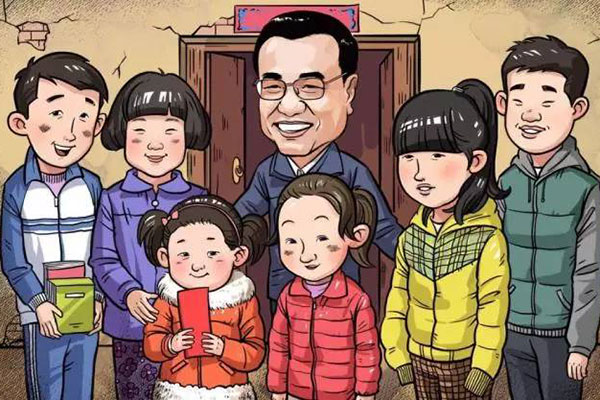 Premier Li Keqiang called for the improvement of care systems for children left behind in rural areas by migrant worker parents, during a State Council executive meeting on January 27. "Left-behind children should never be a source of pain or sorrow for families and society!" the Premier said at the meeting. He also stressed that the whole society should give a helping hand to protect the left-behind children.
Respect for the elderly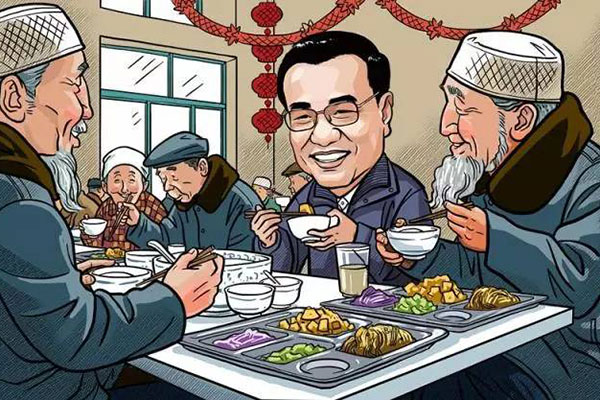 Premier Li Keqiang visited a nursing home in the Yuanzhou district of Guyuan, Ningxia Hui autonomous region, on February 1 and spent the Minor Spring Festival with senior citizens. The Premier wished all senior citizens health, happiness and longevity.
Streamlining administration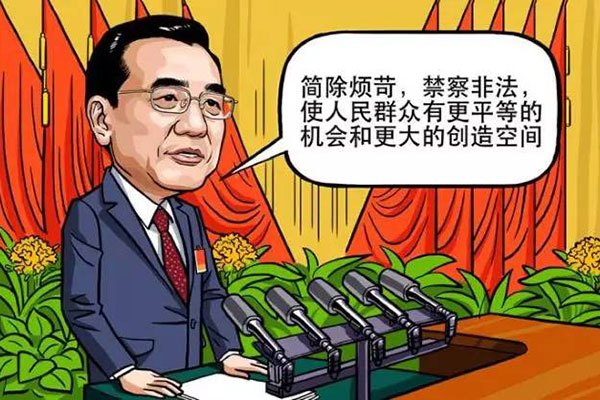 On March 5, Premier Li Keqiang noted in his report on the work of the government that it would carry out the "Internet Plus government services" model and promote better information sharing between government departments, so that the public and businesses could make fewer visits to government departments to get things done, find procedures simpler, and find the service satisfactory. Red tape will be cut and illegalities rooted out to ensure the people have equal opportunities and greater space for creativity.
Improving people's livelihood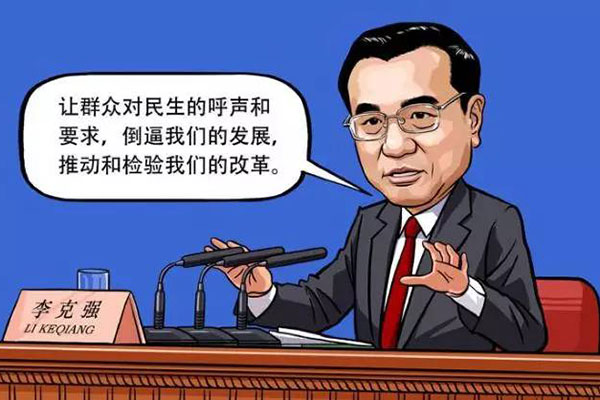 Premier Li Keqiang met with Chinese and foreign press at the Great Hall of the People on the morning of March 16. In reply to a question on national portability of medical insurance schemes, he said, "All the government's work is to improve the well-being of our people. So we need to use the concrete wishes for a better life by our people to drive our development, and reform and test the results of our reform."
Strengthening regional partnership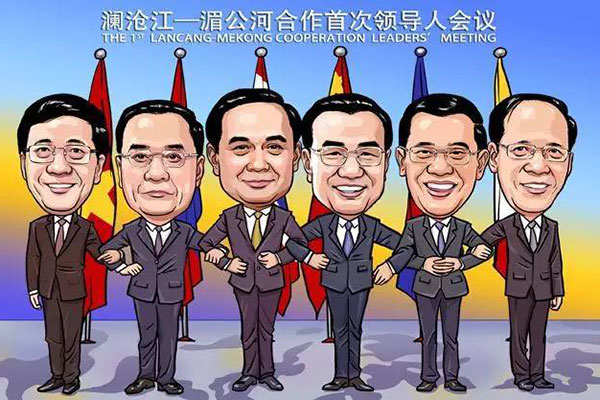 On March 22, while addressing a welcoming banquet for the first Lancang-Mekong Cooperation (LMC) Leaders' Meeting, Premier Li Keqiang said China was looking forward to joining efforts with countries along the Lancang-Mekong River to make the first stride towards all-around cooperation.
Promoting economic development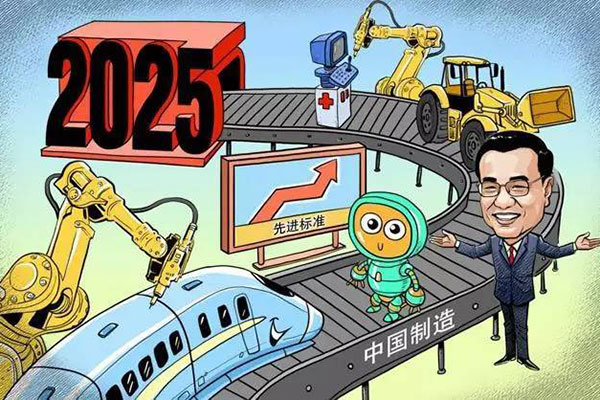 "We are going to win a tough battle in the manufacturing industry, and drive the upgrades of 'Made in China' with advanced standards," said Premier Li Keqiang at the executive meeting of the State Council on April 6. The meeting approved a plan to standardize and improve the equipment manufacturing industry. Sticking to advanced standards and building a manufacturing power are an important part of structural reforms, especially the supply-side reform, which help improve supply, expand demand and promote the upgrade of products and industries to medium and high-end ones.
Vitalizing education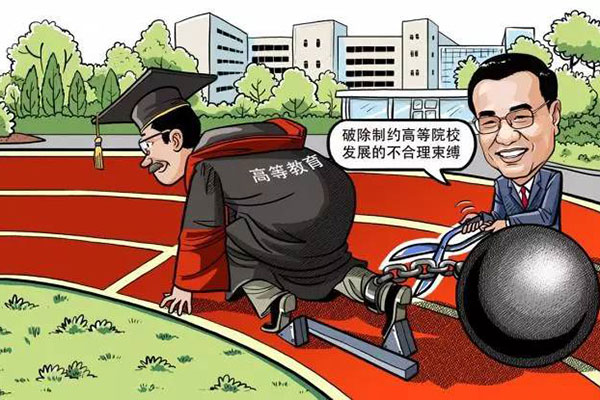 Premier Li Keqiang stressed on April 15, at a symposium on innovation for higher education, to deepen reforms in China's higher education sector, in which colleges and universities will have more decision-making rights for their own operations. He also called for authorities to delegate more administrative approvals powers and cut outdated regulations.
Encouraging entrepreneurship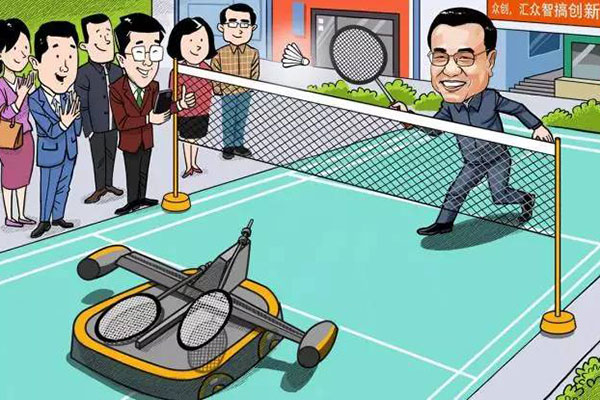 Premier Li Keqiang, on April 25, visited the Jingrong makers town in Chengdu, capital city of Southwest China's Sichuan province, where he was invited to play badminton with a robot designed by one of the town's start-up teams.
Expanding investment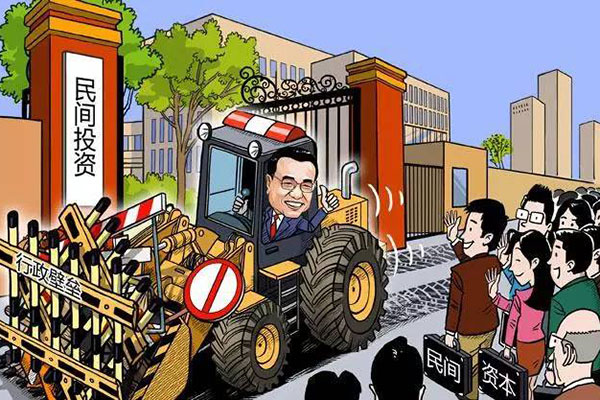 At the State Council executive meeting on May 4, Premier Li Keqiang pointed out the adverse conditions that private enterprises were facing, calling for easing market access for private investment.
Promoting reform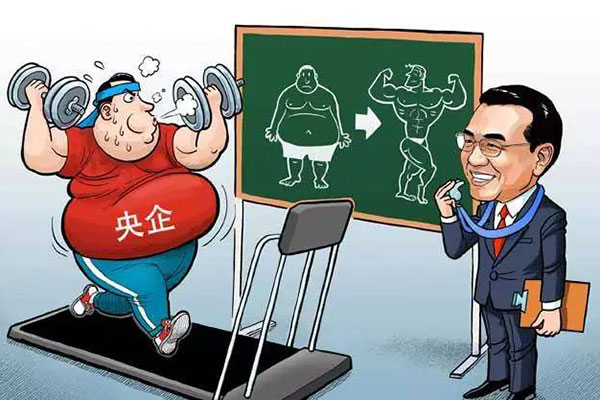 At the State Council executive meeting on May 18, Premier Li Keqiang asked for courage and determination to deepen state-owned enterprise reform, and improve the quality and profitability of these companies.
Rejuvenating industry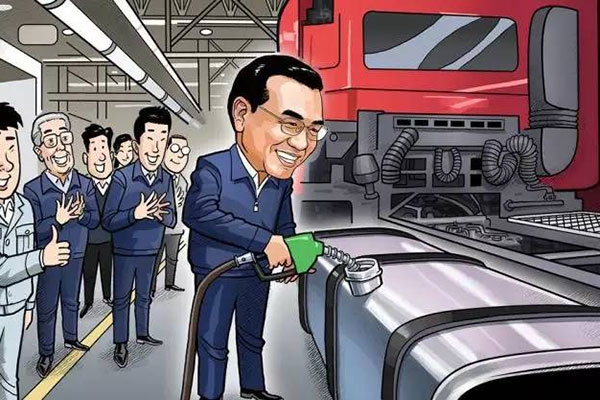 Premier Li Keqiang refueled a heavy truck on the assembly line at the Dongfeng Commercial Vehicle heavy truck plant in Shiyan city, Central China's Hubei province, on May 23. He said he not only refueled for Dongfeng, but also all Made-in-China products, calling for the launch of a quality revolution to boost the overall upgrading of "Made-in-China".
Seeking win-win cooperation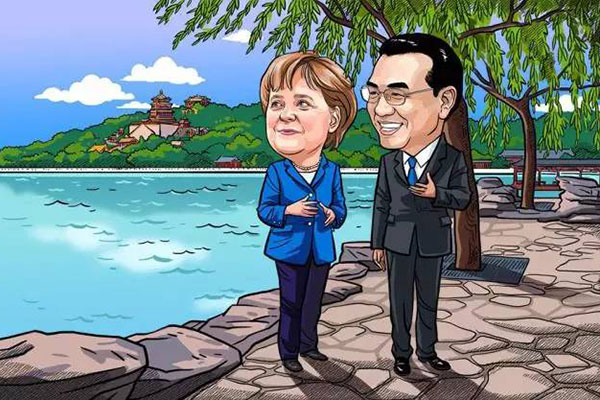 Premier Li Keqiang and visiting German Chancellor Angela Merkel visited the Summer Palace on June 12. They walked from the East Palace Gate to the Zhichun Pavillion, from where they viewed the Foxiang Pavillion and the Seventeen-Arch Bridge, which embodies a spirit of cooperation. They then came to the Dehe Garden's Grand Theatre Building. The exquisiteness of China's classical garden and the richness of its cultural tradition are well felt amid the natural and human landscapes.
Advertising for Made-in-China products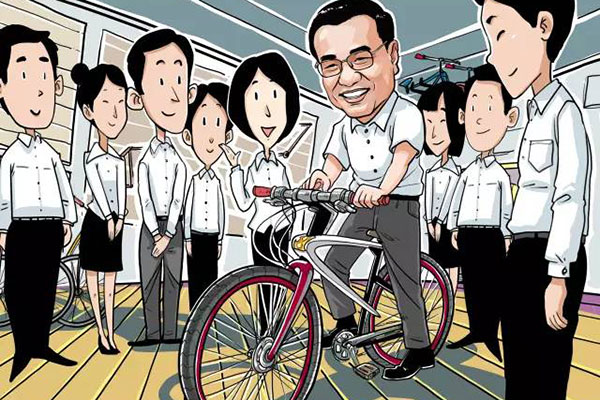 Premier Li Keqiang, on June 26, visited a Flying Pigeon bicycle experience store in Tianjin. While touring the store, which displays bicycles made from various materials, the Premier lifted a super intelligent bicycle hand-made from carbon fiber, before taking it for a test ride. He said he would like to advertise Chinese bicycles, saying he was more willing to support the intelligent upgrading of the "Made in China" strategy.