Premier Li Keqiang inspected flood prevention work and visited residents in Fuyang city, Anhui province, on July 5.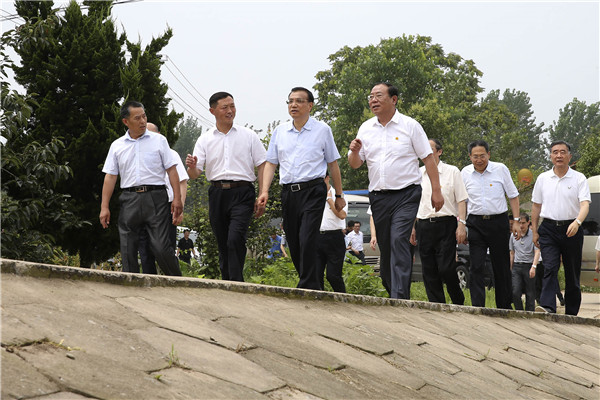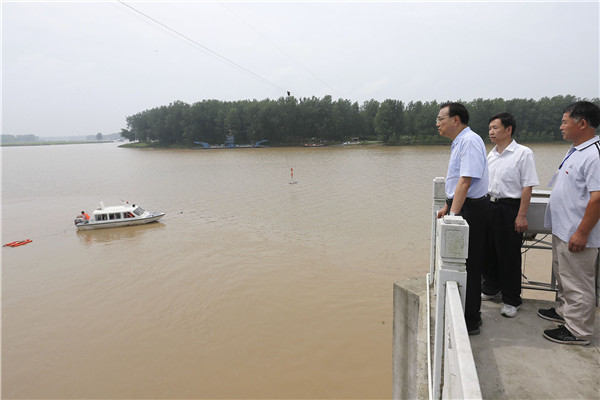 Premier Li visited a hydrometric station at a dam in Fuyang city and inspected the real time data of the water level, saying that preparations should be made in case of torrential rain and warnings of high water levels.
He stressed that the dam's floodgate is the "first gate" of the Huaihe River and is significant to flood control.
He also visited the flood storage area in Mengwa of Fuyang city and expressed concern about villagers' food and medicine supplies.
The flood storage area cannot be "lowlands" of people's livelihoods and efforts should be made to improve local people's lives, he emphasized.
Talking to local leaders at the flood storage area, the Premier noted that they should regard people's lives and properties as the top priorities and make people feel safe in the face of potential floods.