Premier Li Keqiang urged to make scientific and accurate judgment on economy to facilitate sustainable and healthy development, at a symposium with experts and entrepreneurs on July 11.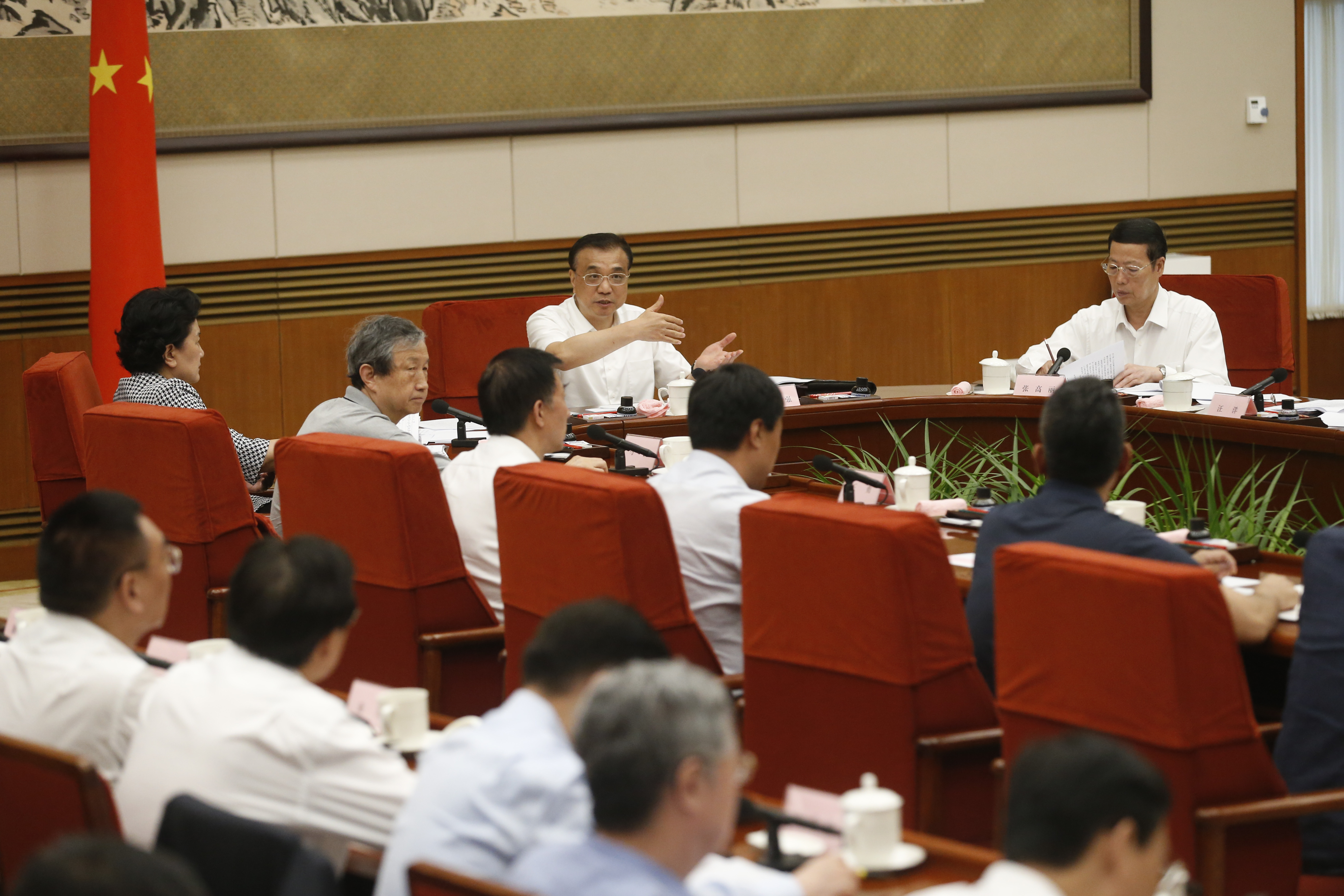 He exchanged views with attendees on issues including structural adjustment and demand management, potential risks of the economy, real estate market, smart manufacturing, and industrial transformation and upgrading, as well as entrepreneurship and mass innovation.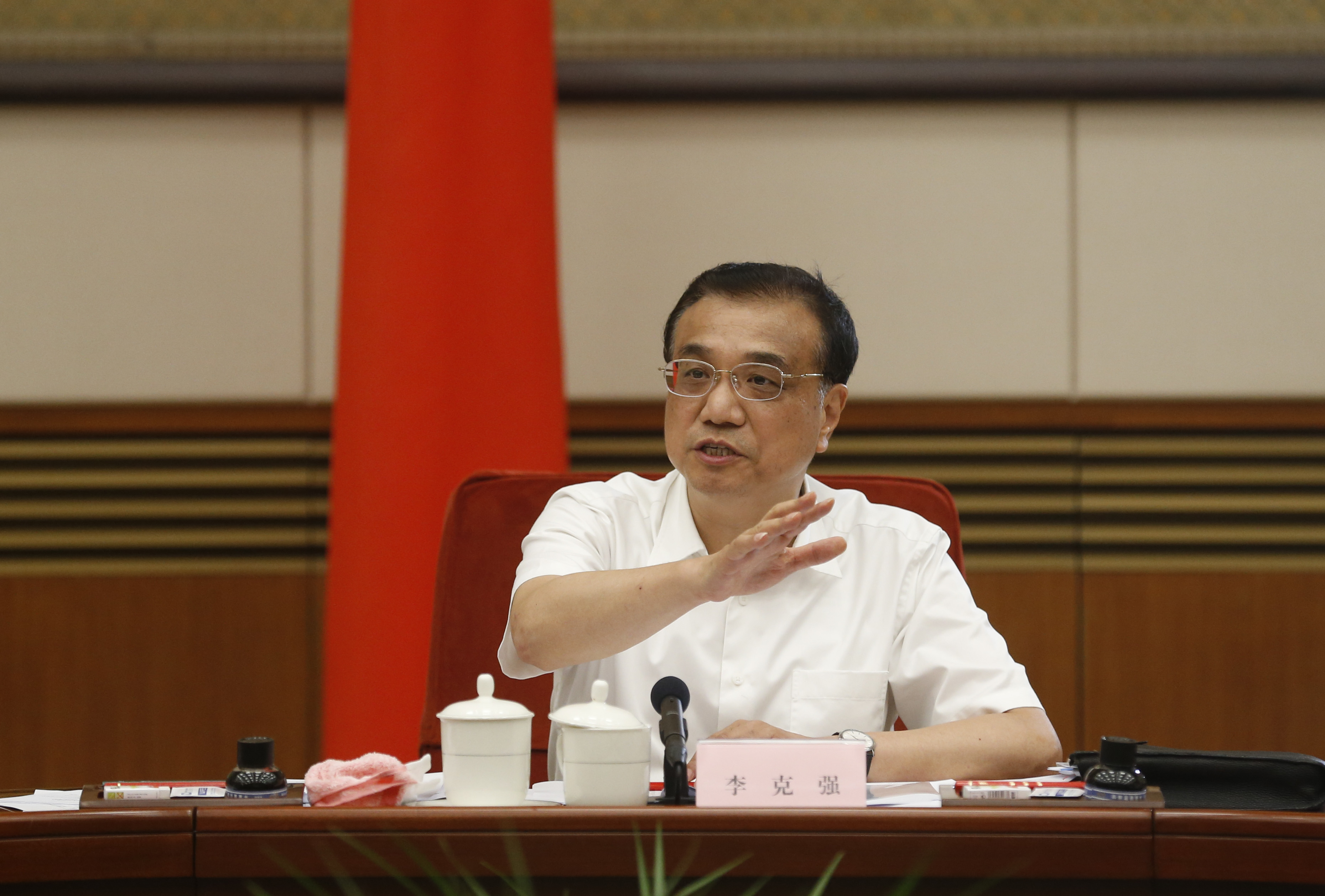 Premier Li noted that through effective macro policies, China's economy is running in a stable manner and its performance meets expectations.
The economy in the second quarter continued to grow steadily as domestic demand plays a major role. New economies witnessed rapid development, which helped create more than seven million jobs.
In addition, some enterprises in traditional sectors have made great achievements in transformation and upgrading through new technologies and modes.
But the Premier also noted that considering unexpected circumstances of the world economy and domestic downward pressure, efforts should be made to stabilize macro policies, strengthen timely control and adjustment, and prevent all kinds of risks, to keep the economy run within a reasonable range.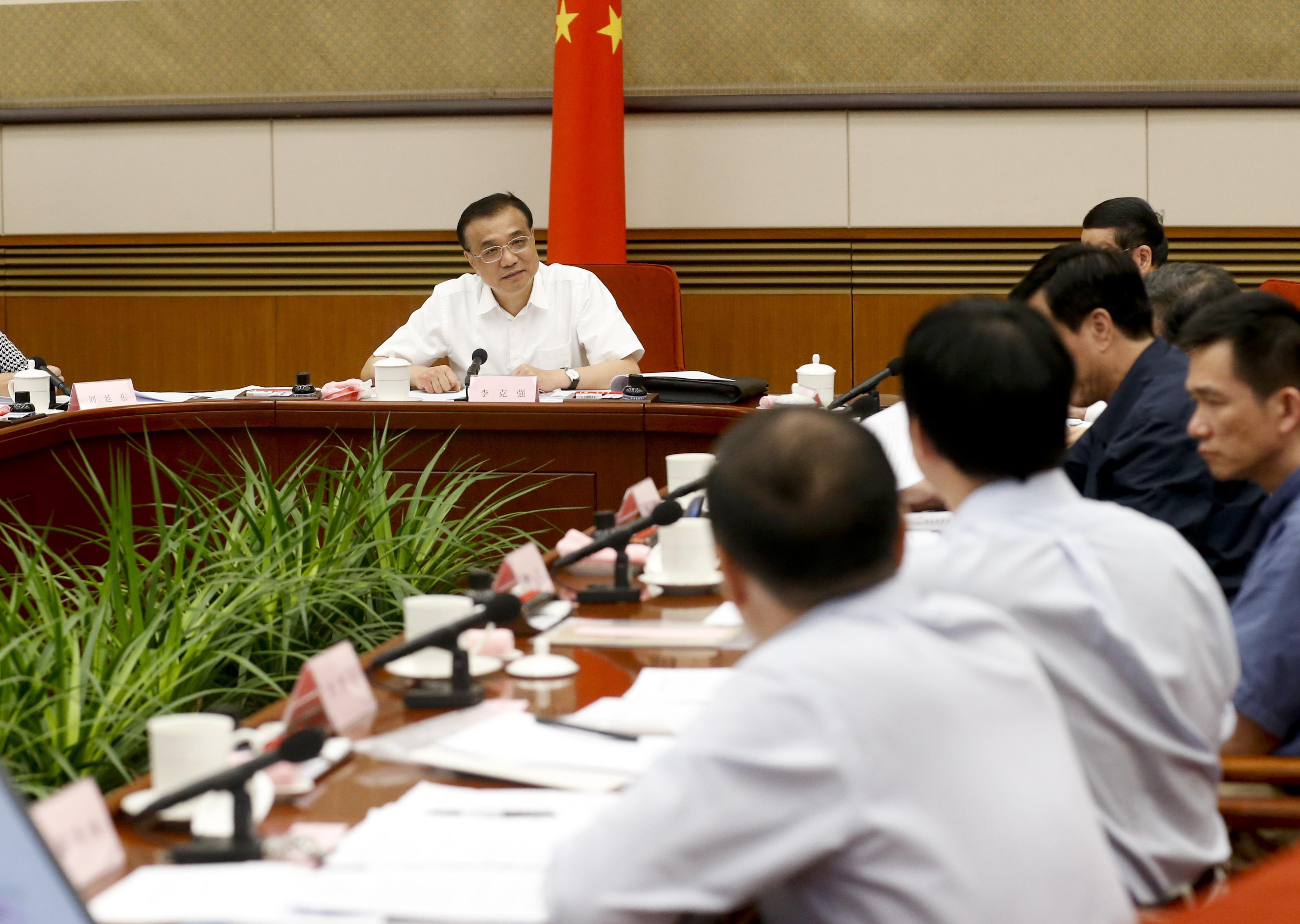 "We should continue to promote transformation and upgrading of China's economy by through reform, opening up and innovation," said the Premier, adding that the aggregate demand should be appropriately expanded to promote the structural reform on the supply side.
In response to the expectations of market entities, efforts should be made to intensify reform to streamline administration, delegate more powers, enhance supervision, provide better services and bring into play the benefits of tax and fee reduction policies such as replacing business tax with VAT.
Comprehensive market-based measures that are in line with rule of law should be adopted to gradually reduce the leverage ratio of enterprises. And the balance between cutting overcapacity and protecting legitimate rights of employees should be well handled to transfer redundant workers to other posts.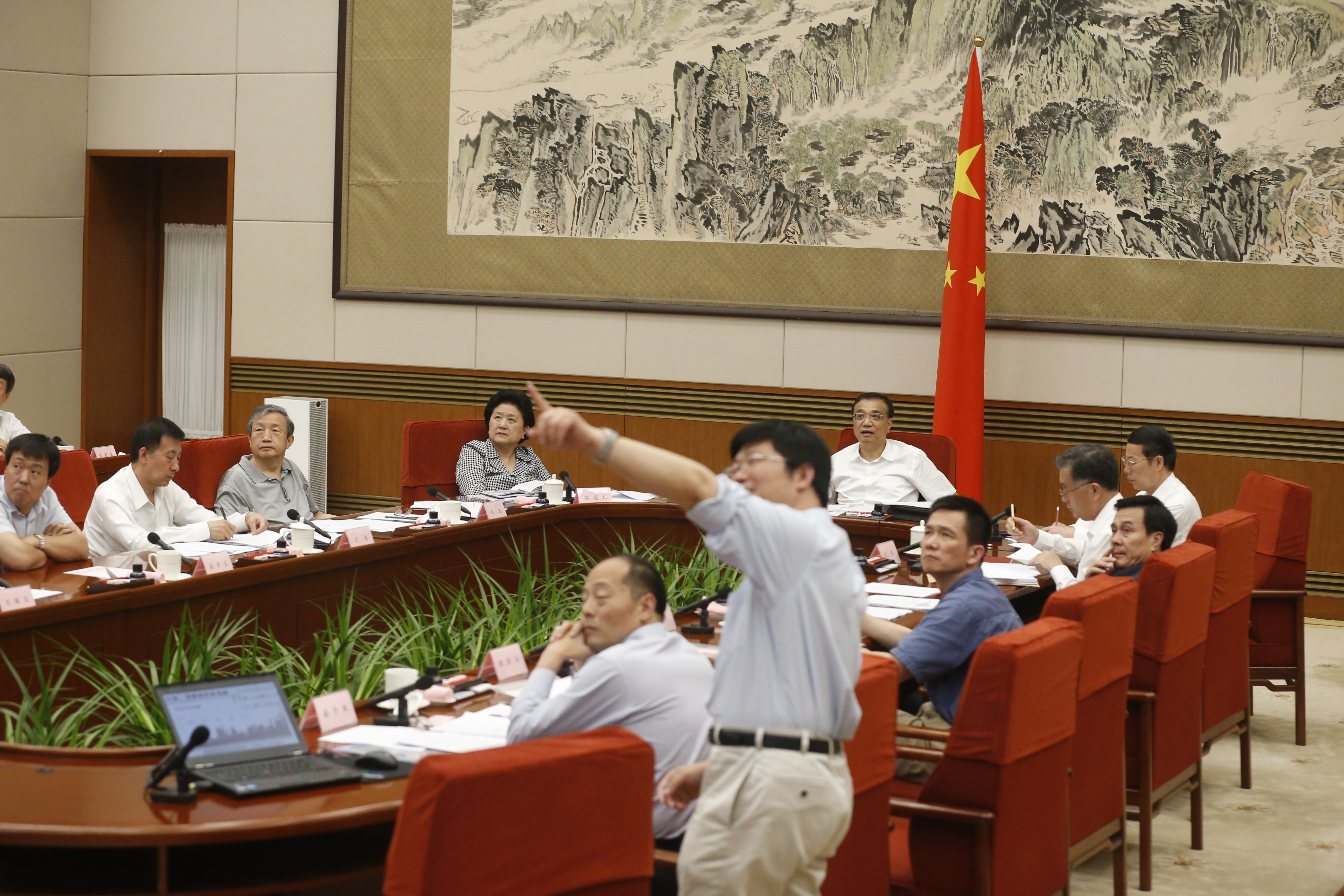 "This year marks the beginning of China's 13th Five-Year Plan period, and we face both opportunities and challenges," said the Premier.
He hoped that experts and entrepreneurs attending the symposium will contribute good advice to address major issues and difficulties in national reform and development.
The Premier also called for concerted efforts from all related parties to overcome difficulties, strive to achieve the main economic and social development targets of the whole year, and maintain economic growth at a medium-high speed.