During the Asia-Europe Meeting (ASEM), which is in its 20th anniversary this year, Premier Li Keqiang put forward "Chinese plan" which outlines a new vision for Asia-Europe cooperation in the next decade.
Oppose terrorism in all forms
Premier Li reiterated China's position on the attack in Nice, France, when answering questions raised by Chinese and foreign reporters during his walk to the venue of the meeting. He expressed his condolences to the victims and said: "We resolutely oppose terrorism in all its forms".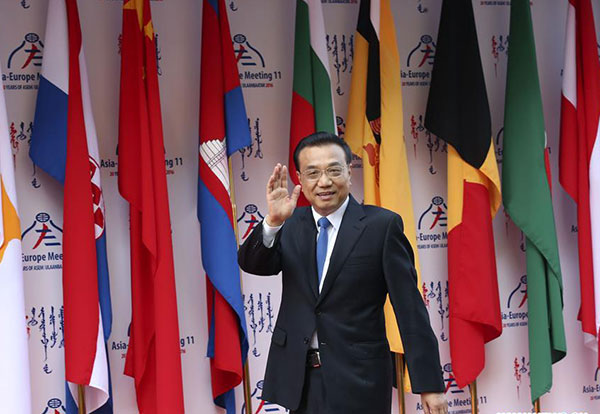 Three proposals to bolster cooperation
At the summit, Premier Li brought forth three suggestions which lay down new vision for Asia-Europe cooperation.
First, China believes that connectivity should become a regular subject for ASEM and support the establishment of a working group on connectivity.
Second, China will host the ASEM High-Level Forum on Digital Connectivity and ASEM Seminar on All-dimensional Support to the Financing of SMEs, which will help open up new areas of cooperation.
Third, China is ready to make full use of the Asian Infrastructure Investment Bank and the Silk Road Fund as investment and financing platforms to explore flexible and diversified cooperation models.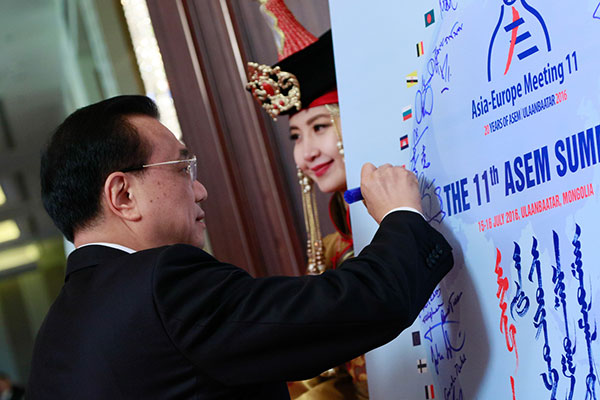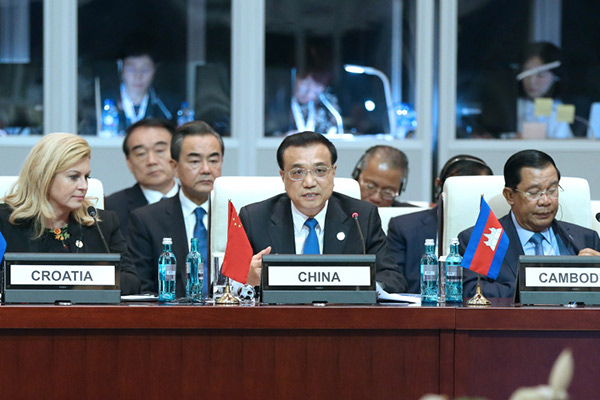 Three ideas to further boost Eurasian cooperation
Premier Li Keqiang put forward three suggestions, namely, innovate ideas, accumulate momentum, and lay a humanistic foundation for Asia and Europe cooperation at the 11th summit.
These suggestions are in line with common wishes of the member countries and provide feasible plans for the ASEM's development in the next 10 years.
The Premier also met with leaders attending the summit, including Cambodian Prime Minister Hun Sen, Japanese Prime Minister Shinzo Abe and Russian counterpart Dmitry Medvedev.