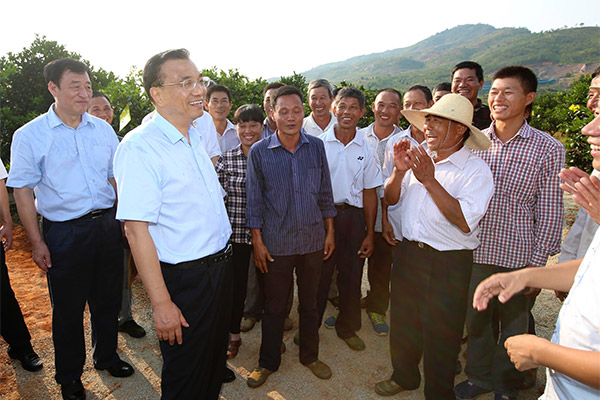 Premier Li Keqiang on Aug 22 inspected a navel orange base in Huangbai township of Ruijin, East China's Jiangxi province.
The Premier was informed that a safety tracking mechanism had been established in the township via the strategy of Internet Plus, and that by selling oranges through online platforms, the sales volume and local farmers' income were greatly increased.
Premier Li said Internet Plus enhanced the quality of navel oranges and ensured safety, promoting the development of the whole industry.