Premier Li Keqiang addressed the general debate of the 71st session of the United Nations General Assembly on Sept 21 and earned warm applause as he presented "Chinese solutions" to promote sustainable development and cope with global challenges.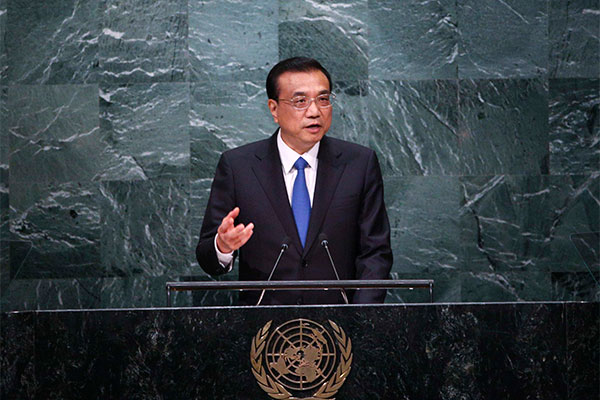 Initiated on Sept 20, the debated was titled: Sustainable Development Goals: A Universal Push to Transform Our World.
In his address, Premier Li said that China will not only handle its own affairs well, but will also live up to its international responsibilities. And China will continue to strengthen cooperation with developing countries and offer as much help as it can to Africa and the least developed countries, he added.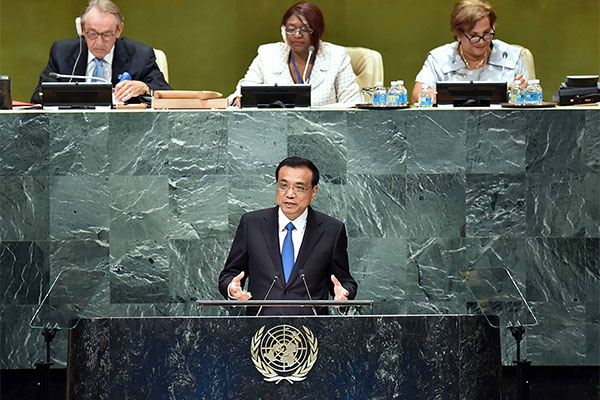 China is willing to make joint efforts with all nations towards development and prosperity and will act on its promises, according to the Premier.
Speaking of the world economy, Premier Li noted that sustainable development could be water without a source if the development of the world economy continued to be sluggish in the long term.
He also called for joint efforts by all nations towards a sustainable, balanced and inclusive growth of the world economy and policies of major economies that promote stable recovery of the world economy.