Premier Li Keqiang's week-long visit to Eurasian countries drew praise from foreign media, which said the visit has consolidated traditional friendship, pushed forward economic and trade cooperation, and manifested China's expanding global influence.
The visit is a historical event
In the Premier's first stop to Kyrgyzstan, the Kyrgyz National News Agency Kabar quoted one of the country's political critics as saying that Premier Li's visit was to consolidate the strategic partnership between China and Kyrgyzstan, promote the implementation of bilateral cooperation plans, and add new impetus to the development of bilateral relations. The news agency also published an article titled "Kyrgyzstan and China — two old friends", which summarized bilateral cooperation in various fields since the establishment of diplomatic ties in 1992.
As for the Premier's visit to Kazakhstan, Russian News Agency TASS, Spanish international news agency EFE and Russian news agency Sputnik all gave coverage about Kazakh President Nursultan Nazarbayev's saying during his meeting with Premier Li that "China is an important strategic partner. Kazakhstan and China, as good neighborly countries, are a model of countries' friendly cooperation".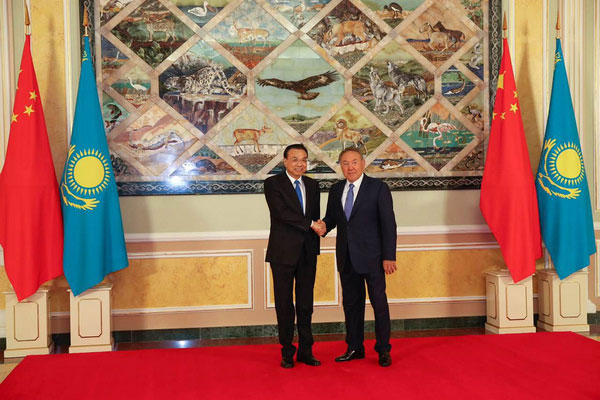 Sputnik reported that Nazarbayev believed all the approved projects between Kazakhstan and China would attain high-quality and innovative implementation.
As this is the first time a Chinese premier has visited Latvia since the two countries established diplomatic ties 25 years ago, Russia's Regnum News Agency quoted Latvian Foreign Ministry as saying that "it is a historical event." In addition, Latvian economics minister stressed that Latvia will take the chance of the China-CEE summit to seek cooperation opportunities with China.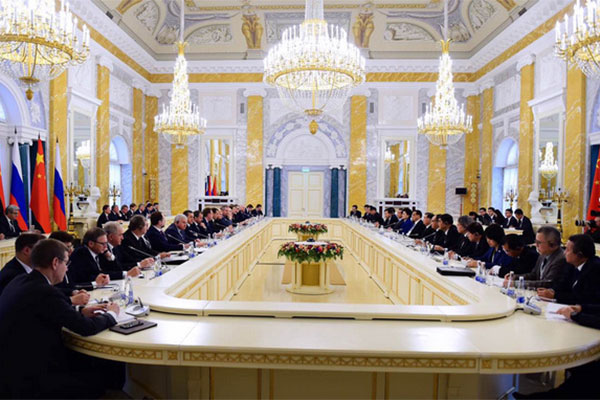 On the last leg of the Premier's trip to Russia, Russian Newspaper described the 21st China-Russia Prime Ministers' Regular Meeting as conducted amid "an atmosphere of Russia-China strategic friendship". Sputnik reported that Russian Prime Minister Dmitry Medvedev expressed during his meeting with his Chinese counterpart Premier Li that Russia and China are both partners and allies, and Moscow is prepared to discuss with Beijing any issues of common interest.
Russian News Agency TASS, Russian international news agency RIA Novosti, and Russian daily newspaper Kommersant all covered the China-Russia prime ministers meeting. The United States, Germany and Russia media extended their focus from the major projects concerning energy resources and transportation to the great importance that the two prime ministers attached to the bilateral cooperation on small and medium-sized enterprises.
New highlight of global economic cooperation
Foreign media were also closely concerned with Premier Li's attendance to the 15th Shanghai Cooperation Organization (SCO) prime ministers' meeting. "The SCO has seen booming development," said TASS quoting Russian Deputy Prime Minister Sergei Prikhodko. The SCO is not only helpful for consulting urgent political issues, but also avails to enhance its member countries' cooperation on specific economic projects.
Reuters and Radio France Internationale reported that Premier Li expressed China's willingness to promote coordination and cooperation on security issues with other SCO members, carry out study of FTA, and further strengthen cooperation on currency swap and currency settlement.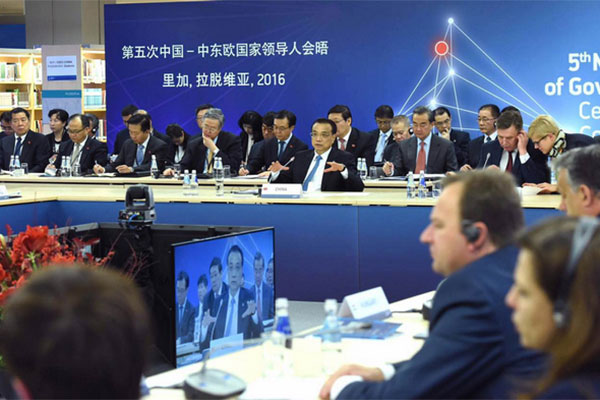 The 5th Summit of China and Central and Eastern European Countries, especially the "16+1" cooperation mechanism, has received special attention from foreign media, being described as a mechanism which is conducive for promoting peace, stability and development of Central and Eastern European Countries, and the balance of Europe. Meanwhile, Premier Li's keynote speech at the Sixth China-CEEC Economic and Trade Forum is considered to have "demonstrated Beijing's sincerity".
Reuters, EFE and BBC were concerned about the launching of a financial joint venture Sino-CEEF Holdings Co Ltd after Premier Li's meeting with leaders from the CEE countries.
Reuters analyzed that on financial cooperation, China will mainly support the purchase of Chinese equipment and products in connectivity and production capacity cooperation projects under the 16+1 framework and support the cooperation on expanding local currency settlement, a move to expand export markets for Chinese enterprises.
German's Spiegel Online reported that the CEE countries agreed at the "16+1" summit that they should strengthen cooperation with China in any case, as bilateral cooperation is conducive to regional peace, stability and development.
"A new highlight of global economic cooperation", commented Singapore newspaper Lianhe Zaobao on China's cooperation with CEE countries. The newspaper analyzed the "16+1" cooperation against the backdrop of the weakening European and American markets, believing that the economic and trade cooperation between China and CEE countries is mutually beneficial and avails to reduce the inner economic gap of Europe countries.