After receiving encouragement and praise from Premier Li Keqiang one year ago, some miners at the Guandi Mine of the Shanxi Coking Coal Group started their own business ventures in Shanxi.
On Jan 5, 2016, Premier Li visited the Guandi Mine, hailing the miners there as "the backbone of Shanxi province and the entire country". Wearing a miner's uniform, he descended 300 meters into the mine and spent two hours inspecting the mining operation's safety conditions and even asked about the mine's gas density via a telephone call.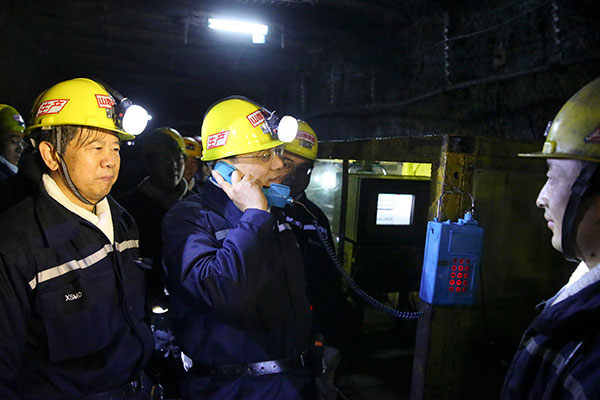 Shi Haiqing, the person who spoke with Premier Li on the phone, still remembered the Premier's sayings on mine safety.
The visit to Shanxi was the Premier's first domestic inspection last year. During what was then a sluggish coal market then, his visit encouraged the workers and stressed the necessity to cut and upgrade traditional production capacity.
He also called for mass entrepreneurship and innovation in the coal mine, and stressed creating more employment opportunities for those laid off from the cuts to extra production capacity.
After shaking hands with Premier Li, Zhao Honglong, one of the miners, became more active in his work. He said shaking hands with Premier Li was an honor, and he would work harder to live up to the Premier's trust.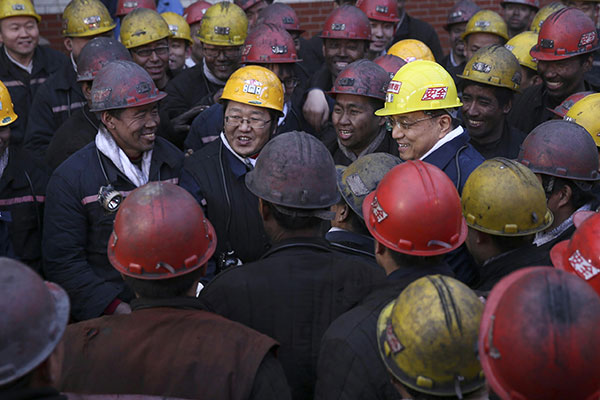 Song Jianjun, head of Guandi Mine, said that the mine's annual production target was cut to 3.9 million tons from the previous 5 million tons, while they increased production efficiency by adopting new technologies, innovating working methods and cultivating skilled talent.
In 2016, the mine set up nine annual programs, accomplished 54 technology innovations and reform projects with many of them receiving awards, Song said.
Shanxi Coking Coal Group set up an innovation base in June 2016, which incubated 26 startups and 70 percent of them were founded by staff that was laid off.
Lv Jun, a former worker in a mining company, set up a company that promotes mining safety through interesting cartoons. "The Premier encouraged us to innovate, so we corresponded to his calling, and started this company with our own skills," Lv said.
"The mining workers devoted themselves, expanded their minds and explored more ways in the mining career, and that is their character and responsibility," said Wu Huatai, president of the Shanxi Coking Coal Group.