With the help of Premier Li Keqiang, a snack bar selling wonton — boiled dumplings with soup — in Shanghai reopened on Feb 19.
Operating for more than 10 years, the snack bar — located in an old alley called Menghua — was popular among its customers, but in 2015, it was shut down due to lack of business license, which attracted widespread attention.
Hearing the news, Premier Li instructed related departments that further consideration should be made to prevent unreasonable restrictions on production development, employment and entrepreneurship, and stimulate market vitality through administrative streamlining, improving public service and strengthening supervision.
At a symposium of 16 ministry leaders and 11 provincial and municipal leaders last November, Premier Li mentioned the wonton shop, along with another snack bar, calling for tolerant supervision.
Although the two snack bars may have some licensing problems, local governments should be more thoughtful of the people involved and seek ways to achieve reciprocal benefits, Premier Li said at the symposium.
"These snack bars are all small businesses run at the grassroots. They are popular among local people and meet the needs of society," said Premier Li. "We should consider a more balanced supervision."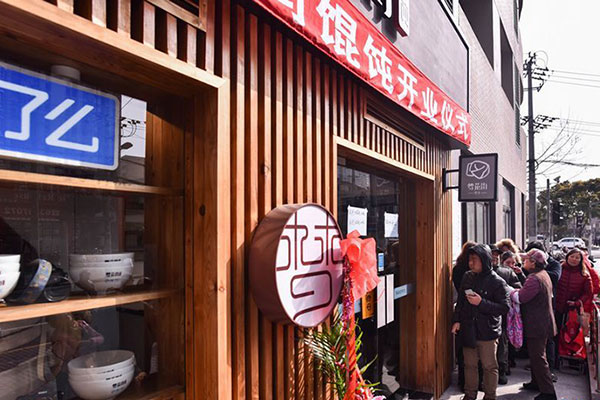 With the help of the local government, the new location of the wonton bar is on Zhonghua street, only one kilometer away from its old residence, with an area of about 20 square meters.
On the day of its reopening, a long queue lined up outside the snack bar, and some customers travelled long distances just to eat there. Although very busy, owners were happy and felt appreciated.