China and France should deal with the world's political and economic uncertainties and send positive signals to the international community and market, Premier Li Keqiang said while meeting with French Prime Minister Bernard Cazeneuve on Feb 21.
As a permanent member of the UN security committee, China and France share many mutual benefits and responsibilities, and should continue strategic communication and cooperation to address risks and challenges, Premier Li said.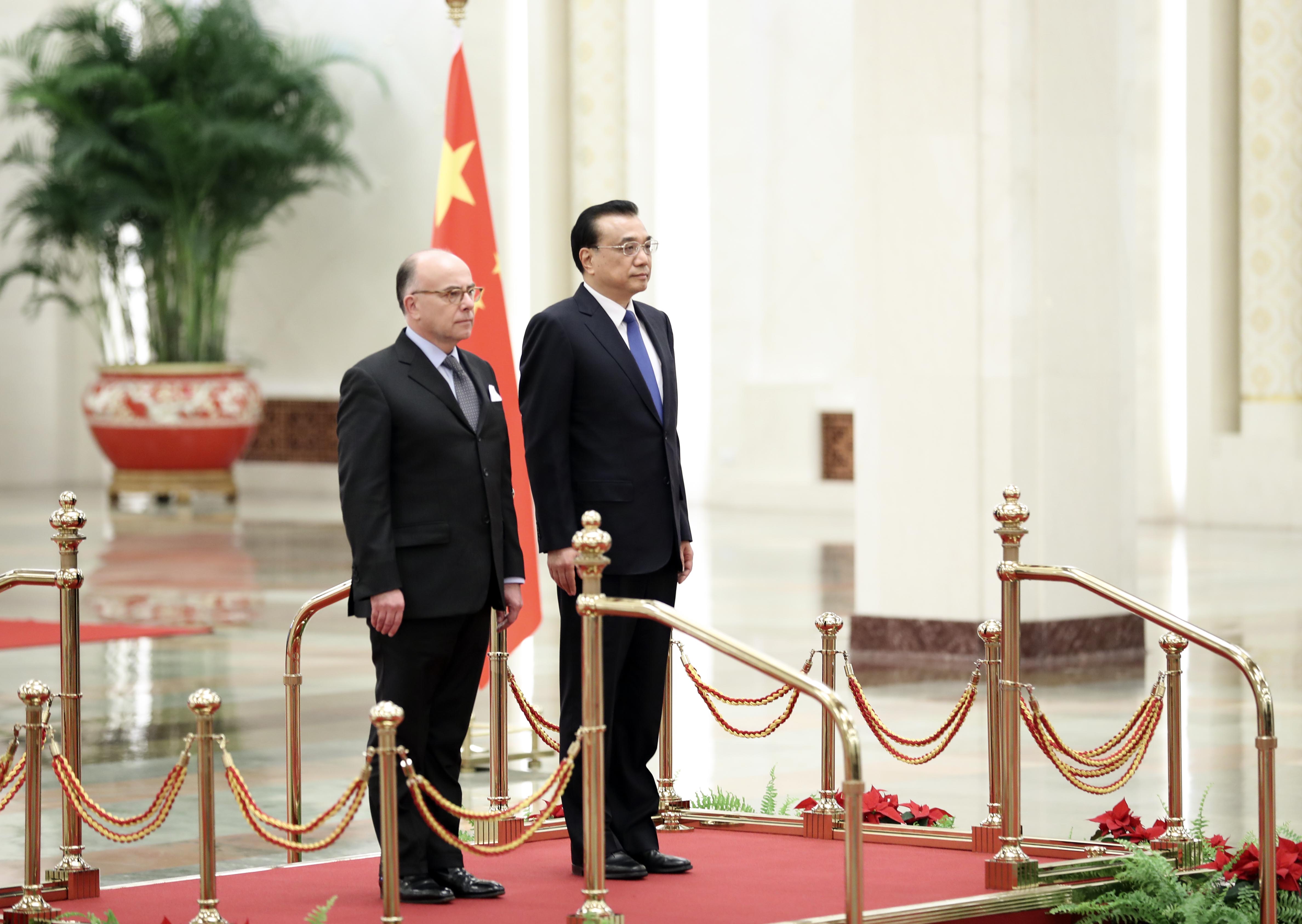 Premier Li Keqiang (R) holds a welcome ceremony for French Prime Minister Bernard Cazeneuve before their talks in Beijing, capital of China, Feb 21, 2017. [Photo/Xinhua]
"China is willing to attract more French investors to China, expand imports from France and promote cultural exchanges," he said.
Referring to globalization, the Premier said problems do exist, and improvement is needed. "Globalization enables countries to nurture their comparative advantages. Most countries and people benefit from it."
He also expressed support for European integration, saying that a united, stable and prosperous European Union will not only benefit China's relationship with France and Europe, but also benefit globalization.
Cazeneuve said he agrees with what Premier Li said, adding that the two countries should defend free trade and say no to protectionism.
During the talks, Premier Li also urged EU to fulfill its obligations under Article 15 of China's Protocol of Accession to the WTO.
"It is a 'sunset provision'. The Surrogate Country approach in the anti-dumping cases against China should be abandoned under any occasion now. But it has been politicized," he said.
"If EU obeys the sealed protocol, it will benefit the Sino-European relationship and greatly promote free trade and investment."
Cazeneuve said he believes both sides can find a balanced and proper solution to that issue. "I'm optimistic," he said.
According to Article 15 of China's Protocol of Accession to the WTO, WTO members shall stop using surrogate or analogue country prices by Dec 11, 2016, to calculate the dumping margins in their anti-dumping measures against Chinese exports. When the Surrogate Country approach is in effect, a third country or region's prices can be used to assess whether a given country is exporting below market value or dumping.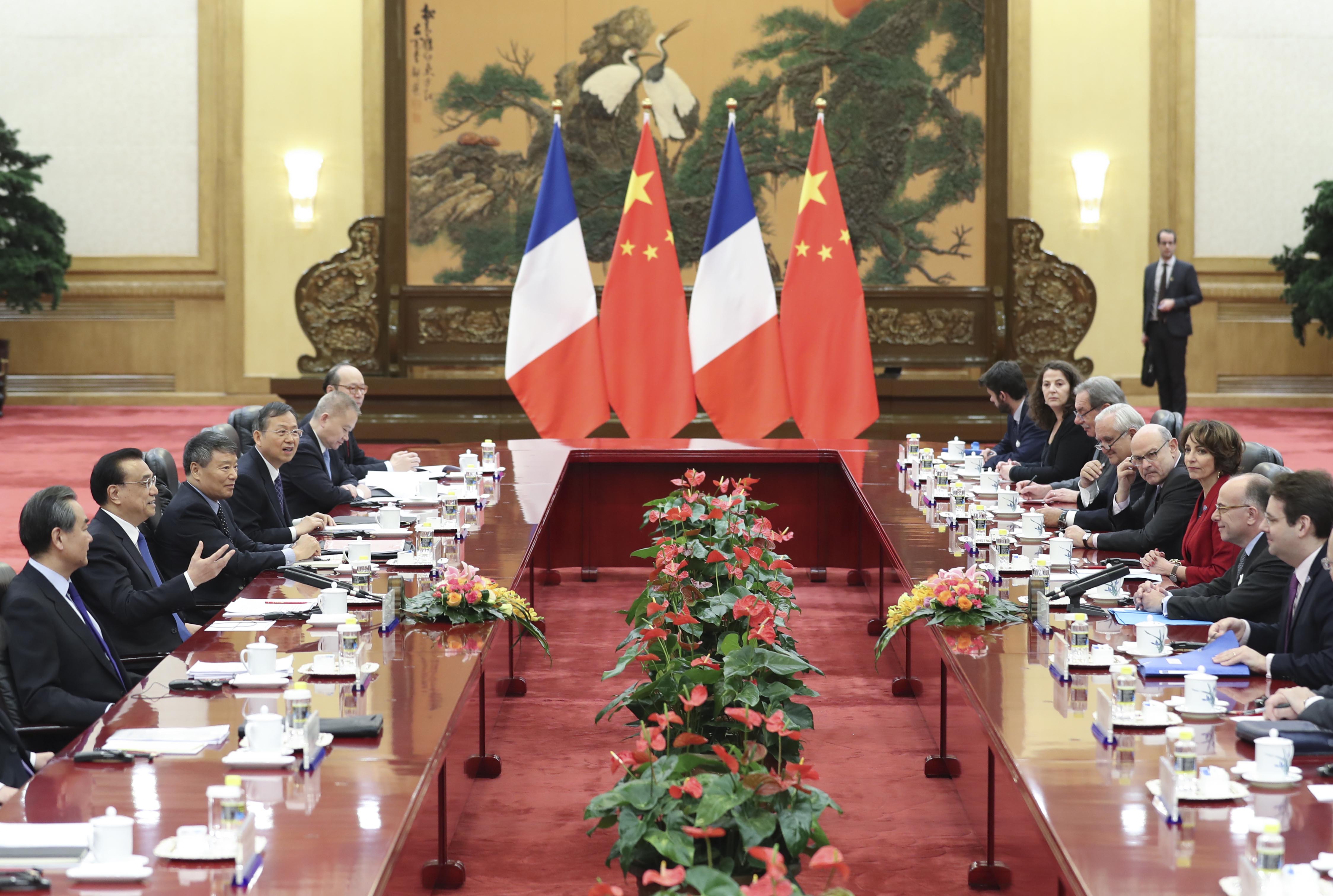 Premier Li Keqiang holds talks with French Prime Minister Bernard Cazeneuve in Beijing, capital of China, Feb 21, 2017. [Photo/Xinhua]