Australian Prime Minister Malcolm Turnbull held a grand ceremony to welcome Premier Li and his wife to the Australian capital Canberra on March 23.
After 19 salutes, Premier Li inspected the guards of honor at the square to the national anthem of China.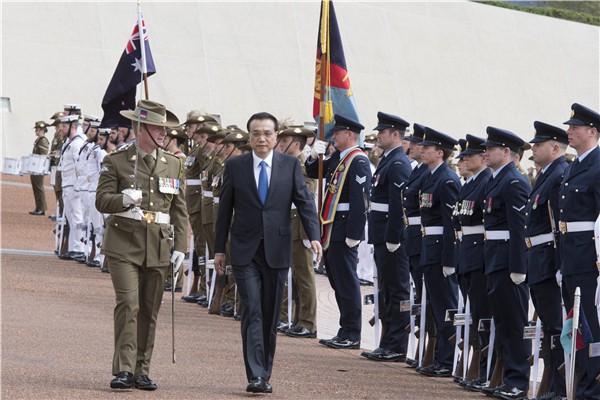 Then the two prime ministers stepped on the reviewing stand before the national anthems of the two nations were played.