Premier Li Keqiang said that high-quality medical resources should be fully used through means such as medical alliances.
He made the remarks during a visit to Sunjiatuan Hospital in Weihai, Shandong province, on April 20. The community hospital featuring traditional Chinese medicine has formed a medical alliance with Weihai City Chinese Medicine Hospital.
The Premier saw experts from the city's Chinese medicine hospital receiving outpatients there and watched a video about remote diagnosis and treatment.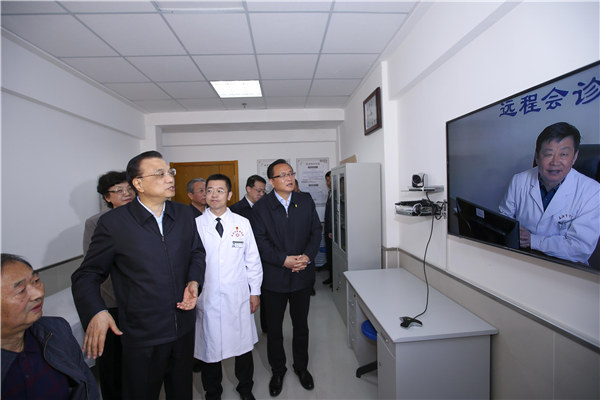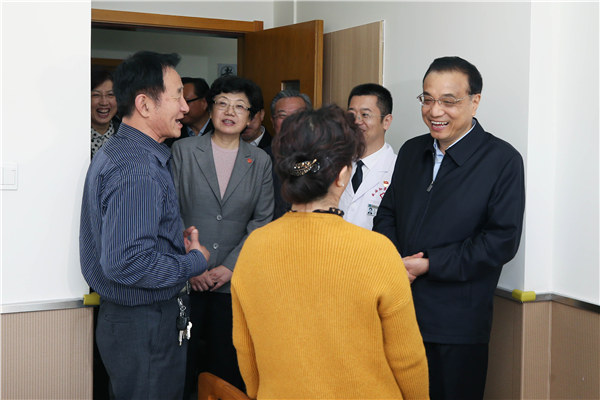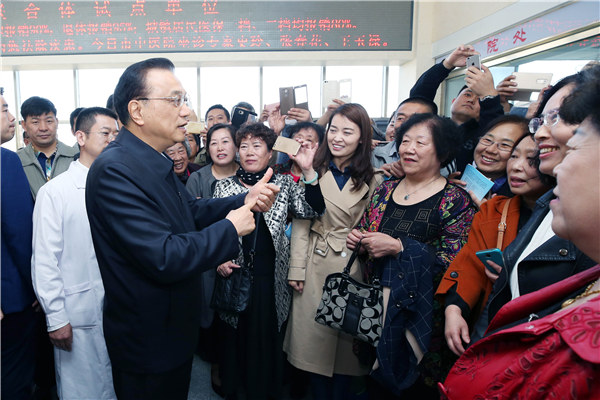 He said Chinese medicine believes that a person will no longer feel discomfort if his meridians flow smoothly. "We should make efforts to break through the barriers and make high-quality medical resources flow, to seek better treatment for patients by means of medical alliances."
At the hospital, many elderly patients enjoyed the combined services of medical treatment and senior care. The Premier said, "Given the fact that China's elderly population has exceeded 200 million, the integration of healthcare and elderly care services should be promoted to effectively protect their interests, putting them and their children at ease."
Also in Weihai city, the Premier visited Dishang Group, a clothing company, saying that although clothing is a traditional industry, it can be vitalized if integrated with the new economy.
Started from a small subcontracting factory, Dishang continued to develop self-designed brands and internet-based customized manufacturing, and has now become a transnational enterprise with annual export revenue of $1.5 billion.
The clothing industry contributed a lot to China's manufacturing several decades ago, but it is a low added-value industry, Premier Li said.
He urged traditional industries such as clothing to upgrade and strive for innovation in the fast-changing market, in order to reshape the world's impression of "Made in China".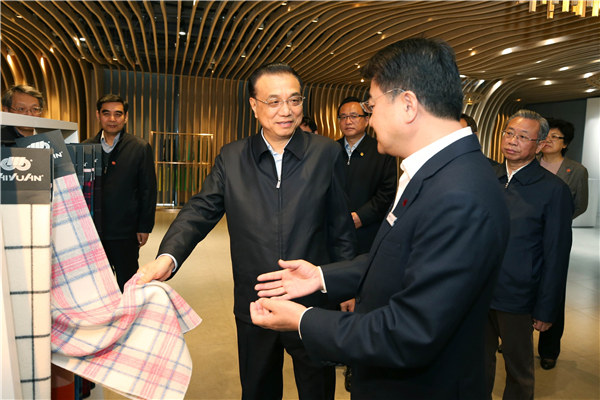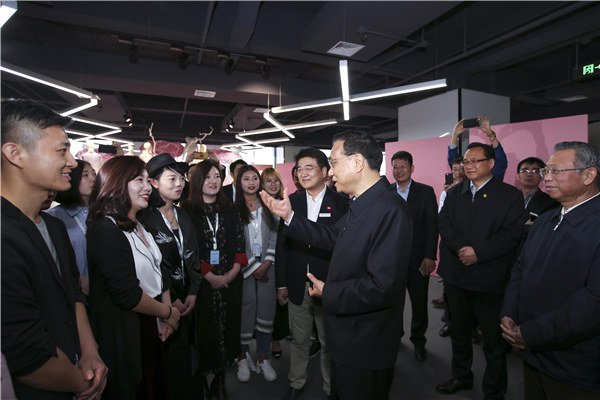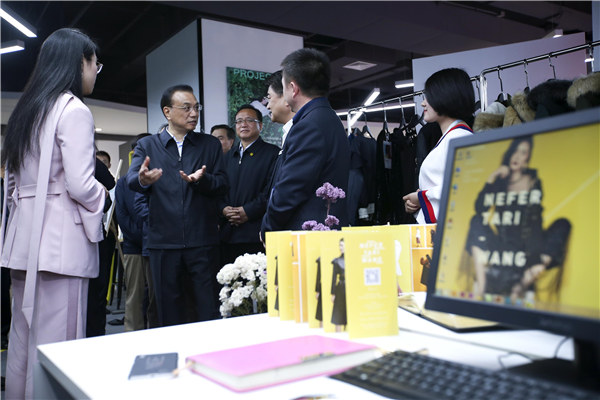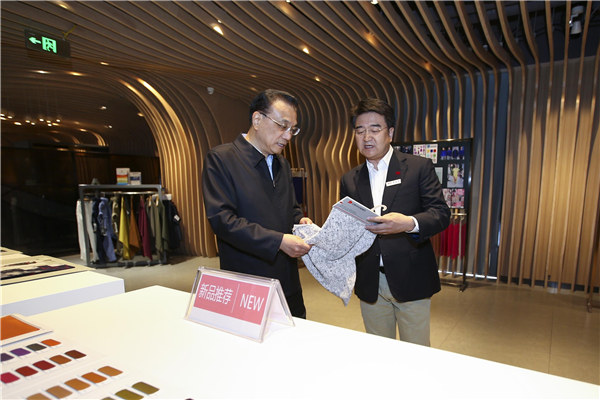 At a market supervision bureau in Weihai, Premier Li learned that law enforcement officials in charge of industry and commerce, quality supervision, and food and drug, were merged into one team, and achieved satisfactory results.
The Premier praised the practice, saying that work efficiency will be greatly enhanced with wider coverage of supervision. He also stressed coordinated work between grassroots law enforcement and higher authorities.
According to local officials, in Weihai city, one-third of administrative items can be handled through the internet, saving people much time and effort.
Hearing this, Premier Li was pleased and called on governments at all levels to speed up such reforms. "Nowadays, even wholesale payment can be handled online, why can't approval procedures?" he said.