Premier Li Keqiang vowed to protect farmers' interests while inspecting a wheat field in Qujia village of Jinan, capital city of Shandong province, on April 20.
As April 20 is Guyu (Grain Rain), one of the 24 solar terms created in ancient China, farmers are busy sowing seeds during the period.
The Premier squatted down in the field, and pulled up a wheat seedling to observe its roots. After inquiring about agricultural materials and the selling price of grain, he reassured local farmers that the government has set a minimum purchase price for wheat and rice, to guarantee farmers' interests.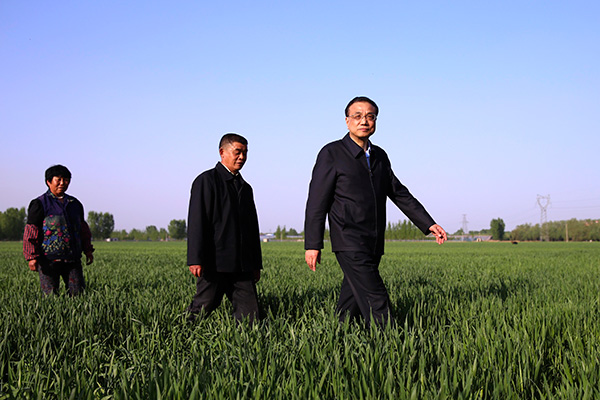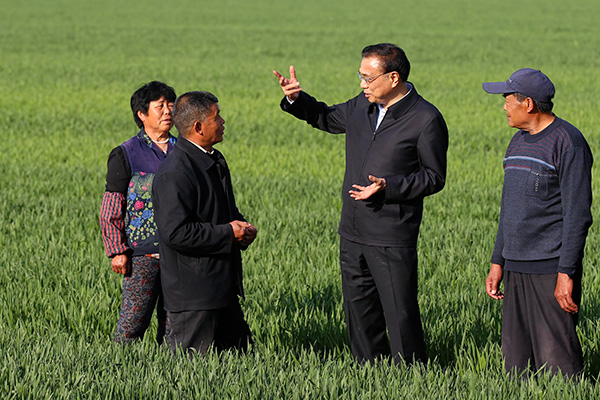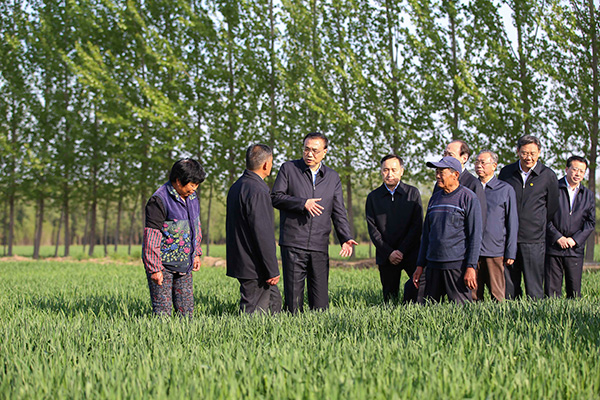 The Premier was also informed that a farmer established agricultural machinery cooperatives relying on 300 acres (20 hectares) of rural land. The Premier affirmed the attempt and advised him to develop various forms of moderate scale management and expand agricultural machinery services. He also suggested improving agricultural varieties and promoting better quality and efficiency in agriculture through refined management.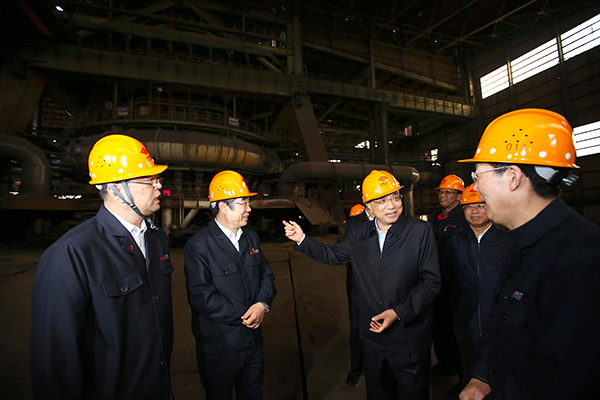 Premier Li also visited Jinan Steel Group, which is closing its factories in Jinan and moving to a steel manufacturing base in Rizhao city.
Premier Li said excessive capacity can be cut through relocation, and it can actually be a significant opportunity for the company.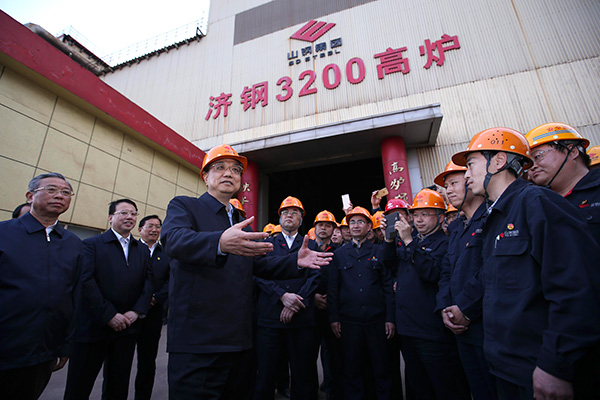 Over 20,000 workers will be involved in the relocation. The Premier said the workers' legal rights must be protected and they should not lose their jobs.
"The country will not forget your contribution, and the government will issue subsidies as needed," Premier said to the workers.