With his recent visit to East China's Shandong province, Premier Li Keqiang hoped that the big coastal province can lead China's economic upgrade.
If Shandong can develop new economic drivers, it will play a significant role in the nation's economic landscape, Premier said. As an integral part of China's economy, Shandong province has 7 percent of the nation's population and generates 10 percent of the national GDP.
During a visit to Dishang Group in Weihai, a clothing company, Premier Li said that although clothing is a traditional industry, it can be vitalized by integrating with the new economy.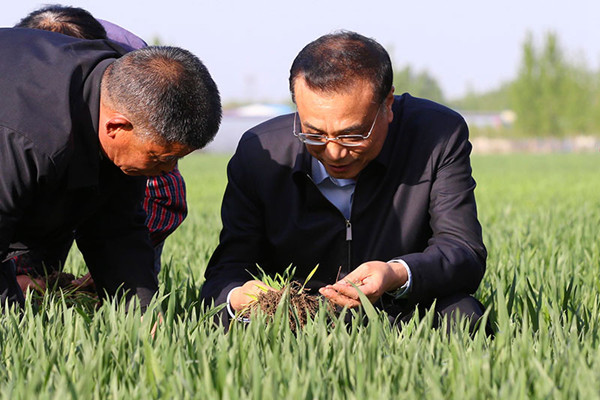 Started from a small subcontracting factory, Dishang continued to develop self-designed brands and internet-based customized manufacturing, and has now become a transnational enterprise with annual export revenue of $1.5 billion.
He urged traditional industries such as clothing to upgrade and strive for innovation in the fast-changing market, in order to reshape the world's impression of "Made in China".
At Shandong's capital city, Jinan, on April 20, Premier Li visited Jinan Steel Group, which is closing some of its factories and moving to a new manufacturing base in another city. He said old, excessive capacity can be cut through relocation, and it can actually be a significant opportunity for the company.
New economic drivers should not be only adopted by the manufacturing industry, but also by agriculture and service sectors, the Premier said.
On April 19, while visiting Wego Group in Weihai, a coastal city in Shandong, the Premier spoke highly of its high-tech and value-added products.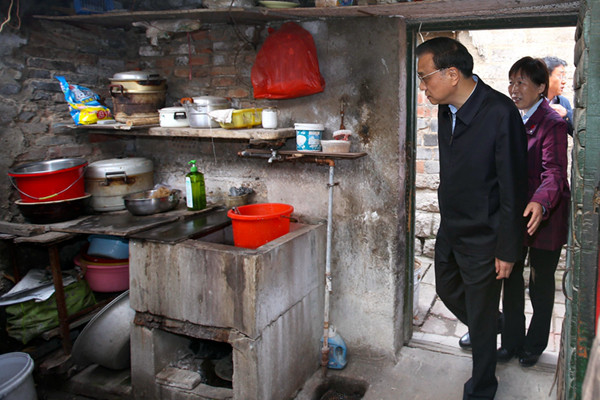 The company produces more than 500 kinds of medical equipments and drugs, over 80 percent of which are high-tech and high value-added products.
While the Premier visited Wego Group and a community hospital in Weihai, he repeated that the healthcare industry should be developed to become a pillar industry for the national economy.
At the hospital, he praised medical treatment partnerships, adding that they can help high-quality medical resources benefit more people. The hospital featuring traditional Chinese medicine has formed a medical partnership with Weihai City Chinese Medicine Hospital.
In addition, he said the government still needs to streamline administration and improve services while promoting economic upgrades. At a market supervision office in Weihai, he praised the local reform of developing online government, which has enabled over one-third of paperwork to be done via internet.