Premier Li Keqiang called for development of advanced manufacturing during a visit to Foxconn, a well-known sci-tech manufacturer, in Zhengzhou, provincial capital of Henan, on May 9.
He spoke with Terry Gou, president of Foxconn. Premier Li hoped that Foxconn will set up its high-end research and development center and the whole industrial chain in the park.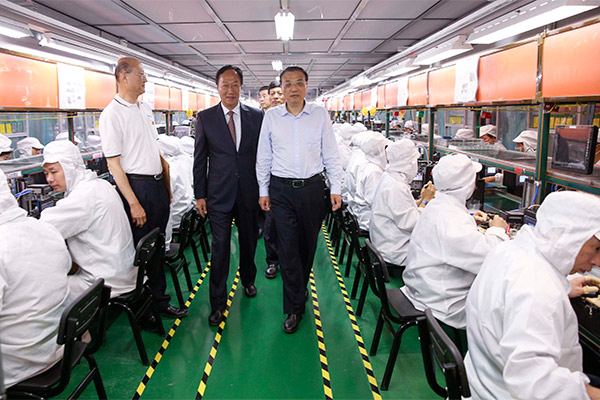 The government will continue to enhance opening up and optimize the business environment, said the Premier. China is a huge market and has abundant human resources, which makes it the best destination for investment in the manufacturing industries, he added.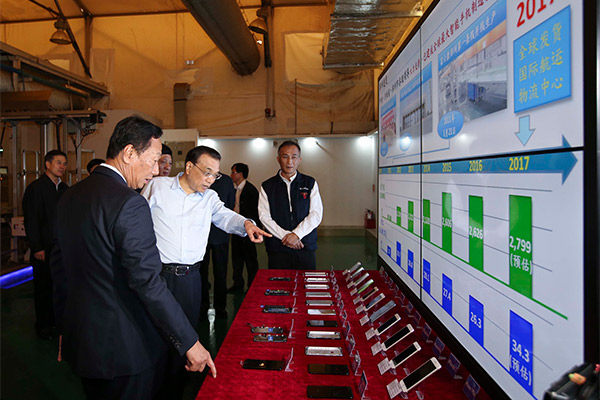 The company set up an online college and makers' salon to encourage innovation in its employees. Employees can earn reward points by attending online training, which will be connected to their salary increases and promotions, and if their innovation plans are adopted by the company, they can share in the profits.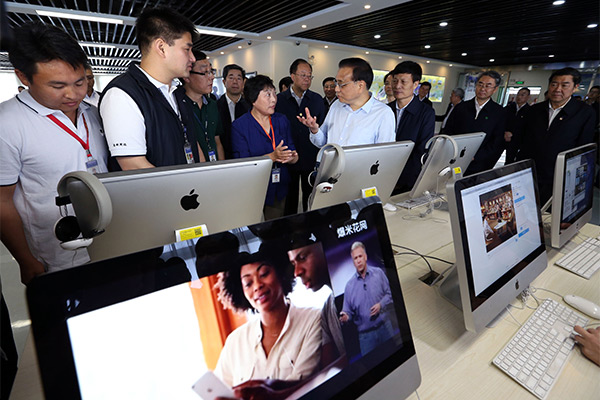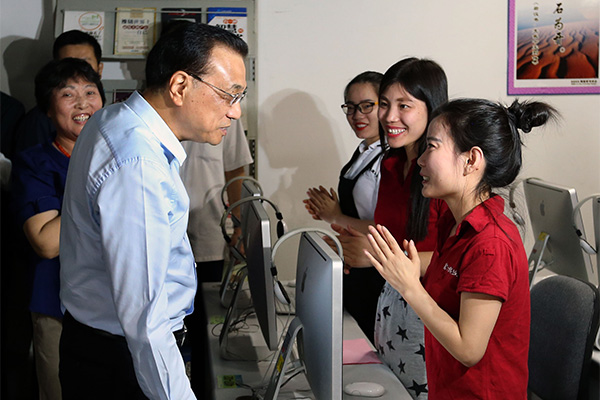 "The Premier said big companies should participate in mass innovation and entrepreneurship, and that is our innovation," a person in charge at the company told the Premier.
Premier Li encouraged the employees at Foxconn to increase their points and wished them a brighter future.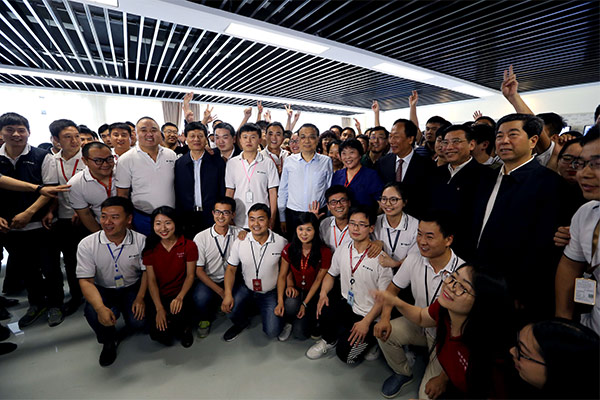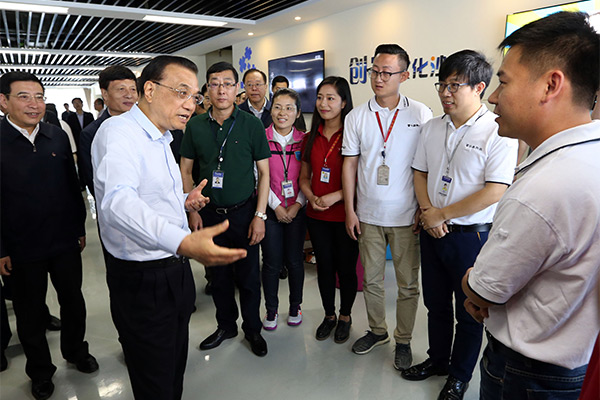 The Premier also visited the company's first intelligent unmanned production workshop, and then went to the precision assembly and test workshop, which employs more than 2,000 workers.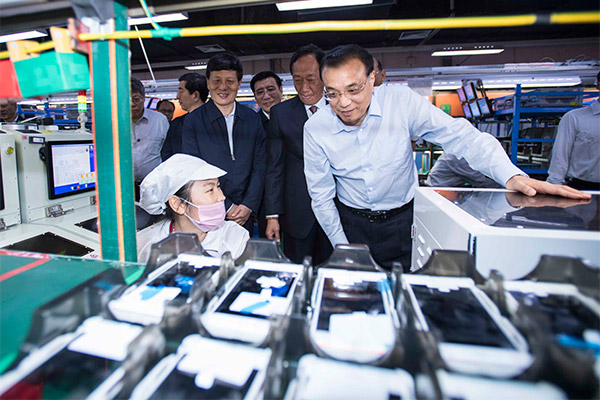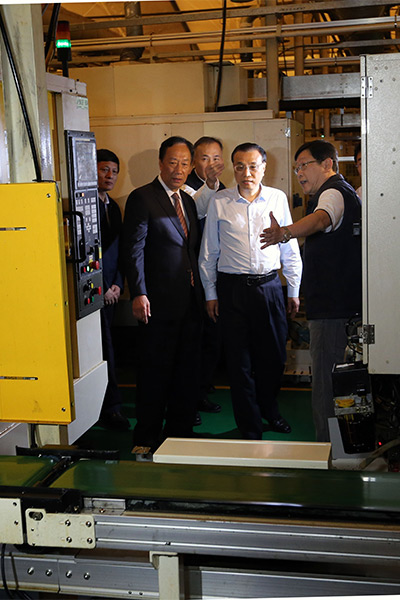 He was concerned about the workers' incomes and protection equipment, and told them that working in manufacturing should value the craftsmen's spirit of continuing to improve and the makers' spirit of never-ending pursuit.