China and Germany will strengthen cooperation and jointly support free trade, Premier Li Keqiang and German Chancellor Angela Merkel said at a news conference on June 1 in Berlin.
China-Germany relations remain stable and mature amid the increasing uncertainties around the world, which will promote regional and global peace and stability, they said.
Merkel said at a time of global uncertainty, China and Germany are bound to enhance cooperation and maintain the international order.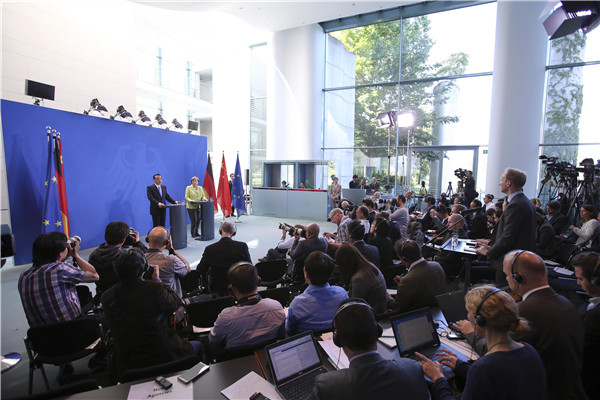 Premier Li said China will fully support Germany to host the G20 summit, an opportunity to send a positive signal to the world of maintaining trade liberalization and investment facilitation.
Merkel said China and Germany reached an agreement to enhance economic and trade cooperation, and will continue to support global rules of free trade.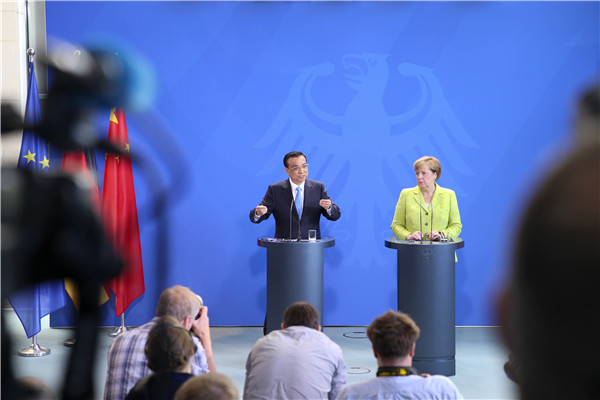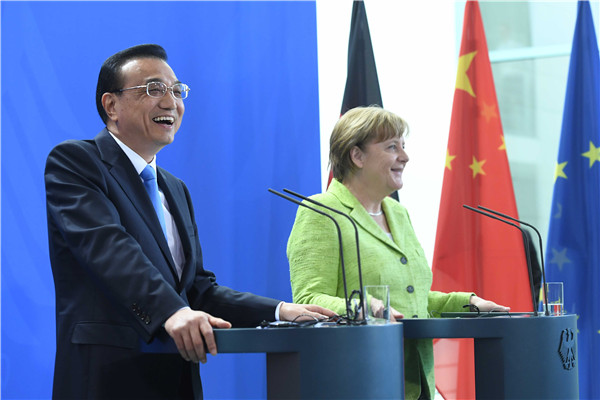 The Premier said China, as one of the first countries that submitted their national solutions to counter climate change to the UN, actively participates and promotes the signing of the Paris Agreement.
The Chinese side will honor their word, and will fulfill the country's commitment in the Paris Agreement, said Premier Li, who also expressed China's hopes for world cooperation in this respect.